Hockey's Cinderella – The Sharks are Finally in the Stanley Cup
May 27, 2016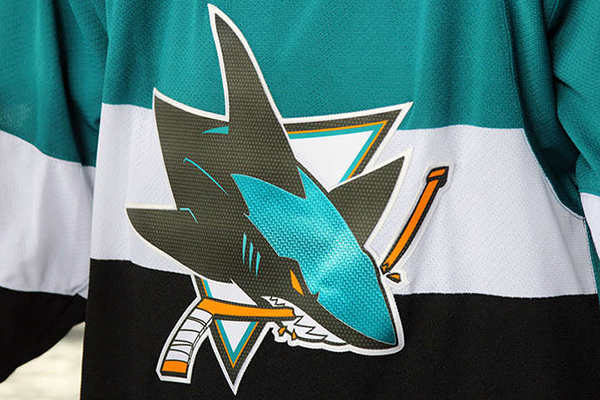 Once upon a time there was hockey team who in spite of all their efforts had never been to the finals, but all of that changed when the San Jose Sharks beat the St. Louis Blues in six games and finally advanced to the Stanley Cup finals for the first time.
The team is not only deserving of the chance, they earned it the hard way. San Jose did not have an easy road in the playoffs, it took five games to beat the LA Kings, seven games to get past the Predators and now six games to dismiss the Blues.
While the entire Shark organization is ecstatic with this achievement they are not celebrating yet. In the best Cinderella fashion, they are all dressed up but they are conscious of the fact that they need one more step to reach the ball and dance with the Prince or in this case the Stanley Cup.
Now they await to see who their opponent will be, game seven of the Eastern Conference final is underway as I write this. Whoever wins will determine where Game one of the finals will be played. If the Penguins win they will be the host in game one, if Tampa Bay wins then San Jose will be the home team.
After the Sharks epic win on Wednesday night, NBCSN asked forward Joe Thornton who was his preferred opponent for the finals, his response was priceless "We'll play 'em both; if they want to dress 40 guys, I'll play 'em both". This attitude puts in evidence just how much San Jose wants this and how far they are willing to go to get it.
All jokes aside, Pittsburgh is going to be their most likely opponent. Not to take anything away from the Lightning but they need to get their captain Steve Stamkos back, but that doesn't seem likely. Pittsburgh's captain Sidney Crosby however has been on fire this series. They also seem to be very composed and structured in their play which I believe will give them the advantage.
As much as I would like to see the Sharks win their first ever Stanley Cup, if the Penguins are their opponents it will be a much tougher accomplishment, I believe San Jose would fare better against the Lightning despite their experience in the finals, after all they were the runner ups last year and I've always said experience counts for a lot.
But regardless of who they face, one thing we can be sure of is that this final will be amazing and of course you can place the bets on your favorite hockey team at AceSportsbook.com.