Montreal Canadiens vs Calgary Flames
April 23, 2021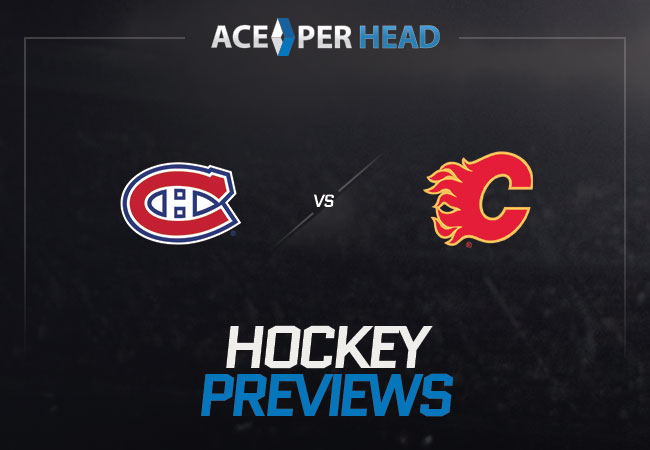 9:00 p.m. @ Scotiabank Saddledome
The Calgary Flames host the Montreal Canadiens at the Scotiabank Saddledome for Friday Night Hockey in Canada.
The Calgary flames are going into this contest with a record of nineteen wins, twenty-three losses, and three draws. So far the Flames have amassed 117 goals, and a total of forty-one points this season. While they have given up a total of 132 goals this season, which twenty-seven of them were while they were playing a man down. Calgary themselves have collected twenty-eight goals while they were on the power-play 144 times, and eighty-nine while at even strength. The Flames have launched 1,342 shots on net which is the the fifteenth best in professional hockey, while they have let their opponents rocket 1,297 shots on their net so far this season. Lastly on the 140 power-play opportunities handed out to their opponents they own a pk rate of eighty-one percent, and a save rate of ninety percent.
The last time the Flames took the ice they squared up against the Senators from Ottawa, and lost by the score of 4-2. The Flames had an underwhelming performance in this game, and will look to improve the next time they take the ice against the Canadiens. The Corsi for Calgary came in at fifty-eight percent ,while the Fenwick sat at sixty-two percent when all was said and done. The Flames ended up going 0 for 4 on power-play tries, but out of their twenty-eight shots they managed to put two in the back of the net. In net for the Flames is Jacob Markstrom, he has been on the ice for 17,319 minutes, facing 8,963 shots and saving 8,154 of them granting him a save percentage of .910. In his professional career he has played in 305 games, and owns a record of 125 wins, 134 losses, and thirty-four draws. He has had successful starts in 149/289 games started, and his quality start percentage sits over .500. Lastly where he is allowing opponents to score an average of two goals per game on him, while conceding 809 total. The challengers the Montreal Canadiens are going into this contest with a record of twenty wins, fifteen losses, and nine draws this season.
Montreal has faced 1,237 shots and own a save percentage of .901, while they have taken 1,408 shots on net. As a unit the Canadiens have scored 106 goals at even strength, while scoring twenty-three with a power-play advantage for a total of 129 goals, which is the fifteenth best in the NHL. They have also conceded ninety-one goals at even strength, then thirty-two goals while they were a man down, for a total of 123 given up to the opposition. Montreal has been on the power-play a total of 121 times, as they own a power-play percentage of nineteen. Then their opponents have been granted 144 power-play chances, which is the fifth best in the league. Lastly this Montreal team has amassed forty-nine points this season, and they are looking great heading into this matchup. The last time they took the ice the Montreal Canadiens beat the Edmonton Oilers 4-3. They won seventeen face-offs, and lost twenty-eight attempts to possess the puck. The Canadiens displayed a great performance offensively, the Corsi for them came in at forty-nine percent, while the Fenwick is sitting at fifty-eight percent. Overall as far as penalties go the Canadiens had to serve thirteen minutes in the box. Lastly on power-play opportunities Montreal went 1-4 on those tries, and rocketed a total of thirty-one shots that found the back of the net on four times putting the Canadiens over the Oilers. The man in net for the Canadiens is Jake Allen he has amassed a record of 156 wins, 102 losses, and thirty draws in his 309 professional games played. Allen has had a successful start in 158/290 assigned starts giving him a quality start rate of .545 percent. During his 17,286 minutes on ice Allen has faced 8,251 shots, and has made 7,529 saves while in net earning him a save percentage of .912. Lastly he is letting in an average of two goals per game to opponents, while has given up 722 goals total in his career. The Montreal Canadiens are looking good coming off a win, but the Flames are ready to come back with a vengeance.
This battle at the Saddledome is sure to be epic, Johnny Gaudreau and the Calgary Flames are looking hot going into this one! At www.AcePerHead.com our pick to win this game is going to the Calgary Flames, and to take the Under.
Montreal Canadiens:
Calgary Flames: