New York Rangers vs New Jersey Devils
April 13, 2021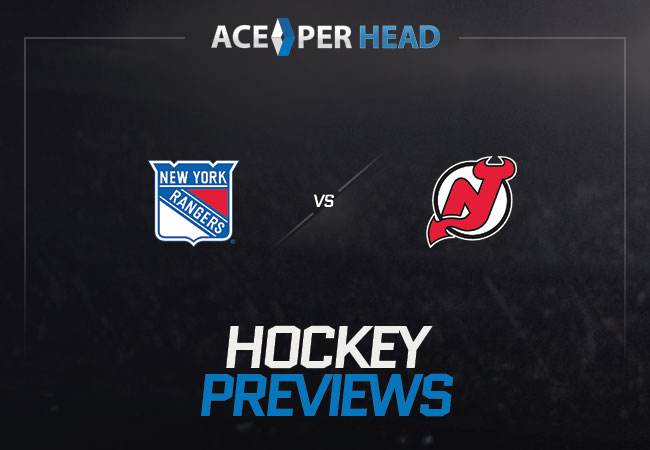 7:00 p.m. @ Prudential Center
This Tuesday the New York Rangers head to New Jersey for a tri-state battle against the Devils.
The New Jersey Devils are playing with a record of fourteen wins, twenty losses, and six draws, the Devils have also amassed sixteen goals while on the power-play which is the twenty-eighth best in the league. The Devils have taken 1,195 shots so far which is the twenty-second most in the NHL, and they have allowed teams to shoot 1,246 shots so far in this campaign. New Jersey has amassed 103 goals, thirty-four points, and they hold a points percentage of .425. the Devils have been on the power-play 115 times, while they have granted their opponents 114 power-play opportunities. Check the Advantages of Bookie Software.
The Devils have a penalty kill percentage of seventy-one percent and a save percentage of ninety percent. Lastly, the Devils have given up 128 goals to their opponents, and thirty-three of those goals were while they were playing a man down. In their last matchup, the New Jersey Devils lost to the Penguins by the score of 5-2. In this game, the Corsi rate for the Devils was fifty-six percent, and the Fenwick came in at fifty-nine percent. The Corsi told us that despite the struggle they are in right now the Devils will get better in time. They put thirty shots on net total and only were able to dump two in the back of the net. Lastly, they had two power-play chances and only managed to convert on one try. In net for the New Jersey Devils is Mackenzie Blackwood, he holds a professional record of forty-one wins, thirty-six losses, and eleven draws and has played in a total of ninety-four games. He has started in eighty-eight games, and of those games he has a good start in forty-eight of those starts were successful, giving him a good start percentage of fifty-four percent. Blackwood has faced 2,871 shots and has made 2,619 saves, so he is currently sitting on a save percentage of .912. He is letting in an average of three goals a game and has given up 252 overall to opponents in his 5,376 minutes of ice time. The challengers the New York Rangers are playing with a record of nineteen wins, sixteen losses, and six draws. So far this season they have recorded 132 goals which are the ninth-best in the NHL, and they have given up 110. The Rangers are sitting on a points percentage of .537, and have amassed forty-four points this season. New York had 144 power-play chances so far, and on those tries, they have connected twenty-eight times.
The Rangers have taken 1,206 shots, while they have faced 1,196 shots, and have a save percentage of .908. Also, the Rangers have relinquished twenty power-play goals on their opponents' 125 opportunities. The last time the Rangers took the ice they took a 3-2 loss to the Islanders, the Rangers were struggling offensively in this defeat. The Rangers put twenty-six shots on net, and only connected on two. Then on their three power-play opportunities, they weren't able to find the back of the net, additionally, the Rangers has to serve eight minutes in the penalty box this game. The Corsi for the Rangers was fifty-one percent, and the Fenwick was fifty-two percent. At the face-off circle, they came out with eighteen wins and lost twenty-six chances to possess the puck. The man in net for the Rangers Is Igor Shesterkin, he has started in thirty-three games, with twenty-three of them being successful starts. He has faced 1,090 shots and has made 1,008 saves total, sitting on a save percentage of .925. He has played 1,983 minutes on the ice and has let in eighty-two goals total in his career, averaging two goals allowed per game. Shesterkin has a career record of twenty wins, eleven losses, and three draws, in his thirty-five professional appearances. This is sure to be a great game and an exciting East Coast battle. Both the Devils and the Rangers are a couple of the most explosive teams in the league, but the New Jersey Devils are hot right now. A Bookie Software Company Can Help You Get Started.
That's why our pick at www.AcePerHead.com is going to the New Jersey Devils to win this game against the spread. Hockey is a sport full of passion, speed, and aggression, it really is a wonder why it has taken so long for the sport to become more popular. Ace Per Head is actively trying to change this, by putting as much attention to hockey as they do in other sports, in an effort to increase the fanbase. With the help of their state-of-the-art NHL betting software, they are posting more, props, futures, and live betting lines for the sport than any other pay-per-head service.
New York Rangers:
New Jersey Devils: