NHL Eastern Conference Finals – Game 2 Forecasts
May 14, 2016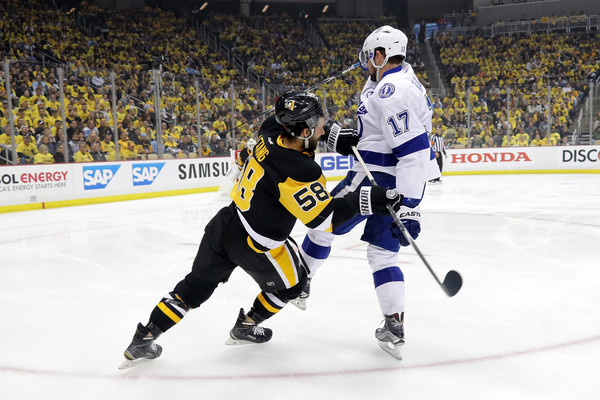 Pittsburg is favorite in game 2 of the eastern conference finals despite having lost game one 3 – 1. The Penguins and the Lightning have both has an outstanding postseason and neither of the teams is inexperienced when it comes to conference finals.
Bookmakers still believe the Penguins speed and skill will take them to victory in this second game, and they have good reason to believe this. The Penguin offense is something to be reckon with, during this post season they are averaging 3.36 goals per game. And their defense has improved exponentially thanks to the work of players like Kris Letang and Trevor Daley. That means Pittsburg has a very all-round solid team and they will be extremely hard to beat.
Having said that, the Tampa Bay Lightning are no push overs, they have proven beyond a doubt during this playoff season that they are a very accurate offensive team and they have been very consistent despite key player injuries.
One of the main concerns for Pittsburg right now is their high amount of penalties in recent games, in order for them to beat Tampa Bay, the Penguins must show a clear willingness to restraint their overzealous players and instead show that they can be a disciplined outfit.
In order for Tampa Bay to again win momentum and overtake the Penguins in game two, they also need to cut down their penalties, they have the most minor penalties of any team, and this along with injured key players has put them in trouble in recent games. Tampa Bay does not have the kind of power play that Pittsburg has so this is clearly a disadvantage. But if their defense holds it will make for a very interesting game.
Both of these teams possess speed and skill which means their games will be anything but boring. To make the games even more exiting open an account with AceSportsbook.com if you don't already have one and check out the latest lines and props for game two of this series.
Bottom line, Pittsburg will not lose two consecutive games at home, so I am awarding game two to the Penguins. The fact is the Lightning goal tender Ben Bishop is extremely good but in my opinion his efforts won't be enough to stop the Penguins who seem to be hell bent on a mission to make it to the Stanley Cup Finals.