NHL Tonight: Feb 25th, 2021 Picks
February 25, 2021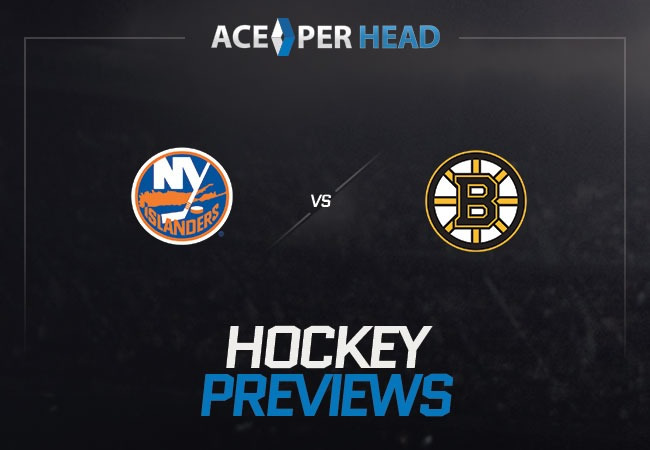 New York Islanders host the Boston Bruins
7:00 p.m. @ Barclays Center
The Boston Bruins head to Brooklyn to face off against the New York Islanders for some Thursday night hockey. The New York Islanders are locked in as the favorites for this matchup and are going into this contest with a record of nine wins, six losses, and three draws. The New York Islanders have amassed a total of forty-four goals where twelve are from power-play situations, which has them lodged at seventeenth in the NHL. This Islanders team is ranked fifteenth in taking shots as they have taken 534 so far this season. Becoming A Bookie – Things That Require Much Time And Effort.
As a unit, this New York Islanders team has earned forty-four goals and twenty-one points. They have only had fifty-two power play opportunities and only were able to convert twenty-four percent of the time. On defense, this New York team is killing the power play eighty percent of the time and has only let up nine power-play goals out of forty-five opportunities. This Islanders team is stronger than it has been in years and they are playing great on paper and on both sides of the ice at the moment. In between the pipes for the Islanders, they have Semyon Varlamov who is a beast with a record of 13,950 stops and a save percentage of .916%. Varlamov's overall career record is 240-187-58 and has been on the ice for a total of 507 games and 29,031 minutes. He is over .500 for good starts and is only letting up 1,284 goals in a year with an average of two goals per game. The last time the Islanders took the ice they played against the Buffalo Sabres and the Islanders came out victorious with a score of three to two. The Islanders were able to convert one out of two power plays and were able to knock down three goals out of twenty-three shots. The Corsi percentage for the New York Islanders was forty-eight percent and the Fenwick was forty-eight percent, showing this was just an average showing by this Islanders team. In effect, the Islander's need to come out more explosive and tenacious if they are going to handle this Boston Bruins team. Advantages and Disadvantages of Pay Per Head Casino Software.
The Boston Bruins are currently playing with a record of eleven wins, three losses, and two draws. The Bruins have taken 505 shots, have knocked in forty-nine goals which has them ranked at seventeenth in the National Hockey League, and have only allowed thirty-six. So far this season they have amassed twenty-four points as a unit and have converted fifteen times on a power play out of fifty opportunities. While on defense, this Boston team lead by Long Island, New York native Charlie McAvoy, have let up seven goals man down to opponents man down and twenty-nine at even strength. On a negative note, teams have gained fifty-seven power plays against the Bruins and are letting up 401 shots. However, since they have only let up seven goals, they are doing just fine. In between the pipes for the Boston Bruins is Tukka Rask, who is prime amongst goalies with 13,948 saves and making his 319th NHL start. In his NHL career, opponents have only been able to score 1,189 goals on him and only lets up an average of two goals per game. He has played a total of 31,420 minutes in net and has a save percentage of .921. Overall Rask has played 546 games and has amassed a record of 298-160-65 and has been a powerhouse/ leader for this Boston Bruins team for years. In their last exhibition, the Bruins won seven to three and beat the Philadelphia Flyers.
In this game, Boston compiled six penalty minutes in the box. Then on offense, they had a solid performance scoring seven goals on thirty-five shots taken with the Corsi for the Bruins being fifty-four percent while the Fenwick was at fifty-nine percent. As far as face off's go, they dominated with twenty-two victories and converted on one goal on the power play. Overall this is going to be an exciting game of hockey and will for sure be action-packed. This Islanders team has been getting their act together and is making a name for themselves in the East. Historically, the Bruins have always been a more dominant team and are ring chasing this season. Both of these teams have been doing great on the penalty kill and commit very few fouls. The Bruins are a very defensively sound team and they play rough, but they do know how to get away with it. If the Islanders look to win this game, they have to expose Boston's defense and breakthrough their power-play unit. Why Bookies Can Offer You The Best Betting Experience.
At Ace Per Head our pick to win this game against the spread is going to the Boston Bruins. They have the personnel, coaching, and skills offensively and defensively to seal the deal. After looking at outlines crafted by our expert line managers, we are able to predict and bet with confidence just as everyone should. Ace Per Head is the place for all things betting NHL. With a greater variety of hockey prop bets, alternative lines, and live betting, www.AcePerHead.com is changing the way people bet on hockey games. Ice Hockey is trending upwards and has been reaching out to a wider number of audiences around the world. At Ace Per Head we believe agents should take advantage of this trend and target the market in order to reap in better results and better profits. The easy-to-use NHL betting software posts more props, futures, and live betting lines for hockey than any other pay-per-head service out there. The platform is also available on PC and mobile devices, so you can now bet safely on the go.
What sets Ace Per Head apart from our competition, is that we have the experience and the vision to identify where the next big money maker in sports betting is coming from and we believe it's all NHL.
Boston Bruins:
PS/Total: 5 107
NY Islanders:
PS/Total: 5-127