Philadelphia Flyers host Washington Capitals
March 13, 2021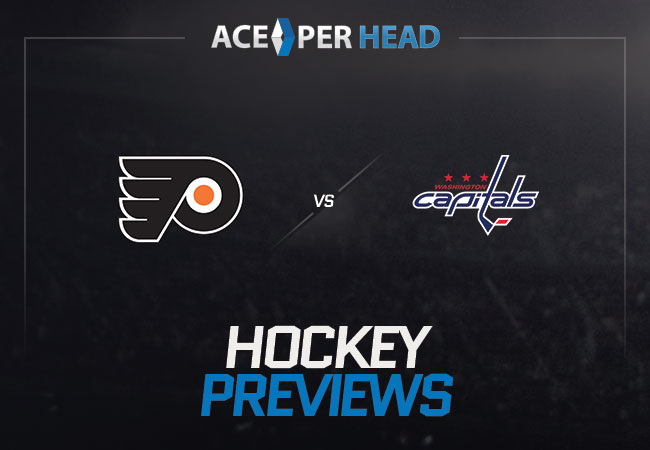 7:00 p.m. @ Wells Fargo Center
The Philadelphia Flyers are set to face off against the Washington Capitals for some Saturday night hockey action.
The Flyers are currently playing with a record of thirteen wins, eight losses, and three draws. The last time they took the ice they lost to Washington, and they had an average performance in this game overall. The Flyers had a Corsi rate of sixty-one percent, and a Fenwick of sixty-three percent. The Flyers managed to put three in the back of the net for the thirty-three shots they took. Also, they had two power play chances, and were only able to convert on one try. The Flyers have taken 667 shots on net, which is twenty-ninth in professional hockey, while they have faced 730 shots. The Flyers have a penalty kill that works seventy-four percent of the time, giving up twenty goals shorthanded on seventy-six power play chances granted to the opposition. Philadelphia has been on the power play eighty-four times and have converted sixteen power-play goals which is twentieth in the NHL. Best Soccer Betting Software.
They have amassed seventy-eight goals, and twenty-nine points so far this season while giving up seventy-six goals. In net for the Flyers is Carter Hart, who is allowing an average of three goals per contest, for a total of 225 goals in his career. Hart was faced 2,514 shots and has saved 2,289 of those shots for a save percentage of .911. He has started in eighty-five games and has had a good start in forty-six of those games for a quality start percentage of fifty-four percent. Hart has a professional record of forty-six wins, thirty-one losses, and seven draws in his 4,888 minutes on the ice, in a total of eighty-nine games. The challengers, the Washington Capitals, are playing with a record of sixteen wins, six losses and four draws, as they look to best the Flyers for the second time in a row. The Capitals played the Flyers their last outing on the ice, and they walked away with a five -three win. The Capitals killed it on offense in this game putting twenty-two shots on net and putting five in the back of the net making that red light go of. They also had two power play chances but were unable to make it work while playing a man up. Washing had to serve thirteen minutes in the penalty box.
The Corsi percentage for the Capitals in this game was thirty-nine percent, while the Fenwick was thirty-seven percent. At the face-off circle, they won twenty-three face-offs, and relinquished the puck to the Flyers thirty times, having a substantially hard time trying to possess the puck. The Washington Capitals' opposition have been rewarded eighty-three power play opportunities so far in this season, which is the twelfth most in the NHL and they have converted fifteen goals while playing man up. The Capitals have rocketed 745 shots and have faced 776 shots from the opposition. Washington has been on the power play sixty-five times and have knocked in seventeen goals on those opportunities for a power play percentage of twenty-six percent. So far, they have amassed thirty-six points and eighty-seven goals which is the sixth best in the NHL, while giving up eighty-one so far this season. The man in between the pipes for this team was Ilya Samsonov, who is playing with a professional record of twenty wins, six losses, and three draws for a total 1,740 minutes of playing time in thirty-two games in his professional hockey career. Samsonov has started in twenty-seven games and has had fifteen good starts for a good start percentage of .556, which are considerable stats. Samsonov has faced a total 840 shots in his career in net and has recorded 766 saves for a save percentage of .912. To this point he has let in seventy-four goals in his National Hockey League tenure and is averaging two goals per game against. Overall Samsonov is a great for the Capitals, and their Defense is sound with the likes of the beast Zdeno Chara. The fact that they are led by the likes of Alexander Ovechkin, and the explosive T.J. Oshie on offense makes this Washington Capitals team a serious threat.
At AcePerHead.com our pick to win this game against the spread is going to the Washington Capitals, the odds are in favor of this current powerhouse in the east. When you're thinking about betting on NHL games always keep Ace Per Head in mind. With the help of their state of the art NHL betting software, they are posting more, props, futures, and live betting lines for the sport than any pay per head service.
Washington Capitals:
Philadelphia Flyers: