Pittsburgh Penguins vs. Boston Bruins
April 2, 2021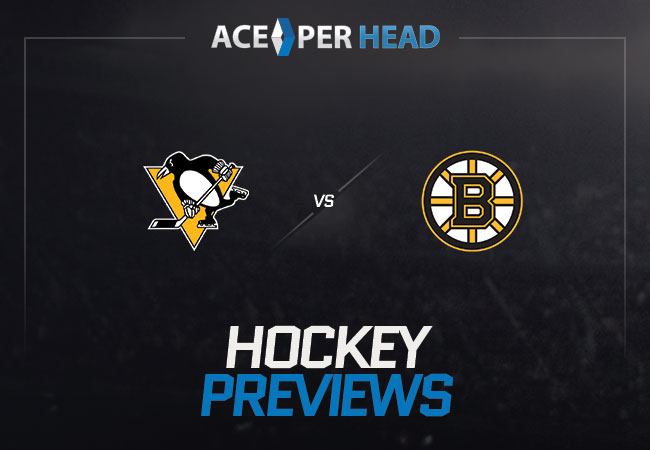 The Boston Bruins are set to host the Pittsburgh Penguins at TD Garden in Boston, Massachusetts for some Bareknuckle, rough & rowdy NHL Action this Thursday night.
The Boston Bruins and Daniel Vladar are currently playing with a record of eighteen wins-nine losses, and five draws. So far this season the Boston Bruins have totaled eighty-five goals, and forty-one points, and a points percentage of .641. As a unit, they have let up seventy-five goals, and eleven of those were when they played man down. The Bruins have amassed sixty-two goals at even strength and twenty-three goals while on the power play which is the twelfth best in the league. They have had a total of ninety-nine power-play chances, and have a power-play percentage of twenty-three percent. Boston has amassed 1,041 shots this season which is seventeenth best in the NHL, while they have a shooting percentage of eight percent, and have allowed teams to take 868 shots. They also have a penalty kill of eighty-nine percent, and a save percentage of ninety-one percent. The last time the Boston Bruins took the ice they played against the New Jersey Devils and won by the score of five to four. Online Bookie Journalist.
Boston had a sixty-two percent Corsi rate, and a Fenwick percentage of sixty-two percent. These stats show that Boston played their hearts out in this one. The Bruins scored five goals on the forty-eight shots on goal they took, and they netted one on two of their power play opportunities. In between the pipes, the Bruins have Daniel Vladar who is letting an average of one goal per game and has only allowed three goals in total. Vladar has a quality start percentage of 100%, having two starts in his pro career and both being successful. He has played a total of 120 minutes on the ice and has a professional record of two wins, zero losses, and zero draws. In those games, he has amassed fifty-nine saves on the sixty-two shots against him, for a save percentage of .952. The Challengers the Pittsburgh Penguins are playing with a record of twenty-three wins, eleven losses, and two draws. The Penguins have faced 1,076 shots and have a save percentage of .913. While at even strength the Penguins have let their opponents score seventy goals, while they have knocked ninety-two in the back of the net while on offense. The Pittsburgh Penguins challengers have been awarded 110 power-play tries, and let up twenty-four goals in those attempts. This season the Penguins have amassed forty-eight points, and they have taken 1,063 shots, for a shots percentage of eleven percent. This Pittsburgh team has collected 114 goals which are the eighth-best in professional hockey and has managed to give up ninety-four. Online Bookie – An Overview.
Lastly while on the power play they have had 106 chances, and the Penguins have Converted on twenty-two of those opportunities, for a power-play success rate of twenty-one percent. The last time the Penguins took the ice they beat the New York Islanders by the score of two to one. The Penguins didn't have the best offensive outing but it was a win nevertheless, and they hit two of their twenty-two shots. They have had three power-play chances, and they were able to convert one goal in this outing. The Pittsburgh Penguins had to serve six minutes in the penalty box in this contest and finished this matchup with a Corsi rate of fifty percent, and a Fenwick rate of fifty-four percent. The Penguins have a total of thirty-two face-off wins, but lost twenty-three opportunities to possess the puck. The offensive zone starts in this game were rated at fifty-two percent, and PDO was 105 for Pittsburgh in this matchup. The man in net for the Pittsburgh Penguins is Tristan Jarry, who has a total of fifty quality starts out of his eighty-two career starts and has a quality start percentage of .610.  Jarry has a save percentage of .913 and has played a total of 4,891 minutes in net during his career in the crease. Jarry has faced 2,491 shots and has saved 2,274 of those shots. He has let in a total of 217 goals and lets in an average of two goals per game. In his NHL career, he has a record of forty-nine wins, twenty-eight losses, and six draws in the eighty-seven professional games he has appeared in. How People Can Get Nod About Pay Per Head Services and Annoying Clashes.
Both the Pittsburgh Penguins and the Boston Bruins are powerhouses in the league right now, this is truly going to be a battle of the North-East. The Penguins are the favorites in this matchup, and at AcePerHead.com our pick to win this game against the spread is going to the Pittsburgh Penguins.
Pittsburgh Penguins:
Boston Bruins: