Stanley Cup Showdown – San Jose vs. Pittsburgh
May 27, 2016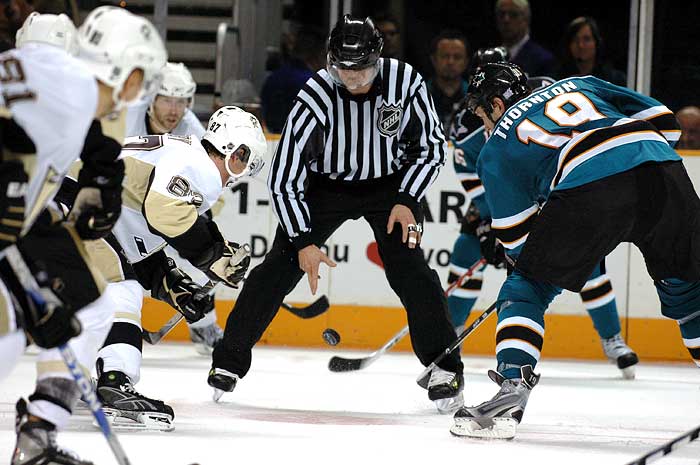 The NHL Conference finals are over and we now know which teams will face each other in the Stanley Cup finals.
The Pittsburgh Penguins won the Eastern Conference after eliminating the Tampa Bay Lightning in 7 games grueling games. While the San Jose Sharks dismissed the St. Louis Blues in 6 games.
This final will be exceptionally close, both teams are known for their speed although the Sharks pale in comparison to the Penguins in that aspect and this could pose a serious challenge for San Jose. However, if the Sharks can maintain the level of their power play during this series they will win the Stanley Cup for the first time in their franchise history.
Another problem for the Penguins is the loss of defenseman Trevor Daley who broke his ankle in game 4 against the Lightning and is obviously out the remainder of the post season. Pittsburgh held its own those last 3 games but the loss of Daley is a considerable one and it opens up an opportunity for the Sharks to expose a weakness in the blue line of the Penguins, which in all honesty is not as strong as that of the Blues or the Predators and they didn't flinch with either of these teams.
San Jose has scored an average of 3.5 goals per game in the post season which is impressive considering the defensive teams they faced on their road to the Stanley Cup finals. Pittsburgh does not have such a strong defense; but unless the Sharks figure out a way to control the Penguins depth and star power they will be in serious trouble. The Penguins are a very offensive team and with the speed they command they might be able to keep Thornton and Pavelski on the wrong side of the ice, and that will be a huge advantage for the Penguins. The big advantage for the Sharks is their defense, they have only allowed 1.5 goals against per hour of play compared to 2.2 for the Penguins, so this might mitigate the threat of Pittsburg offense
Bottom line is this will be a close final, both teams are power houses in their own rights and have the strength and resilience to drag this to 7 games. In the end I feel the Sharks will overtake the Penguins and crown themselves Stanley Cup winner. Prediction: San Jose Sharks in 7 games. Head over to AceSportsbook.com and place your bets on NHL.