Washington Capitals vs Buffalo Sabres
April 9, 2021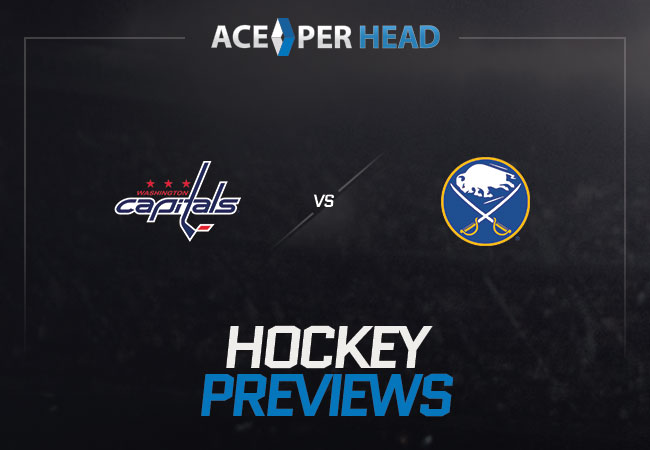 7:00 p.m. @ KeyBank Center
This Friday the Washington Capitals are traveling to Buffalo to take on the Sabres for some rough and rowdy hockey.
The Buffalo Sabres are playing with a record of nine wins, twenty-three losses, and six draws so far this season. So far they have amassed eight-four goals, and twenty-four points on top. While they were on defense they allowed 129 goals, and twenty-one of those goals are when they were playing shorthanded. The Sabres have put up twenty-one goals on the power-play out of their ninety-three chances. Buffalo has taken 1,049 shots which is 31st In pro hockey, and they have let their opponents shoot 1,222 on net. How To Become A Bookie: All Your Questions Answered.
Also on the 101 power-play opportunities, they relinquished they have a power play kill of seventy-nine percent, and a save percentage of eighty-nine percent. The last time the Buffalo Sabres took the ice they faced off against the Devils, and the Sabres came out victorious by the score of 5-3. They had two power-play opportunities and were only able to convert one of those tries. Buffalo also netted five goals on the fifteen shots they took. The Corsi rate for the Sabres was thirty-five percent, while the Fenwick was thirty-three percent. In net for the Sabres is Carter Hutton, overall he has let 565 goals in his career and lets in an average of three goals per game. He has started in 204 games, and 103 of those starts were quality starts in the NHL. Hutton has a professional record of ninety-four wins, eighty-eight losses, and twenty-seven draws in his 232 total professional games. As well as 6,221 shots seen and out of those he has stopped 5,656 for a save percentage of .909, during his 12,492 minutes of ice time. What Is a Pay Per Head Service? (And Why You Need One).
The Washington Capitals are playing with a record of twenty-five wins, ten losses, and four draws. The Capitals recently suffered a 1-0 shutout defeat to the New York Islanders. The Capitals had a standard showing on offense, they amassed twenty-nine shots, and zero found the back of the net. They had two chances on the power-play but couldn't make anything happen. The Capitals had to serve four minutes in the penalty box during this game. The Corsi for the Capitals is forty-five percent, while the Fenwick was forty-two percent. How to Be a Successful Online Bookmaker: The Ultimate Guide.
Also, they recorded twenty-four face-off wins, while they relinquished twenty-six opportunities to possess the puck. The Washington Capitals have scored 130 goals so far this season which is the sixth-best in the NHL, while they have given up a total of 116 goals to the opposition. The Capitals have fifty-four points, and on their ninety-six power-play chances they have scored twenty-three goals on those tries. Washington has given up ninety-six goals while facing 1,140 shots. The Capitals have taken 1,084 shots having a shot percentage of twelve percent. The Capitals have given away 117 power-play tries, and their opponents have notched twenty goals. In net for the Capitals is Vitek Vanecek, who has only played twenty-seven games in his professional career. Vanecek has a record of fifteen wins, seven losses, and three draws. He has let in a total of sixty-eight goals and is currently letting in an average of two goals per game. He has also seen 762 shots and has made 694 saves for a save percentage of .911. On the ice, Vanecek has played 1,544 minutes of ice time and has fourteen quality starts. The Buffalo Sabres are in a slump right now and are struggling and if they want to beat the Capitals they are going to have to make some changes to their offense. 8 Profitable Small Business Ideas for 2021.
At Ace Pay Per Head our pick to win this game against the spread is going to Alexander Ovechkin.
Washington Capitals:
Buffalo Sabres: