Gearing Up for the Second Jewel of the Triple Crown
May 15, 2017
May is the time of year when the weather starts to get warmer and spring is in full bloom. It's also one of the most exciting months for the sport of horse racing, or what some pay per head sportsbooks call the sport of kings, because the month of May features the first two legs of the world renowned Triple Crown.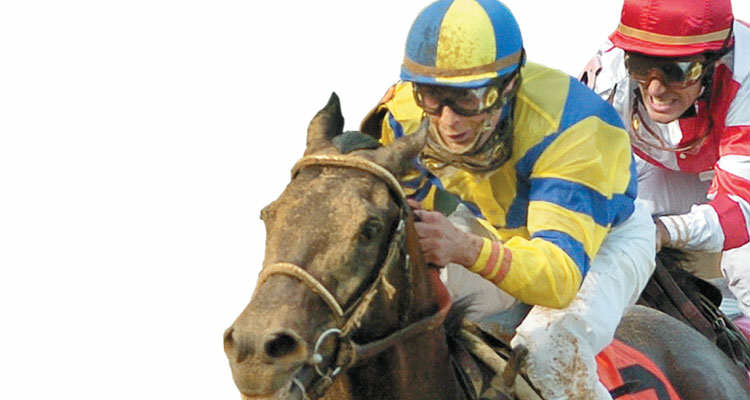 On May 6th the Kentucky Derby was won by Always Dreaming and his Hall of Fame jockey John Velazquez, who came away with an impressive 2 ¾ length victory at Churchill Downs.  Always Dreaming is the offspring of 2012 Preakness runner-up Bodemeister, and will be looking to keep his Triple Crown hopes alive in the upcoming Preakness Stakes race that will take place on Saturday May 20th at Pimlico Race Course in Baltimore.  He is the early favorite, and if he can pull off a second victory it will mean extra big marketing dollars and betting volumes for the final leg at Belmont Stakes on June 8th, because even more people tune in and gamble with the free bookie software when there is a chance for a Triple Crown winner.
Even though these horse races are over within 2 minutes, it is still considered the most exciting two minutes in all of sports.  The Triple Crown along with the Breeders' Cup Classic in November gets the overwhelming publicity in terms of Horse Racing Events in North America. However Horse Racing is just like any other sport in which it has a season of events, which includes thousands of races held throughout the year at over 100 different racetracks across the country.
In addition Horse Racing is one of the most profitable sporting events that are offered by pay per head websites.  The availability of OTB's have declined across the country, and since racetracks are spread out across the country, it makes betting on a Horse Racing Software online so much more convenient.
Agents would also be wise to offer this unique sport to their players, because it has even higher profit margins then sports like NFL and NBA, because players are not betting on whether the Patriots or Cowboys will win a game against each other, but they are betting on which horse will win in a field that has an average of 7 horses per race, and even more horses for more important races.  In addition the pay per head industry is set to where it caps odds and payouts through online horse betting instead of paying track odds, because they don't have the same pool of bets that the actual track receives, which is another benefit to agents booking horse bets on a pay per head sportsbook. So with the upcoming Triple Crown Races, it's a good time to get players interested in betting horses, and hopefully this interest leads to more horse betting throughout the year.