The 2018 Kentucky Derby
May 1, 2018
It is that time of year again, where horse racing holds their annual Triple Crown Races, with the first one being held this upcoming Saturday, May 5th at the Kentucky Derby. There are over 20 horses scheduled to run in this race, with a boatload of legitimate contenders.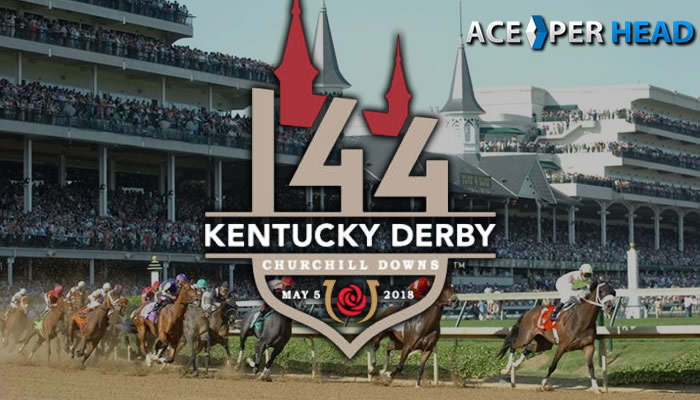 Most horsing analysts feel this is one of the most wide-open Kentucky Derby's in recent memory, with no real clear-cut favorite that is head and shoulders above any other horse. This will then lead to some very good value picks since there are many horses that have the pedigree to become a Kentucky Derby Champion.
Various pay per head sites like AcePerHead.com already have the odds up for this first race of the triple crown and throughout the week other matchup props and betting options will also be available, along with the traditional exactas, trifectas, and various other types of horse betting options.  At the moment the favorite is Justify at 2 to 1 followed by Magnum Moon at 4 to 1, Mendelssohn at 4.5 to 1, Bolt d'Oro at 5 to 1, and Good Magic at 7 to 1.
The rest of the current odds for this field are as follows with Audible at 10 to 1, Vino Rosso at 12 to 1, My Boy Jack at 16 to 1, Enticed at 18 to 1, Solomini at 20 to 1, Instilled Regard at 20 to 1, Noble Indy at 24 to 1, Hofburg at 30 to 1, Lone Sailor at 40 to 1, Flameaway at 40 to 1, Combatant at 40 to 1, Free Drop Billy at 40 to 1, Promises Fulfilled at 50 to 1, Bravazo at 50 to 1, Strike Power at 50 to 1, Restoring Hope at 50 to 1, Firenze Fire at 60 to 1, Snapper Sinclair at 75 to 1, and Dream Baby Dream at 100 to 1. Even if any of these long shots don't end up winning, at least one of these will finish in the top 3 which will mean a very handsome payout on trifecta and superfecta wagers.
Whoever ends up winning this race, the one thing you can bet on is that this 2-minute race is going to be one of the more exciting 2 minutes people have all weekend.  This is also a great event for agents because a lot of people enjoy putting down a small bet on the race to give them a chance to have a nice payout, which will lead to increases in betting volumes this weekend.
More PPH Tips: