Is Ace Per Head Legit?
August 12, 2021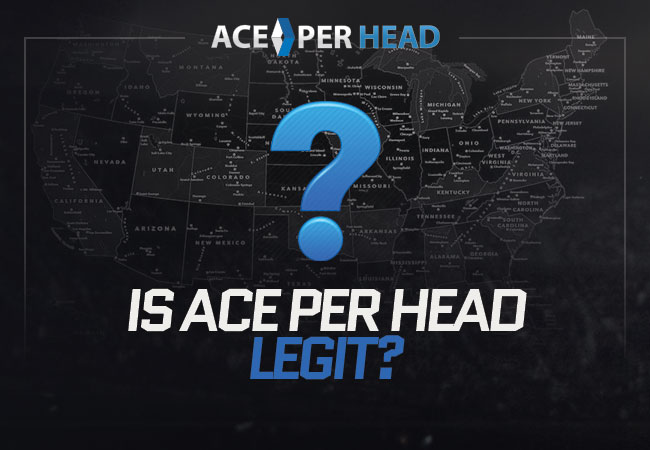 Ace Per head is a company that operates in the pay-per-head industry, providing a sportsbook betting website, platform, and service for people who book action on sports. They have been in the business for over 25 years, and not only are they legit, but they have been consistently ranked as one of the top pay-per-head providers in the industry over the last decade.
Ace Per Head provides a professional-style sportsbook site, where they post hundreds of thousands of sports betting options each day, and then update all lines up to the second. As soon as each game ends, Ace grades all wagers, and all balances are automatically updated into both the agents' and players' accounts. 
They have the sharpest lines in the industry, because they start by making a line based on the average of the 5 largest books in the market, and then move the line based on where the action is coming in. Then they have a small group of world-class professional bettors using their site, so as soon as they come in with plays, they adjust the line and juice accordingly and aggressively and up to the second.
14% Hold Percentage Per Week
As any gambler or bookie knows a lot of games land right on the number, so a point or half-point difference in a line move could be the difference between winning or losing a wager, so that is why Ace spends a lot of time, and resources to make sure their lines are legit and the sharpest in the industry. This along with a huge selection of betting options, allows Ace to have a higher hold percentage of 14% per week compared to the industry average of 5%. This simply means agents make nearly triple the amount of money from their players using Ace, because of the larger volume of bets, and sharper lines.
Top-rated Customer Service
In addition, Ace Per Head is available thru phone, text, live chat, and email, 24/7 and 365 days a year. It is like a hospital for degenerate gamblers that never close. This allows them to provide top-rated customer service because you can easily contact them with any type of request.
Not only can they assist you with all different types of requests such as changing specific player limits, but they can also analyze specific players' betting patterns to give specific recommendations of how to increase your overall profits from them, and then they can also give advice on how to grow your business, utilize free plays, manage subagents, and other helpful tips on paying and collecting from your players.
Ace also has some of the most legit initial startup promotions in the industry. They have an up to 9 free week promo, along with a 6 free week, 4 free week, and 1 free week option as well. They have an option for a free customized site with your own logo and URL, a 50% off for the first 5 weeks promo, and a discount on price if you pay with cryptocurrencies. In addition, they have a referral promo that you can get if you refer new agents to their service that will earn you credit directly into your account.
So if you want to use one of the most legit pay per head providers in the world, then get set up today with AcePerHead.com by calling them at 1-800-909-5193.