Lakers are set to take on the Kings in downtown Los Angeles
January 4, 2022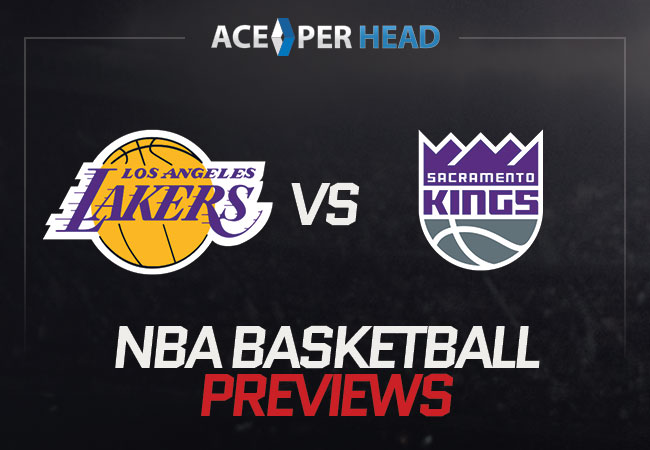 Lakers play host to the Sacramento Kings for a Western Conference Battle, as the Kings look to end their losing streak.
This Tuesday Night the Lakers are set to take on the Sacramento Kings in downtown Los Angeles for some NBA action.
LA Moment
The Lakers have been playing with a record of nineteen wins and nineteen losses and have been getting better as time goes on. Currently sitting at seventh place in the western conference, Los Angeles has gone three for four recently and they are depending on LeBron James at this point to seal the deal. Due to Anthony Davis being out James has really had to pick up the slack for this team and it hasn't been working in their favor much, LeBron is just one man and can't carry this team like he used to. But this is Lebron's 19th  season in the league and he has been putting up numbers for the Lakers averaging at least 3 three-pointers, thirty-five ppg, collecting ten rebounds, dishing at least 6 assists, as well as recording two steals and two blocks.
Despite his age, James has really been giving his all to Los Angeles, even though it doesn't reflect in their record you can see in his stats that he has been going hard in the paint on both ends of the court. He is also very present in leading their defensive efforts as well as drawing many charges. At this point, L.A's only hope to get out of this hole they are in is Lebron, if he can keep putting up big numbers for the Lakers they could still have a chance this season. This season the Lakers are currently one for five against teams in their division and are without one of their top performers Anthony Davis who was putting up twenty-three points a night for them, as well as 10 rebounds and two blocks. Kendrick nun will be out tonight with a knee injury, and Lebron James is listed as day-to-day.  Recently the Lakers as a team have been averaging 110 ppg, 43 rebounds, and dishing twenty-four assists per game, as well as shooting forty-six percent from field goal range. While defensively they have given up an average of 113 ppg to their opponents, but record 7 steals and 5 blocks a game.
Sac-town Kings
Their challengers the Sac-town Kings are currently owning a record of sixteen wins and twenty-two losses while sitting at tenth place in the West. In this matchup, the Kings have their eye on one goal and that's ending their losing streak on the road. With a four and five record in the Pacific Div. The Kings are playing up to expectations. In games decided by ten points + their current record is five and fourteen. A star for this Kings team is Buddy Hield who is putting up fifteen ppg for the Kings while shooting thirty-seven percent from three-point range, draining at least three a game. A team like Sacramento is deserving of this player, their last playoff appearance was back in 206and losing the last eight out of thirteen games is not a good legacy for this team to have.
Many supporters of this team are lost and questioning management, but they are still fighting with their team to try and win. They do have defensive talent in Tyrese Haliburton and De'Aaron Fox, and on offense, they have Richaun Holmes and Harrison Barnes. With Haliburton shooting fifty percent and netting eighteen ppg, he is a secret weapon for Sacramento and with this squad, they can definitely compete for a playoff spot. But in order to get back into contention that's all up to them and how hard they play / how bad they want it this season. The Kings are letting their opponents make an average of 112 points per game, while they shoot forty-five percent from the field. As a team, they average 106 ppg, collect forty-one rebounds, dish twenty-four assists, six steals, and five blocks. As far as injuries go for this Sacramento team Richaun Holmes, Louis King, Neemias Queta, and Davion Mitchell are out on Health Protocols, while Terrance Davis is out with an ankle injury. This is the third time this season these teams are playing and the Lakers were victoriously outscoring the kings by 20+ points. Also, the Lakers have won the last six out of ten games in the Kings vs. Lakers series.
Prediction:
At Ace Per Head, the best pay per head site, our pick to win this game is going to the Los Angeles Lakers, they have what it takes to win the game at home.
SACRAMENTO KINGS:
LOS ANGELES LAKERS:
Start your Bookie Business Today!
Get started with Ace Per Head, top-rated and affordable Pay Per Head Services. 
Sign up today and start your career as an independent bookie.