Road to UFC 200
May 1, 2016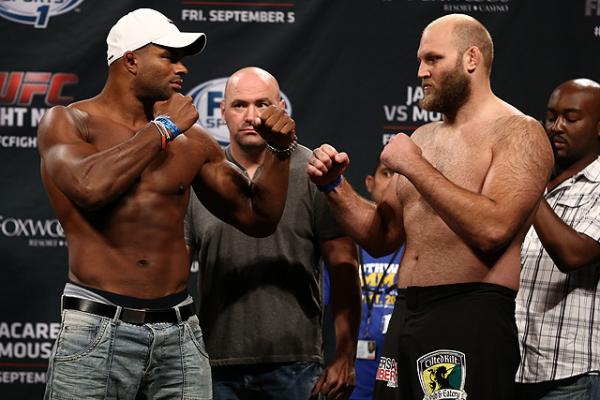 Certainly Mixed Martial Arts events keep growing in audience and they have also become one of the most popular sports to bet on. Betting on MMA is quite simple, you can bet on the money line simply predicting the winner, the over/under, the method of victory, the number of rounds, etc.  If you are an avid follower of the sport you will have no problem gambling on MMA; and if you are not such a big fan, but you want to make some money all you gotta do is do a little research. There are plenty of MMA events going on every weekend, whether it is Bellator, UFC or any other.
Back to Back MMA Action
This coming Saturday, May 8th for instance the schedule brings us UFC Fight Night 87  a heavyweight card featuring Andrei Arlovski against Alistair Overeem, Overeem who comes from a three fight winning streak is going into this fight as the favorite, money line sits at -230 in most books, and the over/under is currently u1½ -120.
May 14th it's time for another heavyweight clash this time in UFC 198 Fabricio Werdum vs. Stipe Miocic. Werdum stands as the favorite at -160; this event will also see the action of publics' favorite Anderson Silva facing Uriah Hall.
Bellator 155 and 156, UFC 199 are all great MMA events you can bet on, while you wait for the highly anticipated UFC 200 that will take place July 9. Despite the fact that the rematch we all wanted to watch between Conor McGregor and Nate Diaz was cancelled, this UFC 200 comes stacked with great action: two of the best light heavyweights in the world Jon Jones vs. Daniel Cormier headline the card that will also offer Miesha Tate vs. Amanda Nunes, Jose Aldo vs. Frankie Edgar, Cain Velasquez vs. Travis Browne, and Johny Hendricks vs. Kelvin Gastelum, an incredible lineup.
Certainly wagering on MMA is easy and makes the fights just that much more interesting but perhaps one of the most common questions when it comes to betting on MMA has nothing to do with how to wager, but with WHERE TO BET ON MMA?
Most gamblers have accounts in different shops, of course, it makes sense, there's a need to compare odds and wagering offering before you place your bets. In my particular case I stick with places that offer great value, but quality service and fast payouts are quite important for me, so I stick with AceSportsbook.com.
If you don't have an account yet with AceSportsbook.com I strongly suggest you open one up, it's free, fast and easy, check out their lines, and just enjoy the overall experience, you will not regret it and I'm sure you'll end up keeping this account open forever.