NBA Playoffs 2016: Round One Prediction
April 21, 2016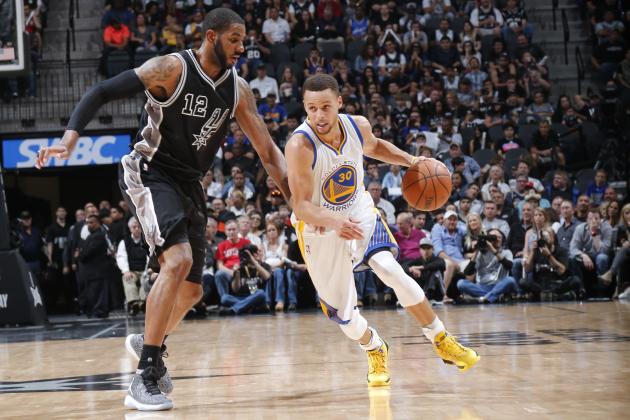 The NBA Playoffs have just started and although there is still a long way to the championship and at this point, the trophy is up for grabs by whoever is willing to put blood sweat and tears into the game, there will certainly be surprises and underperformers in every series.
The first round of the postseason began last Thursday and already some teams have taken the lead but that doesn't mean you should count them out yet, betting on NBA is always exiting and just when you think one team is out they make a courageous comeback.
If you are looking to be a successful bookie agent then you should give a call to the free bookie software provider in the industry, Ace Per Head, at 1-800-909-5193 and get set up immediately for a cost as low as $10 per active player a week.
Let's look at the different matchups and see if you agree with me on who you should bet in the NBA's postseason round one:
Detroit Pistons vs. Cleveland Cavaliers:
This is an easy one to predict, LeBron James and his team will sweep the pistons out in 4 games, as far as I am concerned Detroit doesn't stand chance in this series.
Toronto Raptors vs. Indiana Pacers:
This series involves a bit more of guesswork, these two teams are so even that game 3 and 4 could go to either one, in the end, I predict that Toronto will move on to round 2 in a minimum of 6 games.
Miami Heat vs. Charlotte Hornets:
Both teams will battle it out to the bitter end is my guess, there will be a lot of excitement in this NBA postseason matchup and it will certainly turn out to be an exciting series. When all is said and done I feel Miami will come out on top.
Atlanta Hawks vs. Boston Celtics:
Another close match, this series will most likely extend to the full 7 games, and as much as it pains me to say this I believe Atlanta will defeat the Celtics robbing Boston of yet another chance to win the championship.
Golden State Warriors vs. Houston Rockets:
Sorry Houston fans but the Rockets are out of the postseason for good in 4 games. Golden State will bulldoze its way to round 2.
San Antonio Spurs vs. Memphis Grizzlies:
Another sweep series, San Antonio will win outright giving the Grizzlies no chance at victory. My condolences to all the haters out there who can't stand seeing the Spurs advance, you are out of luck my friends.
Oklahoma City Thunder vs. Dallas Mavericks:
In the event, I should ever meet Mark Cuban in person, I hope he never reads this article, Oklahoma allowed Dallas to win game 2 of this series, I doubt they will let that happen for the remainder of the series, I predict the Thunder will zap Dallas.
LA Clippers vs. Portland Trail Blazers:
I believe this series will drag out to 7 games. Although I feel Portland will pour everything they have into each game, in the end, the Clippers will take the series in game 7.
If you are looking for the best place to bet the NBA playoffs, allow me to recommend Ace Sportsbook Software, my experience with them is they always have a tight line at a fair price, worth the try every time.
Since 1998, www.AcePerHead.com has been one of the pioneers in the pay per head business, enables bookies agents to set and operate their sports betting business online.