Formula 1 – US Grand Prix @ Austin Texas
October 21, 2016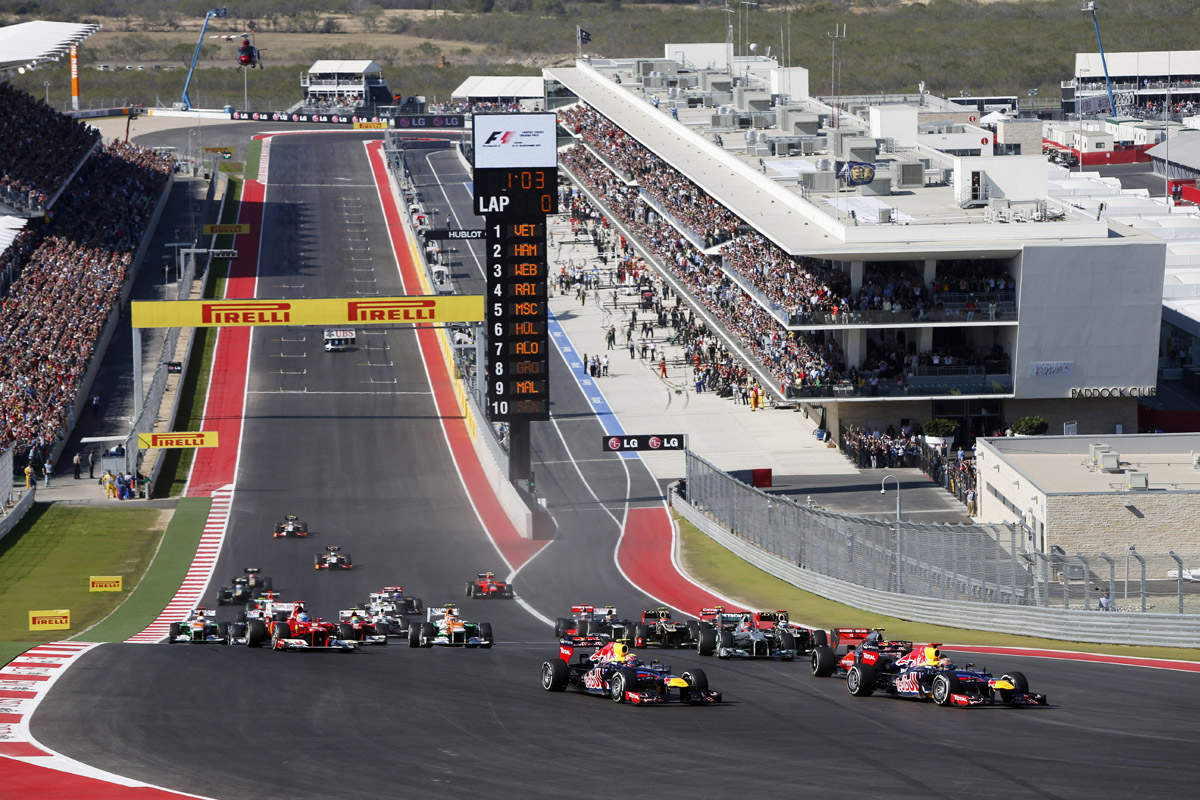 The 18th round of the Formula 1 circuit comes to Austin Texas this weekend; the US Grand Prix will take place at the Circuit of the Americas, COTA. This is the first circuit built purposely for formula 1 in the United States, although it was designed to host all class of motor races. Opened in 2012 it consists of a 3.4-mile Grand Prix circuit, it is a challenging track that mixes fast corners in section one, with slow more technical corners at the end of the track.
Three-time world champion Lewis Hamilton is hoping to have better luck here than he did in Japan and Malaysia. This season he has suffered several disappointing loses. Two of those were due to engine failure, the first was during the Russian Grand Prix qualifying and the most devastating one in Malaysia where he had the lead in the race. His loss in Japan however, was all on him.
Lewis Hamilton won his fourth Grand Prix title here last year, after overtaking Rosberg with just eight laps to go. The two are part of team Mercedes, but there is a lot of animosity between Rosberg and Lewis; last year after Hamilton won, he tossed a second-place cap to Rosberg, the German driver seemed furious and he will try to exact revenge on his team mate this year.
Nico Rosberg won his ninth race of the season earlier this month in Japan, with that win he now has a 33-point lead, putting him at the top of the Formula 1 standings. The point gap means it will be difficult for Hamilton to catch up.
There is a lot at stake for both drivers, in regards to Nico Rosberg, at this point with such an overwhelming lead he only needs to finish second in all four remaining races to be crowned the world champion, but that means that the tittle is his to lose.
As for Hamilton, a fifth victory at the US Grand Prix will tie him with Michael Schumacher's record, not to mention it would redeem the season for him and possibly put him back in the race for the championship but last one is unlikely.
There is another driver I have my eye on, 19-year-old Max Verstappen of Red Bull. Constructors Ferrari and Red Bull are battling for second place now, but given the success of this kid in the last year I will take him over Kimi Raikkonen in a heartbeat.
Here are my predictions for this race:
Winner: Lewis Hamilton – yes he has been acting like a brat but he owns this circuit, he loves it here and he needs the win.
Second Place: Nico Rosberg, a second-place spot will keep him in the race to become world champion, albeit it won't allow him the revenge he is seeking.
Third Place: Daniel Ricciardo of Red Bull, the 27-year-old Australian won this year's Malaysian Grand Prix and is likely to do well here.
Looking for a few match-ups to bet?
Hamilton over Rosberg
Verstappen over Raikkonen.
Winning constructor: Mercedes
For a complete list of odds and matchups make sure to visit www.AceSportsbook.com