CONMEBOL FIFA World Cup Qualification Matches
August 31, 2016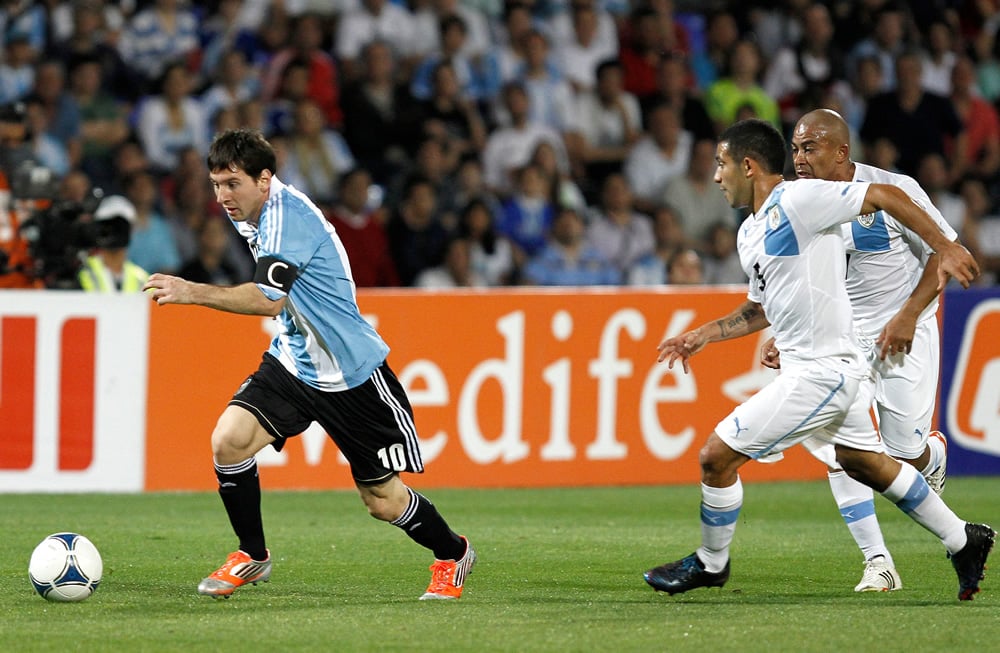 Soccer is the King of Sports, not everybody likes it, but it's certainly the most practiced and followed sport in the world; the World Cup is the biggest sporting event in terms of media coverage and interest and one of the biggest gambling events as well; the next world cup is Russia 2018, but you don't have to wait until then to start betting on the world cup, the action starts now, (well it actually started since 2015, but now is as good time as any),  with the qualification rounds, the perfect time to start betting and making money, and of course keeping track, taking notes and following your favorite teams to ensure a successful outcome of your Russia 2018 wagering experience. The qualification process will decide 31 of the 32 teams that will play in Russia 2018, the host qualifies automatically.
World Cup Qualifiers can make you money & give you all the information needed for future bets.
This Thursday, September 1st and through September 6th soccer fans will enjoy good soccer with the confederations of Europe, CONMEBOL and CONCACAF disputing some of their games. Teams need as many points as possible if they want to qualify to the World Cup 2018. Some of the most attractive soccer games to bet on this September 1st include:
Ecuador vs. Brazil
Ecuador is currently sitting atop of its table with 12 points. Brazil had a poor performance during the recent Copa Centenario, but was able to get the gold medal at the Olympics games with Neymar as its main figure. Ecuador has the home advantage.
Prediction:  Brazil wins 1-0
Colombia vs. Venezuela
The game will take place in Barranquilla, Colombia. Venezuela desperately needs a win to get out of the bottom positions and remain alive. Colombia is looking for the win to establish its position among the top teams.
Prediction: Colombia wins 2-1
Paraguay vs. Chile
Paraguay is playing at home and is now directed by coach Francisco "Chiqui" Arce, but has a tough challenge ahead; Chile is the current Copa Centenario Champion.
Prediction: Chile wins 2-0
Argentina vs. Uruguay
The classic rivalry promises an exciting match; despite Argentina's big name figures, the national team has continued to come up short in major tournaments.  Argentina's new coach Edgardo "El Patón" Bauza had a good start with the "albiceleste" convincing Messi and Mascherano to remain as part of the team; now he has to prove he can make Argentina shine again. Uruguay is hanging tight to its position at the top of the table.
Prediction:  Argentina wins 3-1
These are just a few of many soccer games taking place during the next few days, AceSportsbook.com has all the lines and odds to bet on the World Cup Elimination Games and Futures for Russia 2018.