2016 Copa America Centenario
June 25, 2016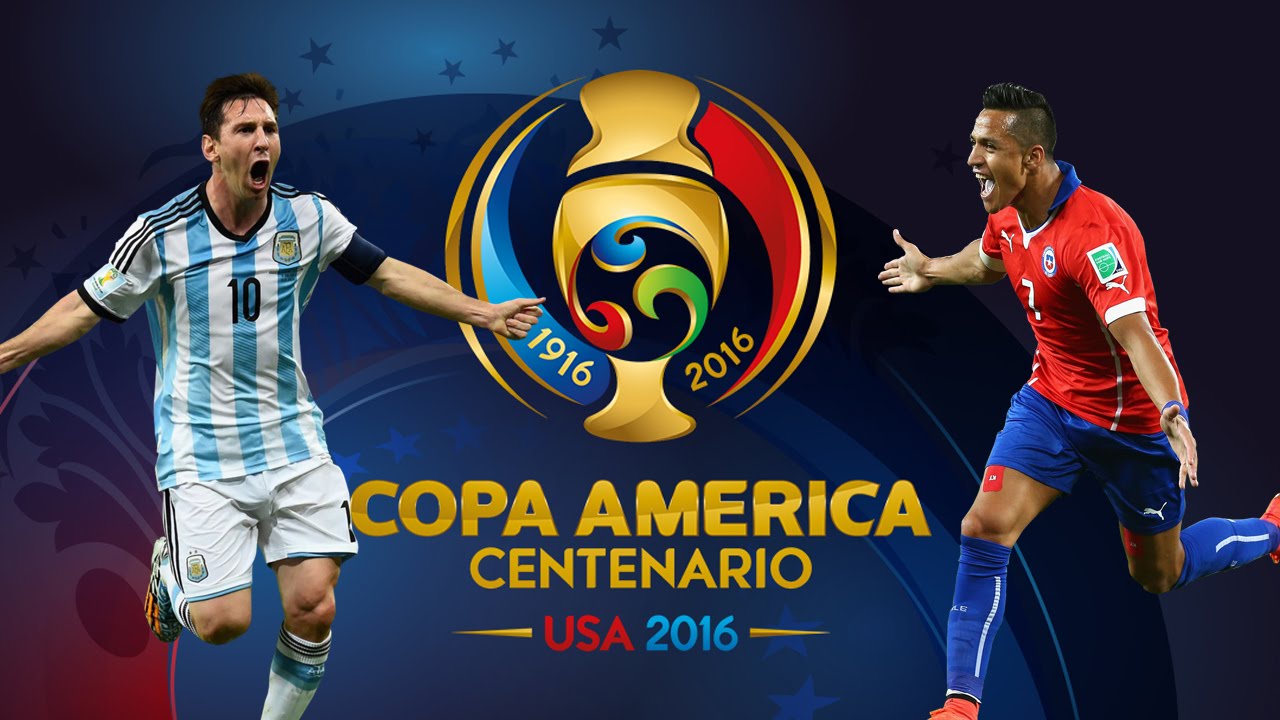 Sunday, June 26 at 8PM ET MetLife Stadium, East Rutherford, New Jersey is the scheduled date, time and venue for the Copa America Centenario final game between Argentina and Chile, two countries facing off for a second consecutive time, the number one and number five ranked teams in the world respectively. Back a year ago, Chile took the title with a win in penalty kicks.
A pressured Argentina meets a motivated Chile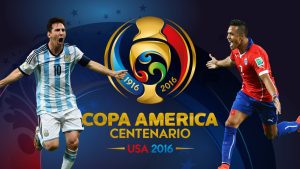 Argentina comes into this game much like the Cleveland Cavaliers into this past NBA final, with Leo Messi being LeBron, pressured and hungry to win a major title. They've been here before, they've reached the Copa America final three times and  the 2014 World Cup final, but have fallen short, and they are accumulating 23 years without a major title.  Leo Messi, Sergio Aguero and Gonzalo Higuain are the best cards Argentina is holding, as Ezequiel Lavezzi is out due to a broken elbow, Augusto Fernandez is in question and although Angel DiMaria has been cleared to play he hasn't seen any action since the second game of the group stage.
Chile on the other hand is motivated and hoping to get a consecutive Copa win. One can say that Chile faced better opposition during the earlier stages of this tournament, taking on Mexico, who they destroyed with 7 goals and Colombia who they beat 2-0, two favorites of the Copa America, while Argentina faced Venezuela and USA.  Chile will have Arturo Vidal back after his suspension, but they have lost Pablo Hernandez who suffered a knee injury and Marcelo Diaz is still a doubt, Charles Aranguiz and Argentina meets a motivated Chile are part of the team that will come out and try to contain Leo Messi and frustrate Argentina once again.
If you want to bet the Copa America final, Argentina is holding a slight advantage, bookmakers set the line at –  ½ +120 for Argentina, expect a very competitive match and very few goals for your total bet.
Keep in mind that the third place match will take place Saturday between Colombia and USA  at the University of Phoenix Stadium in Glendale, Arizona, odds for this game are at pick'em -145 Colombia pk +115 for the USA.
As you already know, AceSportsbook.com offers a great variety of props for soccer and some of the most competitive odds in the market; live betting is also available for the Copa America final.