Neighborly Rivalry at the UEFA Champions League Final
May 26, 2016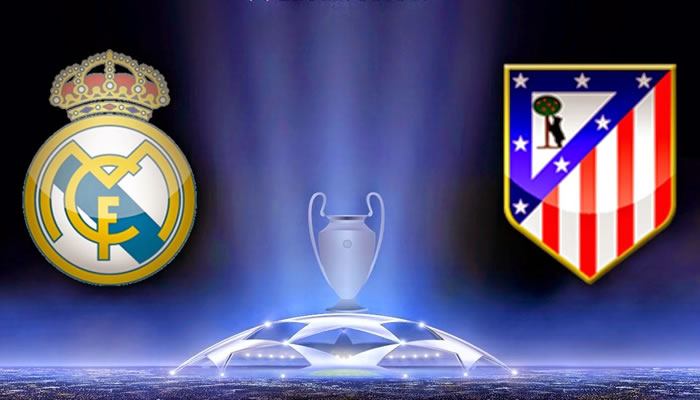 How many of you have been counting the days until the UEFA Champions League Final? Yes, I am assuming if you are reading this article you have, who can blame you, it's one of the most expected soccer events of the year.
This Saturday, May 28th at 2:45p.m.EST at the San Siro Stadium in Milan, Real Madrid and Atletico de Madrid will be disputing this title and there is so much on the line for both teams, starting with the local rivalry that makes for a lot of great props and an exciting game to bet on.
Is your money on Real or Atletico?
If you want to bet on the UEFA Champions League Final, read along and you will get some interesting facts that may help you decide what the best bet it:
Let's start with what this final means for each of the teams, for Real Madrid if they win this Champions League they get the most important championship in Europe and they surpass their eternal rival Barcelona, who this season won La Liga and just Sunday managed to get the doublet by winning the Copa del Rey.  If Real losses they finish the season with no titles… needless to say they have a lot to prove. For Atletico, this is a chance to get revenge for what happened in Lisboa two years ago, when these same two teams met at the Champions League final, Atletico was winning 1-0 just a couple of minutes away from victory and Real Madrid scored to tie during injury time, game went to extra time and Madrid won 4-1. Bad taste of mouth for Atletico… and revenge can be a big motivator.
Head Coaches: a lot to say about trainers, two years ago, Zinedine Zidane was the technical assistant to Ancelotti, today he is the head coach and responsible for the results of the white team, some say Zidane lacks the experience as a manager (he has been there as a player) for a final of this magnitude. Diego Simeone is known for the incredible motivation he gives his team, and he doesn't want Atletico to remain the "small club" behind Real Madrid, he wants more, and he'll demand more of his team.
Goalkeepers: This is the first UEFA Champions final for Costa Rican Keylor Navas, a figure that has become essential for Real Madrid's success; only two goals have gone past Navas in this Champions League so needless to say he plays an important role for the white team this Saturday. Slovenian Jan Oblak, on the other hand, is also a strong figure for Atletico, and will become a key element when facing players of the likes of Cristiano Ronaldo.
Cristiano of course, is a figure we have to talk about since he is always part of many props (among other things), CR7 has 16 goals in this Champions League and he is looking to match or surpass the record of 17 he scored in 2013/14. His contract with Real Madrid is also in negotiations, it is said he will renew his multimillion contract through 2021.
CR7's counterpart, Antoine Griezmann, the forward for Atletico, has had a phenomenal season and is also evaluating renegotiating his contract or moving on to another club.
Champions League Final: Odds and Betting
We must take into consideration that Atletico had to face harder opposition that Real during this Champions League, and they managed to eliminate FB Barcelona (Spain's favorite) and Bayern Munich (Germany's fav).  Their weakness has come from moments when they become extremely passive, they seem to have problems keeping the rhythm.
These two teams are very familiar with each other, and this can be an advantage or a disadvantage, since it could make for a very close game, with few goals.
Get the best odds to bet the Real Madrid vs. Atletico de Madrid game at AceSportsbook.com, you can bet the game, the halves and you'll have plenty of interesting props to wager on.
Prediction?
This is a tough one, it could go either way,  and although it's likely that Atletico pulls the upset my heart is with Real Madrid, and for this time I'll place my money were my heart is and I'll go searching for props. Odds for UEFA Champions League have Real Madrid as a slight favorite.