UEFA Champions League – Group Stage
October 18, 2016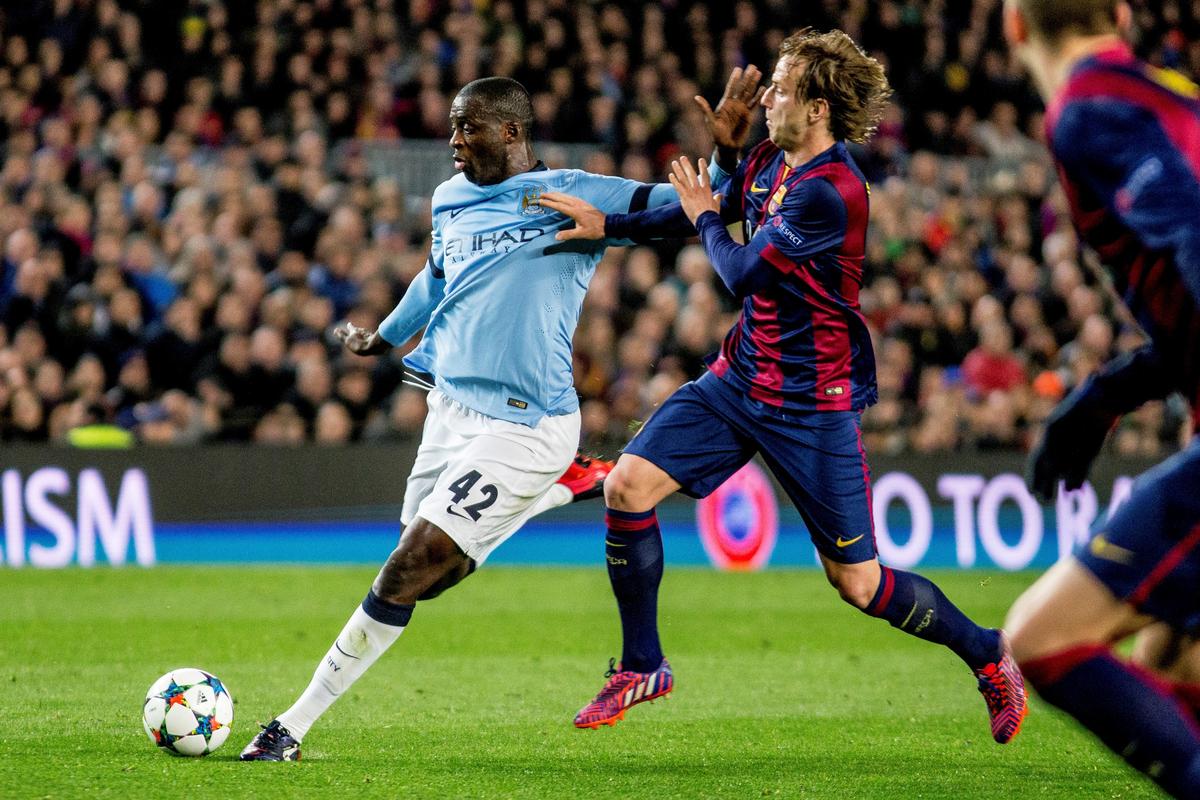 After a three week break, the UEFA Champions League group stage match ups are back. Tuesday and Wednesday are packed with great games, but we will focus on 4 of the 8 games that will be taking place Wednesday, October 19th, 2016.
You can bet all UEFA Champions League games at AceSportsbook.com and you can also do live betting.
Barcelona vs. Manchester City
Pep Guardiola goes back to Barcelona's Camp Nou, but this time to play against the team he directed during several successful seasons. Barca is in a good place right now after scoring victories over Celtic (7-0) and Monchengladbach (2-1), while Manchester City had a good result against Monchengladbach (4-0) and tied with the Celtic (3-3). Sportsbooks have Bacelona as the favorite with a money line of -200. With Leo Messi back and Barcelona in a good streak, this should be a win for Barcelona, and I expect at least 3 goals, so the over.
Arsenal vs. Ludogorets Razgrad:
Arsenal has a draw 1-1 with Paris SG and a win 2-0 over FC Basel, and they will look to remain undefeated as they face Bulgarian side Ludogorets this Wednesday, this is the first time they will play the Bulgarian opponents in a UEFA championship game. Ludogorets have a tie 1-1 to Basel and a loss 1-3 to Paris SG, they are certainly not one of the favorites or strongest teams but they don't make it easy either, Arsenal has a strong defense and they've been very consistent. Point Spread has Arsenal as a -1 favorite, money line is at -600 for Arsenal. Pick: Arsenal to win.
Napoli vs. Besiktas
An important game for Napoli, if they manage to beat Besiktas and Dynamo Kyiv-Benfica ends as a tie, Napoli will be the first team to earn its qualification to the next stage of the UEFA Champions League with three games still to go. Napoli has won both games of the group stage, with a 2-1 victory over Dynamo Kyiv and a 4-2 win over Benfica they have the first place in Group B. Meanwhile Besiktas has gotten by with two draws, one against Benfica and the other with Dynamo Kyiv; they need a win desperately but they have a tough task ahead. This is the first time these two teams play each other on a UEFA Champions game. Line to bet on Napoli is -250, they will be playing at home at Stadium San Paolo, I expect them to remain undefeated.
Atletico Madrid vs. FC Rostov
Atletico is a big favorite with a money line of -300 despite being the away team. Atletico has won both its games in the group stage by 1 goal. Rostov fell to Bayern Munich 5-0 and then had a draw with Eindhoven, this next game is not expected to go very well for Rostov, despite having the home advantage they are facing a team that is in all aspects superior. Atletico to win.
The other four games to be played Wednesday Oct. 19 include: Bayern Munich vs. PSV Eindhoven, Paris S.G. vs. FC Basel, Celtic vs. Monchengladbach and Dynamo Kyiv vs. Benfica, make sure to log into your account right here at Ace Sportsbook and make your bets on the UEFA Champions League.