UEFA Women's Champions League Final 2016
May 25, 2016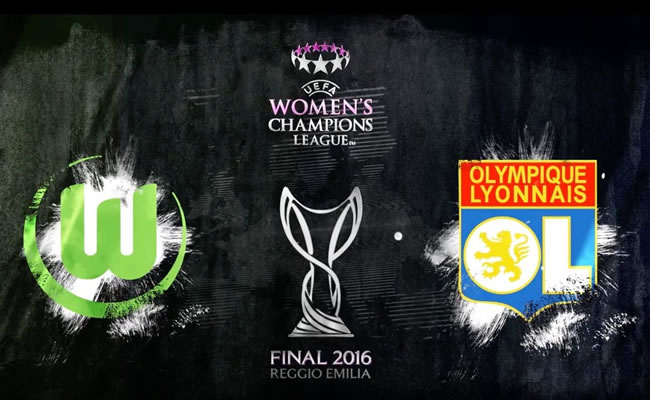 Women's leagues have been vastly under rated in the sports world throughout the years and women's soccer is no different. Suffering from lack of coverage by the media, under paid players and lack of support from the organizing committees, the sport has non the less grown and to an extent thrived by the sheer commitment of the female players and their coaches.
The quality of the sportsmanship and the talent displayed by female soccer players has left the sports industry with no choice but to pay attention, and slowly but steady the female soccer leagues are getting the recognition they deserve.
One of the Leagues that has attracted the attention of the media in recent years has been the UEFA Women's Champions League which will hold its final match of the season on May 26th, at Mapei Stadium – Città del Tricolore in Reggio Emilia, Italy.
Wolfsburg vs. Olympique Lyonnais
The arch-rivals of this League, Wolfsburg and Olympique Lyonnais will once again meet as they did back in 2013 when Wolfsburg in their league debut won 1-0. Each team has won the Champions League final twice before, so whoever wins this match will be the first to have three championship titles under their belts.
Wolfsburg has won the tittle each time they have reached the final of the Women's Champions League, if they win this time, they will become the first team to win three titles in four years. On the other hand, this will be the fifth final for Lyon, the most finals by a team for the exception of Frankfurt who has played in 6 finals.
Olympique Lyonnais is the favorite in this final, and with good reason; Lyon has two of the top goal scorers in the league in their ranks including the top goal scorer Ada Hegerberg from Norway, who has scored twelve goals this season and Eugénie Le Sommer who has scored 5 goals. In addition, their team also has four of the top assists players which include Camille Abily, Ada Hegerberg, Eugénie Le Sommer and Louisa Nécib, each of these players have been credited with four assists this season.
However, Lyon has suffered two great loses when Lara Dickenmann and Élise Bussaglia both joined Wolfsburg this season. Dickenmann had been an integral part of Lyon's team since 2009 and she helped her club win six League titles and two UEFA Women's Champions League title before leaving in the summer of 2015. Bussaglia was a more recent addition, she joined in 2015 and in a short period of time helped her team claim three league titles.
Having these two key players will benefit Wolfsburg as they can give valuable insight into how the team operates and where their weaknesses may lie. But in the end I believe this won't affect Lyon's ability to win their third title; both teams come into this final with a very similar record, each won 7 games, tied 1 and lost 1, however Lyon outscored their opponents by a much larger margin than Wolfsburg ever could and this ability to score is what will give them the clear advantage in this final.
Just one more suggestion, place all your bets at AceSportsbook.com, they have lines for everything and incredible customer service.