Will it be France or Germany?
July 5, 2016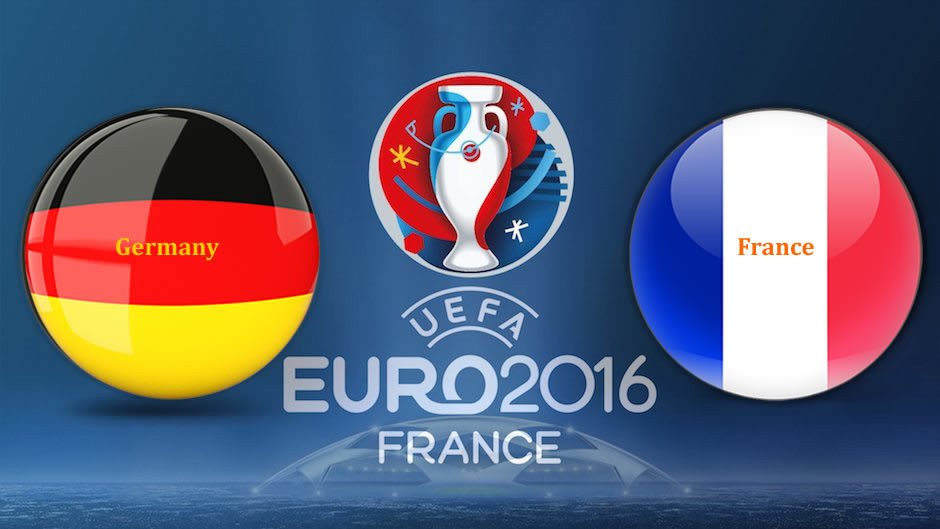 Portugal is now in the EURO Final and it all comes down to France vs. Germany these two teams will face off on Thursday, July 7. The winner of this game will meet Portugal on Sunday, July 10 for the EURO 2016 final game.
Portugal will have a tough final regardless of the result between France and Germany
Although the Portugal vs. Wales match was interesting to watch, all eyes have been set on the Germany vs. France game, the host team and the World Cup champion; many even go as far as stating that whichever team wins this game will win the EURO 2016, not even giving a shot to Portugal in the final. I don't necessarily agree with this statement, the EURO has been full of surprises, and even when Germany and France were two of the favorites to win since the beginning there's always room for the unexpected to happen; after all neither of these teams has had a great run, they've done OK but not great, Germany struggled against Italy in their last game, and France hasn't faced tough competition, which makes this actually a very even and competitive match.
When it comes to betting on Germany vs. France the majority of the sportsbooks have it even, while others give Germany a slight advantage, I am betting on France to beat Germany, if nothing else because I believe Löw will have some problems with his lineup being that Mats Hummels is suspended for this game, Mario Gomez is injured and has been ruled out, while captain Bastian Schweinsteiger and Sami Khedira are doubts due to fitness and injury respectively;  Löw has some talented players in the bench that he can go to but they haven't had much time in the field with the national team, so in my opinion this will weight in their performance and France being at home will capitalize on it.
If you want to bet on the EURO last semifinal game and the final, get your account funded and ready for action at AceSportsbook.com, make sure to go over the available props, for instance, the tournament's top goal scorer is yet to be defined since four out of the six leaders are still part of the competition, France's Antoine Griezman is at the lead with four goals and teammates Dimitri Payet and Olivier Giroud are right behind with three goals, Cristiano Ronaldo joined the group today scoring his third goal of the tournament against Wales and he still has one game to go.
Odds to bet on Germany vs. France:
Germany pk -110 vs France pk -120
For your reference the majority of the bets right now are on Germany and the over 2 … I like France, what's your pick? And are you going with Portugal or the winner of France / Germany for the final… lots of decision making, you still have time, bet it at Ace Sportsbook.