French Open 2016 is here, and with it, great matches and props to bet on
May 20, 2016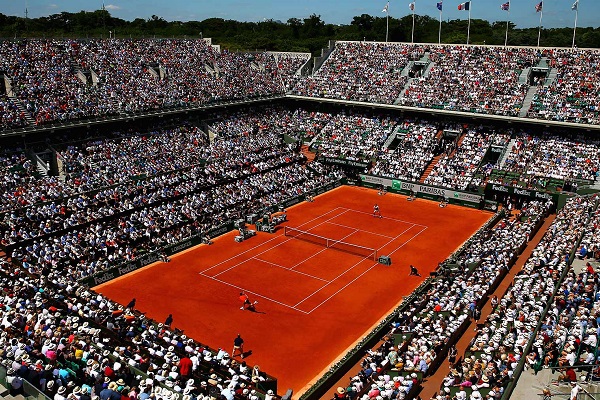 Tennis is such a wonderful sport, just in general, I don't think I've ever heard anyone saying they don't like tennis, and I am sure of course there's got to be a handful of anti-tennis people out there, but the majority of us can't resist a good tennis match; or betting on a good tennis match for that matter, and of course the French Open or more commonly referred to as Roland Garros is probably among our favorite tennis events of the year.
See, for me, when I think of the Roland Garros I think about Roger Federer, and this year the iconic player had to withdraw due to a back injury, which means Federer will miss a Grand Slam for the first time this century… I can't deny his absence upsets me. Sure, there is Nadal, and Djokovic and Murray and Wawrinka and they should make up for some exciting matches; but still… no Federer… anyway, for now and until I recover from the disappointment I will write about women's tennis… I figure there is usually more coverage of male tennis anyway, so here we go, for all the lovers of women's tennis, which is just as (if not more) beautiful to watch and exciting as male tennis.
Do you like betting on tennis?  Let's talk Women's Tennis!
This is your chance to get some free info so you can make your picks and bet on women's tennis. Serena Williams is the defending champion in this French Open 2016; she won the 2015 Roland Garros and lifted the Coupe Suzanne-Lenglen that year for the third time in her career.
Williams had a tough season this year, losing the US Open to Roberta Vinci and the Australian Open to Angelique Kerber; however, she came out victorious in Rome just last week,  and she is going after her 22 Grand Slam Title,  which would tie her with Steffi Graf's record for the most Grand Slam titles in the Open Era. Williams will open against Slovakian, ranked 76, Magdalena Rybarikova, who has not played a tour match since losing to Victoria Azarenka in the Indian Wells quarter finals back in March; she shouldn't present much of a problem to experienced Serena.
The real challenge for Serena will start at the quarter finals, if things go as expected she will possibly have to face former number one Victoria Azarenka, who this season has won the Brisbane, Indian Wells and Miami titles, however, a first-match defeat at Rome and a last-16 loss to qualifier Louisa Chirico the week before in Madrid puts her fitness/form into question.
Other strong favorites include:
Angelique Kerber, who as we said before won the Australian Open by beating Serena, she is ranked number 3.  Garbiñe Muguruza, ranked #4, she has had her ups and downs, she had a good run in Rome where she reached the semi-finals. Simona Halep who we expect to see in the quarterfinals against Agnieszka Radwanska; Halep is ranked number 6, however her performances earlier this year makes us question her preparation and form. Radwanska in the other hand, is ranked number 2 but doesn't have a good enough record at the French Open to be considered such a strong contestant, but we expect her to at least reach the quarterfinals; Roberta Vinci, who beat Williams at the US Open, is number 7 in the rankings but her performance in the French Open has never been good, clay is not her surface since she has only once made it past the third round.