Round 4 French Open – Djokovic vs. Roberto Bautista Agut Preview
May 31, 2016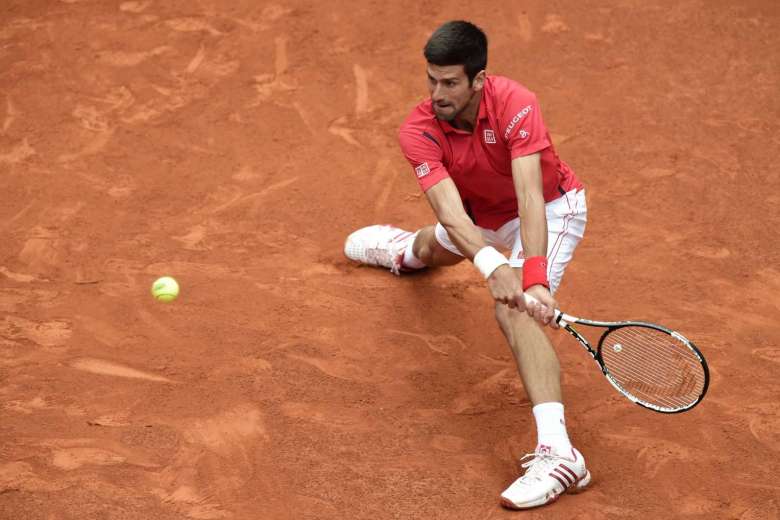 All games scheduled for Monday May 30th, have been postponed due to bad weather, and the organizers who claim the constant delays have not caused chaos in the tournaments schedule hope to be able to cram all games on Tuesday's schedule which will make for a very tight fit.
This means that the match between Novak Djokovic and Roberto Bautista Agut will be played tomorrow. This will be the first real challenge for Djokovic thus far, as he has sailed through the previous 3 matches with no problems. Bautista Agut currently ranked # 14, is a very solid and consistent player that frankly should perform better than he does. His one problem is he has trouble dismissing players who are ranked in the top 10.
This in my opinion is a lack of mental strength as he has the skill but much like Murray he is easily distracted and unfocused when under pressure. He seems intimidated by top ranked players and this has cost him dearly.
However, he has given Djokovic grief in the past although not on clay but rather on hard courts. Bautista Agut can be a very stubborn player so he most likely won't be going out in straight sets during this match. These 2 players last played each other at the Madrid Open where the Serb won in straight sets 6-2, 6-1.
The universe seems to have aligned in favor of Djokovic during this tournament as some of his toughest competitors are not there to obstruct his way. Federer and Monfils retired before the tournament started; Nadal withdrew after his second match due to an injury, Tsonga retired this past Saturday. On the other side of the bracket Wawrinka and Murray are not performing as one would expect. They are both alive and advancing but they have had a much more challenging road than Djokovic.
Tomorrow's match against Roberto Bautista Agut will be his most threatening game yet. The key to Novak's success is to out play Bautista mentally, if he can continue to set the standard of play he has imposed in all tournaments in the last few years, the mental fear will kill Bautista Agut and he will cave under the pressure.
If Djokovic is not careful and he gives Bautista a chance this will be a long match, in the end Djokovic should prevail but I predict he will win in 4 sets and not 3 straight ones.
To check the latest odds on the French Open, visit AceSportsbook.com and get in on all the action.