Three Shockingly Effective Yet Perfectly Legal Roulette Strategies
May 9, 2022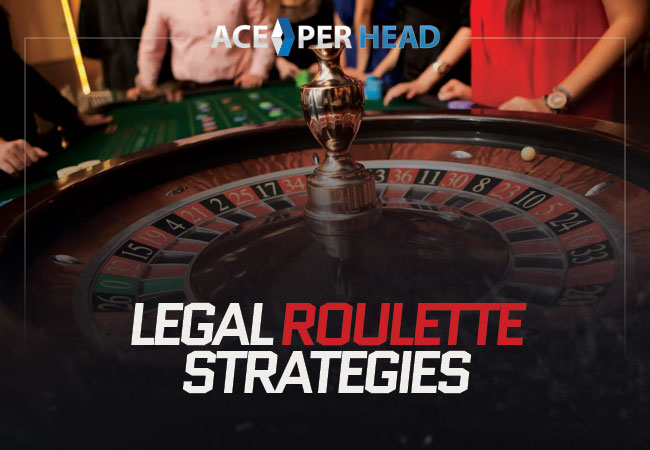 Roulette has been one of the longest-standing and widely enjoyed games in brick-and-mortar casinos. Players worldwide flock to casinos nearby to participate in the table game, comprising a small ball and a spinning wheel. However, the game has garnered even more popularity since being made available at most well-known online casino sites.
Thanks to the development of technologies, reliable live casino software providers like Ace Per Head offer a variety of features and high-end graphics for players looking to enjoy playing roulette online from their homes using a device with an internet connection.
As a pay-per-head casino software provider, we've come across many useful resources related to roulette when it comes to helping players improve betting techniques. Although much of the game is luck, there are a few strategies that could help increase the payout when playing roulette. Whether you're a player on the hunt for ways to effectively boost your bankroll or a bookmaker trying to figure out how some strategies play out in the world of roulette, learning about these strategies will help you achieve your goals in the longer run.
The Martingale Strategy
This incredibly popular online roulette strategy is based on a relatively simple concept — players increase their bets after each loss. Even if they're on a losing streak, they eventually score a win, significant enough to break even or get their lost money back, allowing them to start wagering the initial amount again.
The most effective way to utilize the Martingale strategy is to only wager on even-money outside bets, Black, Red, 19-26, 1-18, Odd, and Even. Most outside roulette bets have nearly a 50% chance of winning. However, the payout offered is the lowest of all, 1-1, which means players would win the same amount of money they bet for the spin. While the Martingale system is quite simple and logical, most seasoned punters are not fond of it. They find it rather risky because they could lose a huge amount of money using the system.
The D'Alembert Strategy
This strategy is a great option for players who aren't yet apt with doubling bets. It offers a relatively lower risk of losing significant money compared to other options. The D'Alembert strategy involves increasing chances by one rather than two on even-money areas of the table. More specifically, players increase the opportunity by one after a loss and multiply it by one after winning. One of the biggest benefits of the D'Alembert strategy is that it helps keep a handle on players' streaks, at least in the short term.
The Fibonacci Strategy
Punters fond of the game deem this one of the safest progressive roulette strategies. It's a system based on the famous Fibonacci numbers—a sequence of numbers that are the sum of two numbers preceding it. Players relying on the Fibonacci strategy need to implement it on an even number of bets.
Such wagers have over a 50% chance of winning every time. Players start with a minimum bet and are required to wait for their first win before moving on to the next sequence number. Once they win, they increase it by one. If a player scores another win, they'd raise the stake by two, and so on. However, if they lost a hand, they'd start over at the minimum wager and go from there.
Implementing Roulette Strategies at Online Casinos
While roulette strategies don't guarantee a win on every hand, they might help players win more money. The golden rule is to combine your knowledge and experience with these strategies to make the most out of your favorite game.
If you've had enough experience playing roulette and want to start a bookmaking service, we offer an extensive range of PPH services to get you started on the right foot. Let players handle the roulette strategies as experts at Ace Per Head develop robust strategies to help your online casino, racebook, or sportsbook reach new heights.
Bookie agent sites can rely on us for a range of services, including bitcoin casino software, horse racing gambling software, sportsbook software, and a dedicated call center to handle player questions, wagers, and more. Our pay-per-head packages also include the development of a robust website and reporting and tracking of players' balances and activities to help your business thrive. Don't lose control by joining the wrong pay-per-head service—enjoy complete control over the limitations, rules, and lines you want. Connect with us to discuss your needs, and we'll make it happen within your budget!