What Baseball Betting Software Gives You
January 17, 2023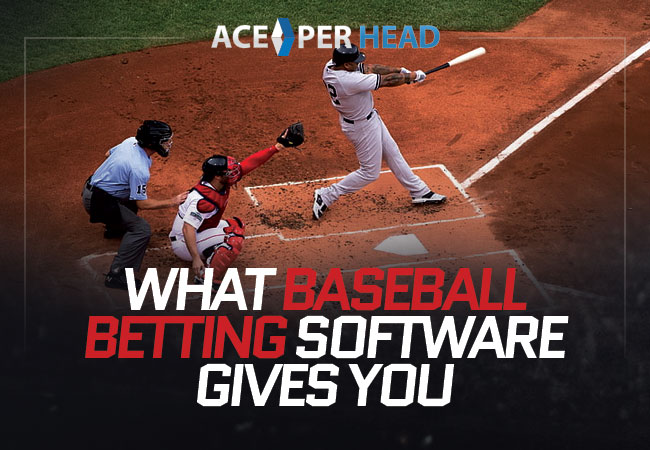 Information is the key to winning baseball betting. Baseball betting sites offer data-collecting software to illustrate the most pertinent trends.
1. Real-Time Numbers
The best gamblers know you have to find value. Finding value means searching every sportsbook for a line discrepancy.
With baseball betting software, you have dozens of sportsbooks at your fingertips.
2. Public Betting Trends
Betting against the public, called contrarian betting, is a successful baseball betting strategy. It's a simple strategy. You watch where the public bets, then you bet against them.
To do it, you need accurate public betting information. Baseball betting software tracks public betting information in real time.
3. Sharp Money Trends
Playing like the sharps means winning like the sharps. Most sharp bettors don't advertise their picks, especially on baseball. Baseball betting software analyzes betting sides for you.
Find the sides with the highest money combined with the lowest ticket amounts to find where the sharps are.
4. Performance Prediction
Performance predictions collect all the variables of baseball and use probability metrics to prognosticate how a team will perform. This data includes the righty/lefty matchups, ballpark layout, and weather.
5. Program Your Own Data Collection
Do you want to know how the Pittsburgh Pirates perform on Thursday getaway days when the temperature is below 75°F? Or how Josh Bell hits left-handed relievers who throw above 95 MPH?
You can program your baseball sportsbook betting software to collect specific data points. Once you have a large enough sample size, you can use it to make sharper bets.
6. Analyze Futures
Futures bets are a profitable market for bettors.
A baseball betting tool will analyze the long-term probabilities of every depth chart. It will also handicap every scheduled game.
Doing this will give you an accurate predicted record. Find the value and pick pennant winners.
7. In-Game Advantage
MLB gambling software online gives you the option to make in-game bets. These are a great way to catch the book napping on important metrics.
You see a starting pitcher walking lead-off hitters and you know they're about to get tagged. The book's in-game numbers don't reflect it yet. Your eye gives you an advantage.
Baseball betting tools give you an even bigger in-game advantage. There are collected data analyses for every hitter vs. every pitcher. You can lay profitable bets on an at-bat basis and rake cash.
8. Props
Baseball data make props more profitable. Sportsbooks with the tightest lines still have weak spots. Most professional gamblers will tell you those weaknesses are in the props markets.
You have to do a lot of work to feel confident a particular hitter will have x amount of hits in a specific game. The same goes for a pitcher's strikeout total.
Baseball betting software does this work for you? The instant data analysis gives you the edge you need to exploit prop market weaknesses.
9. Parlay/Round Robin Optimization
Novice gamblers are often advised to stay away from parlays and other complicated bets. Why? Because they're so hard to hit.
It's easy for a non-serious gambler to see those big odds and lay action hoping for a big score. The sportsbooks know how enticing it is, too. They wouldn't offer them if they didn't make money.
Data analysis from baseball betting software helps you hit your parlays and round robins more consistently. Use these tools to win big.
Make Money with Ace Per Head as a Bookie: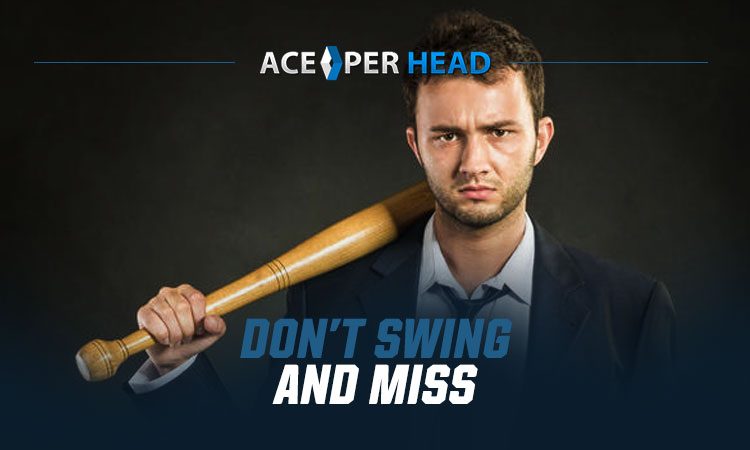 Bookmaking has long been a profitable business, but with the advent of online sports betting, it has become even more so. One of the key players in this industry is AcePerHead.com, a company that provides bookies with the tools they need to run their businesses online. In this article, we will discuss how bookies can use AcePerHead.com to make money and grow their businesses.
First, it's important to understand how bookmaking works. A bookie sets odds on a given event and then takes bets from customers. The bookie's goal is to make a profit by balancing the amount of money bet on each outcome. For example, if the bookie sets odds of +100 on a football game and takes bets of $100 on both teams, they will make a profit of $100 if either team wins. This is known as the "vigorish" or "juice," and it is the bookie's main source of income.
AcePerHead.com allows bookies to take bets online, which greatly expands their customer base and eliminates many of the costs associated with traditional bookmaking. The company provides bookies with a customized website and a betting platform that is easy to use for both the bookie and the customer. This allows bookies to focus on growing their business and attracting new customers, rather than worrying about the technical aspects of online betting.
Sharpest Betting Lines/Odds
In addition, AcePerHead.com offers a wide range of features that bookies can use to increase their profits. For example, bookies can set their own odds and lines, which gives them more control over their profits. They can also offer different types of bets, such as parlays and teasers, which can be more profitable than traditional straight bets. Additionally, AcePerHead.com provides bookies with real-time reporting and analytics, which allows them to track their profits and losses, and make informed decisions about their business.
Payments
One of the biggest advantages of using AcePerHead.com is the ability to accept payments from customers in a variety of ways. The company provides bookies with a number of different payment options, including credit cards, e-checks, and Bitcoin. This allows bookies to easily accept bets from customers all over the world and eliminates many of the problems associated with traditional bookmaking, such as collecting payment and cashing out bets.
Another great feature of AcePerHead.com is its customer support. The company offers bookies 24/7 support and assistance with any issues they may encounter. They also offer training and marketing materials that can help bookies grow their businesses.
Conclusion
AcePerHead.com is a powerful tool that bookies can use to make money and grow their businesses. With its easy-to-use platform, a wide range of features, and excellent customer support, it is the perfect solution for anyone looking to enter the world of online sports betting. If you are interested in becoming a bookie agent, or if you are a current bookie looking to expand your business, we encourage you to visit AcePerHead.com and see for yourself what they can offer.