What Is Pay Per Head Service?
April 3, 2022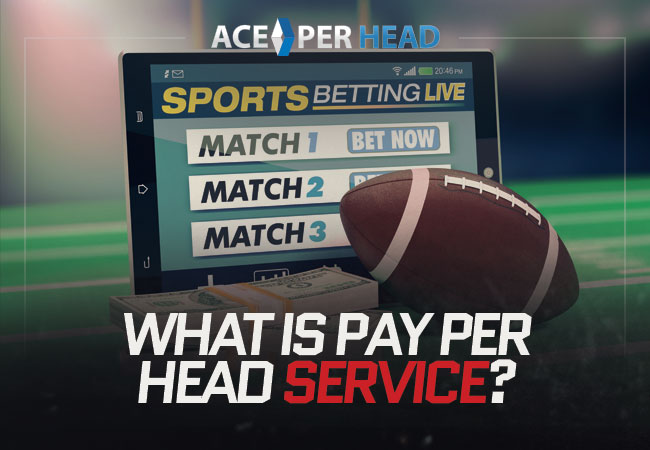 Did you know that the average business costs around $3000 to start? Because this is such a high figure for a startup, it's important that you reduce your costs as much as possible. This is especially true for budding bookie businesses since they take a couple of months to become profitable.
A pay-per-head sportsbook is a great way to save on startup costs and began signing on bettors ASAP. But what is pay per head service, exactly? Read on to answer this question and to learn why these platforms are a lucrative investment.
Payment Methods for Bookie Software: The Basics
Typically, there are two kinds of payment methods for online sportsbook solutions. The first, one-time flat-fee software, is almost completely obsolete. You only need to pay for the platform once, but you also get no help in managing it.
This means that you're going to have an unappealing, out-of-date sportsbook within a year. You're going to need to invest in a completely new platform fairly quickly if you want to keep up with the competition. This doesn't just mean that your unappealing site will always look like it's undergoing maintenance- it also will waste a lot of cash in the long run.
Flat-fee subscription plans are slightly better. You pay a pre-set sum of money each month to access a fully-managed online sportsbook service. You'll get automatic updates and some level of customer support while growing your business.
Unfortunately, a flat fee means that you're going to be putting out more money than you're making sometimes. While a $500 fee might be worth it around the Super Bowl when you're working with 100+ bettors, it's a huge unnecessary payment during the off-season. You'll need to save up for these payments and lose money when you don't have a lot of players.
Pay per head sportsbook services recognize these pain points and work to resolve the financial issues that they come with.
What Is Pay Per Head Service?
A pay per head (PPH) sportsbook is scalable and flexible. You pay a small sum of money for each bettor that you're actively working with at the time of payment. That's why PPH platforms are also sometimes referred to as 'price per player' sportsbooks.
For example, let's say that you have 200 bettors during the World Cup or a similarly large sporting event. You're going to be paying about $10 per player monthly, so that's $2000 for the month. This may sound like a lot, but it's a really small percentage of your earnings- players commonly place bets of around $100, so you'll have made about $20,000.
However, a $2000 fee is an unreasonable payment during the off-season when you may have only 20 players. It would be ridiculous to pay that same amount. PPH platforms understand this and will only charge $200 during this month.
This makes your business far more scalable and flexible than a flat-fee subscription would allow. You always will be turning a profit, which means that your sportsbook will always be lucrative. You'll have more money to spend, save, and reinvest into your online bookie service so that you can improve on its design.
Ace Per Head, the top sportsbook provider on the web, helps you to design a custom website either from a template or from scratch. All available templates are made specifically for new bookmakers with industry-specific features. However, since our aim is to turn your precise vision into a reality, we're also happy to help you design a fully-custom website that meets your specifications.
Do Pay Per Head Agents Make a Lot of Money?
At this point, you may wonder: is running a sportsbook worth it? Will you make more than the monthly fee that you're paying to a provider?
The answer to these questions is a resounding "yes."
A small bookie with only about 100 regular bettors can still make a decent living. You can get $35,000-40,000pretty easily when you run a reputable online sportsbook. This is probably what your salary is going to look like for the first year prior to greater expansion.
However, the greatest appeal of a small sportsbook is that you get the chance to grow and expand. As you sign on more players and find your footing in the industry, you'll have more chances to make your mark. After a couple of years, you could make anywhere between $50,000-$100,000 per week.
That amounts to about a $5 million salary per year! Plus, there are many opportunities for global expansion since sports are popular worldwide. You'll be able to get in with new markets regardless of how much you expand initially.
The possibilities are limitless!
Choosing the Right PPH Online Betting Software
While almost all PPH solutions are better than those with other payment methods, that doesn't mean that all solutions are made equal. Some PPH providers will get you set up with your website and throw you in the deep end of the pool. You'll need to learn to swim by fending for yourself.
But how can you find a pay per head bookie software that best meets your needs?
First, think about what your goals are as a new agent. Set both short-term and long-term objectives for how much you want to make at certain times and how many players you want to sign on. Make sure that they're quantifiable and be specific.
After Setting Objectives…
You can then begin to browse the available online options. Take a look at the features that each sportsbook provider offers. Think about whether or not they have the features that matter most to you and whether or not they will actually meet your needs.
Some features to look for include:
A completely customizable website
Automatic updates
Upgrades whenever you need them
Integration with sports-tracking software
Customer service hotlines
Secure communication with players
Simple, easy-to-navigate interface
Alerts when players place bets
Real-time wager alerts
Reminders about payment and payout
Full control over bets, players, and limits
Once you narrow down your options, take a look at online reviews of the sportsbooks you're considering. Check to see which have the most experience and the best reputation. You want to invest in a service that has been proven to work for other agents.
You also may want to reach out to some of these other sportsbook agents to ask what they like about their current PPH software. This can give you a better feel for what to expect.
Ace Per Head won't leave you to figure out the ins and outs of a new bookie business alone. We hold your hand every step of the way because our experts understand exactly how difficult becoming a new sportsbook agent is.
Are PPH Services Secure?
When you work with Ace Per Head, you also gain access to top-notch security features. We encrypt all of our agent platforms as well as your player's accounts. Your sportsbook will always come equipped with the most recent security systems including firewalls and multi-factor authentication.
In the unlikely event of a breach, we work hard to ensure that your information also remains off the network. We assign all agent and player accounts a random numeric code when they first start their PPH experience. You use this code whenever talking to us (and your players use this code whenever interacting with you).
This keeps all names and personally-identifying information offline. There will be nothing important for cybercriminals to steal.
We also work to protect your financial information. We highly encourage you to pay us in untraceable Bitcoin because it doesn't link to your bank account or identifiable eWallets. We also encourage you to primarily accept Bitcoin bets from your players and give them their winnings in cryptocurrency.
This will keep all financial data offline and protected from hackers. It also is simply a good way to afford both yourself and your valued bettors peace of mind.
Invest in the Top PPH Services Today
So, what is pay per head service?
On the most basic level, it's a simple payment method to make your betting services more flexible and scalable. But PPH is so much more than that in practice- it's a way to become a reputable, reliable, and well-known service in the world of bookmaking.
Ace Per Head is committed to providing you with an appealing and lucrative sportsbook solution to meet your daily bookie needs. That's why we look forward to talking to you and coming up with a battle plan to launch the sportsbook of your dreams. Schedule a demo to see our solutions in action and to get a better feel for what you would get when working with us.