Glamour on Wheels: The Grand Prix of Monaco
May 25, 2016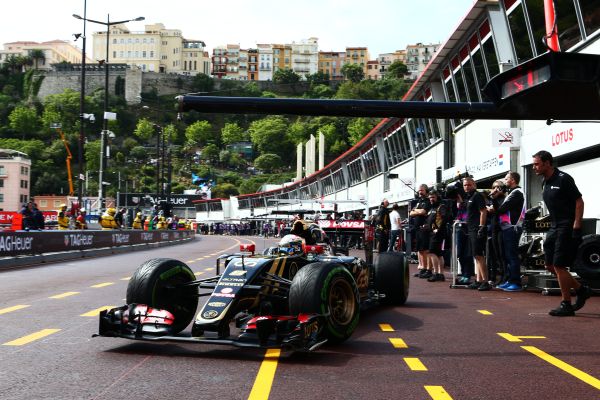 The first thing that comes to mind when one thinks of Monaco is glamour, everything there is expensive, prestigious and classy, from its renowned grand casinos, the beautiful Riviera with its marinas down to the Formula 1 Grand Prix of Monaco.
The Grand Prix of Monaco is part of the Triple Crown in Motor sports along with the Indi 500 and Le Mans 24 hour. The Grand Prix is a unique race; its circuit is infamously dangerous including Formula 1's tightest corner, turn 6 of the circuit known as Hairpin, drivers need to slow down to 50 km/h and apply maximum steering lock in order to take it. It is also the only Grand Prix race that does not adhere to the FIA's mandated 305 km race distance.
The Monaco Grand Prix circuit is only 3.337 km long and the race consists of 78 laps for a total distance of 260.286 km. Considering the challenges of the course it is understandable that the Federation Internationale de L'Automobile would make allowances for it to be a shorter race.
This year Mercedes is once again favorite to win the race. Driver Nico Rosberg has won the last 3 Monaco events for Mercedes; Rosberg is the current leader of the 2016 Formula One season by 39 points after the Spanish Grand Prix. Yet his team mate Lewis Hamilton is the one who is favorite to win the race.
Other teams to look out for include Red Bull and Daniel Ricciardo who holds the best lap time at 1.18.063, record set in last year's race. Ricciardo has the advantage that he lives in Monaco, so not only is he very familiar with the course he also gets to go home and sleep in his own bed after practice. I know it may seem like a very trivial thing, but never underestimate the importance that sleeping in your own bed represents for Formula 1 drivers who have a lot of pressure and stress during a race.
Ferrari is banking on its ability to stop their Monaco Grand Prix drought of 14 years, the last time they won this race was back in 2001 when Michael Schumacher led them to victory. Ferrari is currently in second place in the Formula One constructors table so they are clearly a team to watch out for, however none of their drivers are favorites in this race and in my opinion it is unlikely they will win this year either.
Because of the narrowness of the circuit which makes it almost impossible to overtake anyone; the results of the qualifying race are paramount in winning this race. So who will lead and most likely win the race may actually be decided on Saturday during qualifying rather than Sunday when the actual race takes place.
The way I see it, Mercedes will once again take the prestigious trophy home leaving Ferrari and Red Bull crying on the side lines. And I will have to stick with Nico Rosberg over Lewis Hamilton to take the podium.
Visit AceSporstbook.com and get the best odds to bet on The Monaco Grand Prix, bet big, win big and perhaps next time you get to witness it live.