Monday Night Basketball: Picks – Feb 22, 2021
February 21, 2021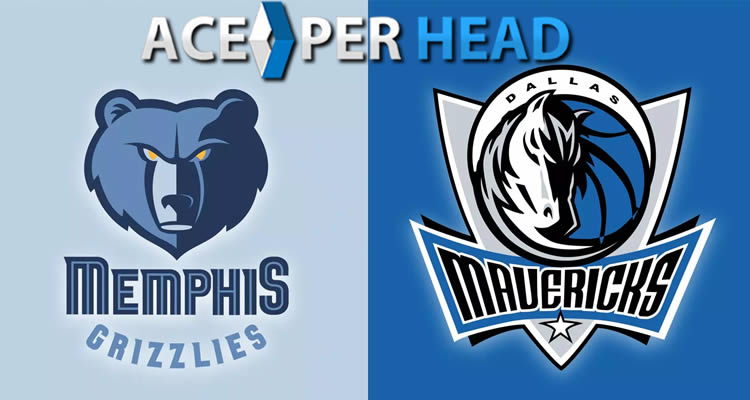 Dallas Mavericks host Memphis Grizzlies
8:30 p.m. @ American Airlines Center
The Memphis Grizzlies head to Texas to tip-off against Mark Cuban's Dallas Mavericks for a Monday night exhibition match. This is the first matchup as a road trip for The Memphis Grizzlies after having four straight games at home. The Grizzlies are currently playing with an even record of thirteen and thirteen, but more recently they have suffered a loss in their game against The Phoenix Suns losing by over thirty points. Recently this Memphis team has been handicapped due to having Grayson Allen, Brandon Clarke, and Kyle Anderson out. They might still remain questionable, but fans are hopeful that Anderson and Allen will be ready to go come game time. The best player for The Memphis Grizzlies has to be Ja Morant and he's been leading this team in every game. Morant is pretty much carrying them on his back; this young player is going to have a bright future in The NBA. He's always putting up big numbers for this Grizzlies team, he is averaging nineteen PPG, with eight assists and 3 rebounds per game. As always, Jonas Valanciunas is always a major role player for Memphis, without him they would be greatly affected. Stats-wise as he is averaging sixteen points, eleven rebounds, and two assists per contest. The Memphis Grizzlies are awesome at ball movement and lead the league in assists per game with 27.8. Then on defense, they are very persistent and relentless which is good because they don't want to give up and they shouldn't because they are a very young and energetic team. They play a strong man defense and average ten steals a game from their opponents.
This Memphis team is deadly and even though their record may not speak much for them, they are a hot team and definitely have a bright future this season, if they collect the pieces from their recent loss and come out ready to ball on The Mavericks. The Dallas Mavericks are going into this contest with a current record of thirteen and fifteen. After having two games postponed due to health protocols and coming off a loss before those games, The Mavs are looking to start marking up the win column as they are about to go into a two-game homestand hoping to improve on their home record and make it .500 overall. The All-star for The Mavericks is Luka Doncic, who never disappoints and always puts on a dominant performance. Doncic puts up an average of twenty-nine points, nine assists, nine rebounds, and one steal. Then another key player for This Dallas team has to be the big man Kristaps Porzingis who has been excelling for Dallas with twenty points, eight rebounds, four assists, and two blocks. Then their secret weapon is Tim Hardaway Jr. who is always going hard in the paint. In his last appearance, he put up seventeen points and shot thirty-nine percent from beyond the arc. On a negative note, The Mavericks shot fifth-worst in the league from the three-point range, but in spite of that, they managed to have the third-fewest turnovers in the league which is huge because you can win this game if you can't possess the ball.
Going into this contest The Dallas Mavericks open the game as 4.5 point favorites, and at www.AcePerHead.com our pick is going to be to take Dallas to win this NBA game against the spread. With the best NBA Basketball lines in the business, Ace Per Head is your one-stop-shop for everything on betting hoops.
Dallas Mavericks: PS/Total: -5.5-110
Memphis Grizzlies: PS/Total: 5.5-110
Washington Wizards vs Los Angeles Lakers
10:00 p.m @ Staples Center
The Washington Wizards continue their West Coast road trip as they prepare to face off against The Los Angeles Lakers at their home arena The Staples Center in Downtown LA. Going into this matchup, the reigning champions, The Los Angeles are listed as the seven-point favorites. The Lakers are currently playing at a stellar record of twenty-two and nine are coasting through this season as they are on a quest for their second ring in a row. But right now, they are just trying to adjust to being handicapped without Anthony Davis and it's been interesting for them. Going into this matchup The Lakers lost three of their last four contests going into Monday night's game. Recently though they have been playing in a rare form being held to only ninety-nine points in those losses. It's pretty brutal to see a great team go through this because they are some of the worst stats in The National Basketball League this week. It's also starting to become clear that AD and LeBron are really the offensive backbones of this Lakers team.
LeBron is being LeBron as usual, trying to carry this team, but even though he is the best player in the league possibly all time, it's still not enough to win every game. They are doing alright defensively but they need people to step up and start to make an offensive presence to take Anthony Davis' place in his absence. Kyle Kuzma and Caruso are the only ones who can really find their groove. The Lake Show took another huge hit when Dennis Schroder got placed on the COVID list- making him ineligible for play. That is brutal because Schroder is a youthful, energetic, and explosive playmaker out of the game for The Lakers, and it's unknown when he's coming back. It's very possible they might add some last-minute additional support by the trade deadline but who knows. The Washington Wizards are currently playing with a record of ten and seventeen, so we have one of the worst records going up against one of the best teams. They have been very disappointing to watch all season long but recently they've been killing it and they're going to need all the good momentum they can get going into this one.
The Washington Wizards are in the middle of a four-game win streak beating strong teams from this season such as The Trail Blazers, Rockets, and Nuggets. It's clear to see that COVID Protocols took a toll on The Wizards earlier in the season, but now that they are healthy, things are looking up for them. Russell Westbrook is also back to his old self which is huge for this team because he is MVP caliber, and The Wizards could use him now more than ever. Westbrook tallied a triple-double Saturday night draining eleven buckets from the field. On top of having Westbrook, they have him paired with Bradley Beal who is just a natural-born hustler and is loyal to The Wizards brand and just wants to see them win. Beal has been wheeling and dealing for this team every night and Beal along with the rest of The Wizards are ready to get a piece of The Lakers and show them what Washington is made of. Both of these teams are strong but are going in different directions and dealing with sudden issues while recovering from past ones. The last time these teams met back in November, Los Angeles dominated Washington by twenty-plus points.
At www.AcePerHead.com our pick for this Monday Night Matchup is going to The Los Angeles Lakers. They are one of the most dominant teams in the Western Conference and this game could be a turning point for them. Remember that booking The NBA is an art form, and with our beautifully crafted lines, no one can help you make a better masterpiece than the experts at Ace Per Head.
Washington Wizards: PS/Total: 6.5-110 Total O/U: 226-110
Los Angeles Lakers: PS/Total:-6.5-110    Total O/U: 226-110