NBA Second Round Coming Up
May 8, 2016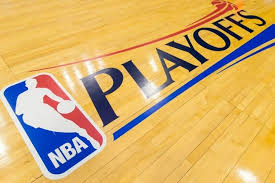 Basketball is a traditional sport, one that not only brings up rivalries and excitement but also one that attracts bettors all over the world. Right now the NBA playoffs are underway and this means a lot of exciting games. This is a great week to bet on NBA, the schedule shows: Atlanta Hawks vs. Cleveland Cavaliers, Oklahoma City Thunder vs. San Antonio Spurs, Miami Heat vs. Toronto Raptors and Portland Trailblazers vs. Golden State Warriors.
Cleveland, San Antonio, Toronto and Golden State are currently favorites; the Toronto Raptors did a great job beating the Pacers this past Sunday and will now have to face the Miami Heat in a close game that is generating high expectations.
The Cavaliers are having a good moment right now and Hawks will have to be very careful and keep their defense tight against #LebronJames and #KyrieIrving.  When it comes to Oklahoma and Spurs game, betting on San Antonio certainly seems like the right call, Oklahoma has a lot to prove against a team that just in general is better than theirs. Trailblazers vs. Warriors is probably the most competitive match up, even though Warriors are certainly missing #StephenCurry,  who is currently out because of an injury, they have managed to stay strong and have been playing well and showing good results, they beat Portland in their first game and will likely pull it off again.
Whichever your favorite team is, and whether you like betting on the game, the half times, or you rather bet NBA props, if you like gambling visit AceSportsbook.com where besides betting the games and props you can also enjoy live betting on NBA. 
Ace Sportsbook not only offers attractive odds to bet on NBA which you can check out right here , it also has great bonuses, loyalty program and the special NO JUICE on the entire NBA Board every Thursday.
There is no reason why you can't make some extra money this week, if you have been following the season you know clearly which teams are strong and likely to win, so it's all a matter of getting the best odds, we've already told you where to get them, so you are all set up, bet on NBA today, register with AceSportsbook.com.