Utah Jazz vs The Orlando Magic
February 27, 2021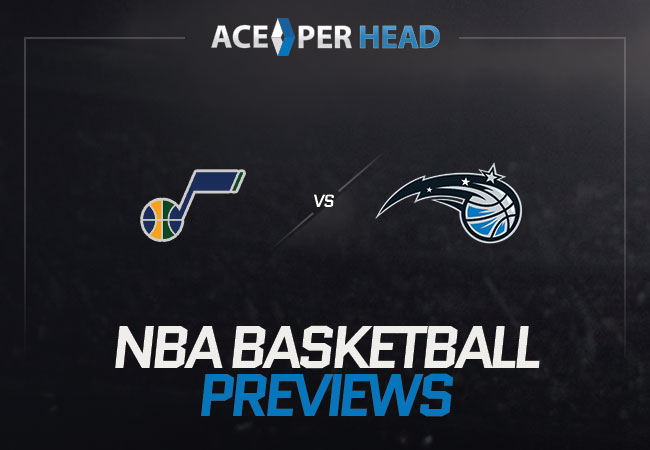 The Orlando Magic host the best team in basketball, the Utah Jazz, for an exhibition.
The Orlando Magic are playing with a dreadful record of thirteen and twenty and have continued to struggle with remaining consistent, as a program, and win games as they ruined a perfect win streak by recently locking in back-to-back losses on their schedule. The Orlando magic was beaten by the Brooklyn Nets by thirty-seven points, and the Nets had a field day with them. As per usual Nikola Vucevic led this Orlando team with twenty-eight points, twelve rebounds for a double-double, and tacked on two assists. Jame Ennis came in clutch and put up fifteen points, three rebounds, and generated one steal. Then, key role players Michael Carter-Williams and Dwayne Bacon put up eleven points each. Unfortunately, the Magic have to play without Cole Anthony, Ennis, and All-Star Aaron Gordon. The Best Features of Sports Betting Platform.
The Utah Jazz team is going into this matchup as the favorite and has been dominating the West and overall the National Basketball Association with a current record of twenty-six wins and seven losses. Frankly, they have been the hottest team and plan to stay that way. However, recently, they have been playing a little shaky and need to get their act together if they want to win a championship. In their most recent game, they lost to the Miami Heat 124-116. Bojan Bogdanovic was a key player in this game with seventeen points and two rebounds, while Donovan Mitchell led them with thirty points, six rebounds, three assists, and three steals. Rudy Gobert is always killing it for this team, as he registered a double-double with fifteen points, twelve rebounds, one assist, one steal, and two blocks. Ever since Mike Conley returned, he's been dominating and this time he put up fourteen points, seven assists, and a matching two rebound and two steals. Lastly, Jordan Clarkson and Joe Ingles delivered thirteen points and two rebounds. This Utah Jazz team is playing at full strength and is ready to play and keep their successful season on course. This Saturday night game is the first time these two teams are meeting for the season, and they will meet a second time in the future. Last season, the Utah Jazz swept the two-game series with the Orlando Magic, let's see who will win the series this year, will it be the favorites? The more dominant championship-caliber, Utah jazz, or the underdogs who have been feeling hot, the Orlando Magic. Sports Betting Software and Tips For Newbies.
At Ace Per Head our pick to win this game against the spread is the Utah Jazz. At www.AcePerHead.com the world of sports betting and the best lines in the business are at your fingertips, you can access our pay per head software on mobile devices and play with confidence, and increase your profits.
Utah Jazz:
PS/Total: -10.5-110
Total O/U:221.5-110
Orlando Magic:
PS/Total: 10.5-110
Total O/U: 221.5-110