Betting on Golf Tips
May 15, 2022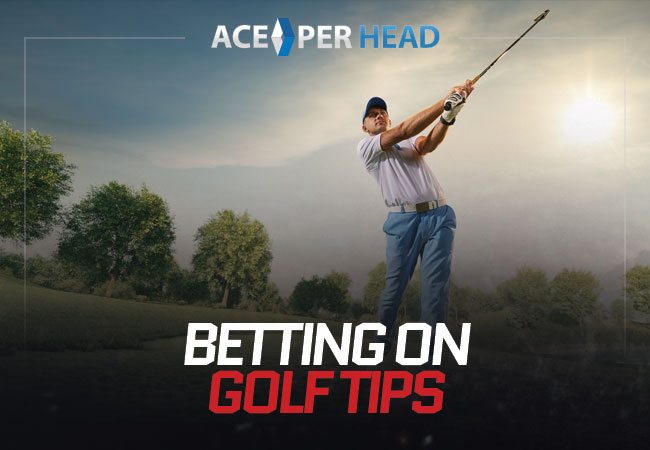 Betting on the outcome of sporting events has been around for a long time. Even if you don't win, there's always the prospect of generating a lot of money. You can place bets through gambling sites, betting establishments, and online. When it comes to betting on sports, the most popular bets are on football, NBA games, rugby, and tennis.
However, more and more bookmakers have started to offer golf betting. While golf betting used to be a minor activity that wasn't widely covered by online bookmakers, the sport has now grown to be among the most widely gambled on around the world. A rookie gambler may find it difficult to keep up with all of the new information that has sprung up as golf betting has gotten more popular.
The good news for you is that we're here for you. We've compiled a list of the most important considerations for golf betting, and we've included them in this guide. Using this knowledge will make it easier for you to place a wager on golf and boost your odds of winning. Let's get down to business.
1. Know Your Golf Courses Well
This does not necessitate that you have a particular affinity for golf. Forget about going through and memorizing the structure of the golf course to have a feel for where everything is. To play well, you must be familiar with the course's topography and the surrounding area. It's easy to find out this information by doing a Google search. If you're not acquainted with these golf courses, you may not be able to win your bets as well as you should.
Poaannua surfaces, for instance, are common at numerous West Coast Swing golf courses. They can be rough in the late afternoon, and players from the Southeast could have trouble adjusting. On the other hand, some golfers thrive when playing on such surfaces. Before making a wager, make sure you are familiar with your golfer's game and the kind of surfaces they prefer to play on.
2. Take the Weather Predictions into Consideration
Weather predictions aren't always accurate, but they're usually close. In other words, once you've been acquainted with the layout of the course and the nature of the grass, you should check the week's forecast. Playability is affected by weather conditions like temperature, breeze, and precipitation. Players may have to wear additional layers of clothes when it's cold outside, decreasing the player's swinging abilities.
Bookies rarely take the weather into account when establishing their odds. As a result, if you believe the conditions in the evening will be beneficial, you can submit the wager in the morning while the odds are relatively favorable before they change in the afternoon.
3. Look into All the Betting Options
While betting, there is no need to rush. Ensure that you take your time when evaluating the various betting possibilities and select the one that best matches your needs. In a competition, the earliest market is frequently the ultimate victor. While this choice is the most prominent, it may be the most difficult to make a lot of money.
Keep your eyes out for other chances and seize them. Instead of predicting the overall winner of the tournament, you may wager on a golfer's final place, claiming, for example, that they would end in the bottom five.
4. Thorough Research is Important
Even if you have a favorite golfer, you can't merely bet on them. Before a tournament starts, it is crucial to keep an eye on how other players are doing to get an idea of how well you may expect them to perform. As a result, possessing this knowledge before the competition boosts your chances of selecting the correct players and placing winning bets.
5. Be Responsible
There will always be golf events, and it is impossible to consistently make the right bet while putting in your wager. There's no safe bet. As a result, you should expect a financial setback from time to time. Because of this, you should wager cautiously. Bet only what you can bear to lose, and be aware of your financial constraints when playing. Celebration and acceptance are the two most important aspects of winning and losing in any sport.
Even though betting on golf is relatively new compared to other sports, it brings in a lot of money for sportsbook platforms and bookies. That's why sportsbook businesses that don't offer golf betting should definitely consider it, as it can help them earn a huge amount of money.
If you or someone you know is a bookie or runs a sportsbook and wants to improve their gambling business by adding golf betting, Ace Per Head is your best option for it. We are among the best providers of pay-per-head services and betting software for bookies.
Whether someone wants us to create a sportsbook, needs an online bookie software, or a Bitcoin casino software, we can do it all. Get in touch with us, and we'll help you get started with golf betting on your sportsbook.