Bookies Make Money
January 11, 2023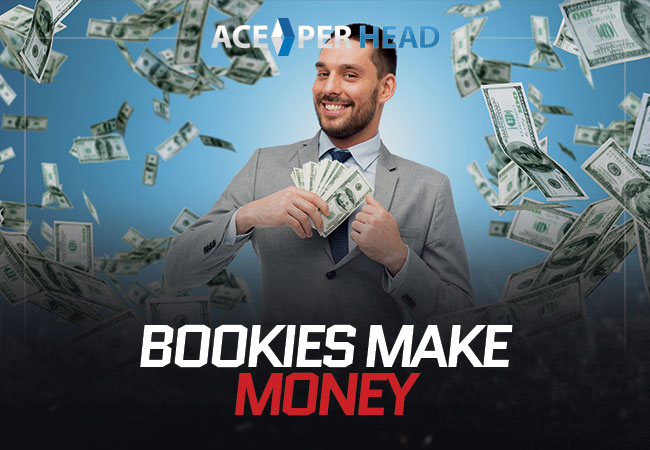 A bookie is a person or business that accepts and pays off bets on the outcome of sporting events or other competitions. Bookies typically set their own odds on the events, and customers place bets with them rather than with a legal and regulated sportsbook.
Bookmaking is illegal in some countries but not in others and it depends on the laws of the area, also it has a black market status in some places. Bookies will often use their own money to pay out winning bets, and they may also collect debts from customers who lose. They may take a commission or "vigorish" on the bets they handle, which is a percentage of the total amount wagered.
Bookmaking has been around for centuries and it has evolved with technology, now it is possible to find bookies online, but it still requires being careful with frauds.
In addition to setting their own odds and accepting bets, bookies may also offer other services such as credit or lines of credit to customers. They may also provide their customers with information about the odds and betting lines for different events and may offer advice on how to place bets. Some bookies may also be involved in other illegal activities such as loan sharking or money laundering.
Bookmaking is often associated with organized crime and illegal gambling operations. Bookies can operate locally or internationally, also in some places are allowed under specific licenses, but in general, it operates outside of the legal framework.
Bookies also use methods like offshore operations and cryptocurrency to avoid being traced and avoid legal repercussions, that is why it's important for players to be careful when choosing a bookie to place bets.
It's also important to point out that even in places where bookmaking is legal, it is still a risky activity for those who participate in it, as it can lead to financial losses and possibly legal trouble.
How Do Bookies Earn Money?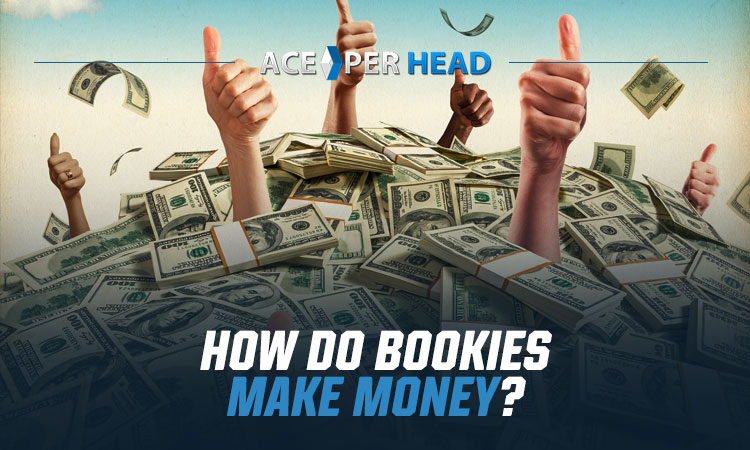 Bookies make money by collecting a commission or "vigorish" on the total amount of money wagered. This commission, also known as "juice" or "overround," is typically between 5% and 10% of the total amount bet. This means that for every $100 bet, the bookie will earn between $5 and $10, regardless of the outcome of the event.
Bookies also earn money from losing bets, when a bettor loses, their money goes to the bookie. In addition, bookies may also offer credit or lines of credit to customers, allowing them to bet more than they have on hand. This can also generate interest or other fees for the bookie.
Bookies also use different strategies to balance the amount of money being bet on each side of a given event, so that they can guarantee a profit regardless of the outcome. This is known as "hedging" their bets. They can accomplish this by adjusting the odds they offer, or by placing offsetting bets with other bookmakers.
Bookies use methods like offshore operations and cryptocurrency to avoid being traced and avoid legal repercussions. They also use advanced technologies to make the betting process easy, secure, and fast like using software that helps to calculate odds and handle huge amount of data, to track and manage bets, and ensure prompt payouts to winners.
Again, it's important to highlight that even in places where bookmaking is legal, it is still a risky activity for those who participate in it, as it can lead to financial losses and possibly legal trouble. Also is important to be aware that bookmaking can be illegal in some places and people should check local laws before engaging in any activity related to bookmaking.
Another way bookies can earn money is through the use of bonuses and promotions. Some bookies offer sign-up bonuses, loyalty rewards, and other incentives to attract and retain customers. These bonuses can come in the form of free bets, cashback, or even merchandise. By offering these incentives, bookies can increase the amount of money bet with them and generate more revenue from commissions.
Bookies also use market research, big data analytics, and social media to keep track of the interests and preferences of their customers to create effective marketing campaigns and keep up with the trends in the industry.
Bookies also can generate revenue by offering additional services such as online casino, poker, or other games, this diversifies the options for the customers and increase their revenue.
Another way to earn money is by creating a referral system where they pay a commission to people who bring in new customers. This is a win-win situation, as the referrer gets a commission and the bookie gets new customers.
Overall, bookmaking can be a lucrative business for those who are successful at it. However, it is important to remember that it is also a high-risk activity and is illegal in some places. It's crucial to be aware of the laws and regulations in the area and to make sure that any bookie or betting operation used is reputable and legitimate.
Pay Per Head Software, Bookies Best Friend
Another way for bookies to earn money and run their operations is by using a Pay Per Head (PPH) service. PPH services are third-party providers that offer a comprehensive suite of tools and services to bookies to run their operations more efficiently.
The pay per head service provides bookies with a turnkey solution that includes a website, software for managing bets, lines, and odds, reporting and analysis tools, and customer service. In addition, PPH providers typically offer access to live in-game betting, casino games, and horse racing, which allows bookies to offer a wider range of betting options to their customers.
The bookie will pay a fee to the PPH service, usually on a per-customer, per-week basis, which covers all of the services and technology provided. This allows bookies to save money on overhead costs and focus on acquiring new customers and generating revenue.
Bookies using a PPH service can access a wide range of options and features to customize the operation, like creating their own website, customizing their own odds and lines, setting credit limits, and managing their customers' betting activity.
PPH service providers also have a customer service team that is available 24/7 to assist bookies and their customers with any issues that may arise. This can free up the bookie's time to focus on growing their business and acquiring new customers.
Overall, PPH services are a convenient solution for bookies looking to streamline their operations and reduce overhead costs. However, as with any service, it's important to do research on the provider, read reviews, and ask for references to be sure it's a reliable and trustworthy provider.
Another advantage of using a PPH service is the ability for bookies to manage their customers' accounts remotely. Most PPH providers offer a web-based interface that allows bookies to track bets, adjust lines and odds, and view reports from anywhere with an internet connection. This means bookies can manage their operations from any location and don't need to be physically present in the same location as their customers.
Additionally, most PPH services offer advanced features such as mobile access, so bookies and customers can place bets and manage their accounts from their smartphones or tablets.
PPH providers also offer advanced reporting and analysis tools that allow bookies to track their customers' betting activity, and make informed decisions about setting lines and odds, managing risk, and increasing revenue. This can be a valuable tool to increase efficiency and profitability of the operation.
Another advantage of using PPH service is the security they provide to protect the bookie and the customers' data, they have advanced encryption and security measures in place to ensure that all transactions and personal information is kept safe and secure.
In summary, using PPH sportsbook services can provide bookies with a wide range of tools and services to run their operations more efficiently, increase revenue and reduce overhead costs. However, as with any service, it's important to choose a reputable and reliable provider with a proven track record, and a good reputation and comply with the laws of your area.
AcePerHead is Your Business Partner
AcePerHead.com is a pay-per-head sports betting and online casino software provider. Some benefits of their services include:
Customizable website: AcePerHead offers a customizable website that can be branded with the client's logo and color scheme.
Wide range of sports and casino games: AcePerHead offers a wide range of sports and casino games for clients to offer to their customers.
Easy access to data and reporting: Clients can easily access data and reporting on their customers' betting activity through AcePerHead's user-friendly interface.
24/7 customer support: AcePerHead offers 24/7 customer support to assist clients with any questions or issues they may have.
Automated lines and odds: AcePerHead uses automated lines and odds to ensure that clients always have the most up-to-date information.
Flexibility on Payment options: They offer different payment options, with many of them supporting crypto-currencies and even e-wallets.
Mobile-friendly Platform: Their platform is mobile-friendly, allowing customers to place bets or play casino games on their mobile devices.
Risk management tools: They have different risk management tools like max bets, max exposure, and more.
Unlock the full potential of your sportsbook with AcePerHead.com's 6-week free promotion – Get Started Today!