Monday Night Football Showdown – Giants vs. Vikings
October 2, 2016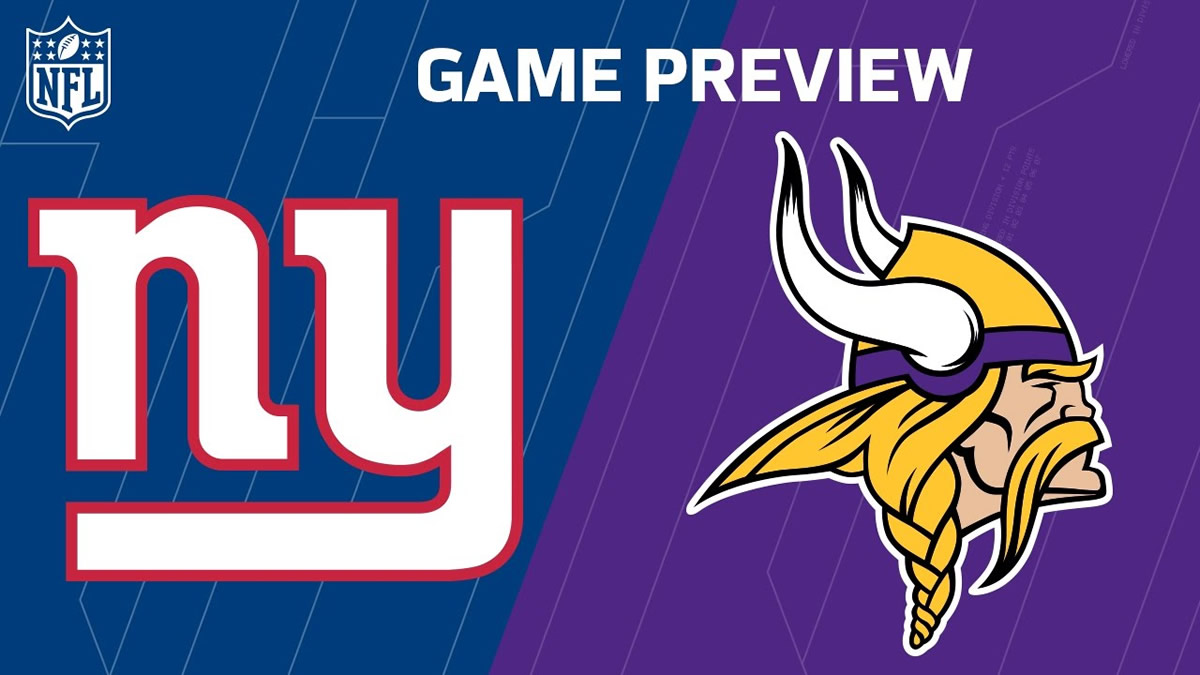 Week 4 of NFL comes to a close with the Giants traveling to Minnesota to face the undefeated Vikings. These two are great teams for very different reasons, the Giants are one of the most powerful offensive teams this year while the Vikings are defensive juggernauts.
The Giants are the current board leaders in yards per play and teams who do well in this metric have been very successful over the past few seasons, but this game will be a difficult one for them. Eli Manning does not have a good record against the Minnesota team. These two teams do not face each other often, the last time they played was in week 16 last season and the Vikings blew the Giants away 49-17.
Both teams are plagued by injuries this week; the Giants lost Eli Apple to a hamstring injury and Dominique Rodgers-Cromartie suffered a groin injury. This week the Vikings will be without Adrian Peterson again. But injuries don't seem to face the Vikings much, they lost their starting quarterback in week 1 and quickly negotiated to get Sam Bradford over from the Eagles, and they have yet to drop a game this season, in fact they haven't lost a game in 8 months.
The Vikings
Minnesota winning record this season, has little to do with their offense, and a lot to do with their defense, they have a strong front seven and an extraordinary secondary. But they are not resting on their laurels, they have been doing their homework studying the Giants offence and especially Eli Manning. If the Minnesota defense can keep the Giants receivers at bay like they have been doing in previous weeks against the Packers and Panthers, this could turn into a very challenging match for Eli.
Having said that, Manning has proven that he can be a clutch player, he is not intimidated by any stage and he won't go down without a fight. Problem is, this week, running back Shane Vereen is injured, as you may recall he was brought in to replace Rashad Jennings who suffered a thumb injury and it is unclear whether he will return to play this week or not.
The Giants
NYG have run the ball about 40% of the time this season without much success, and they have serious deficiencies with their tight ends, which could hinder their ability to score against such a strong defensive team.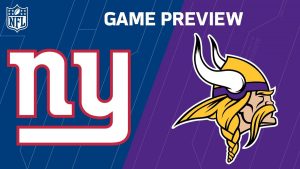 When Sam Bradford was with the Eagles last year he played against the Giants twice and won both games. This is good news for the Vikings and potentially very bad news for the New York Giants who have suffered some hits in their secondary which include safety Darian Thompson, whose absence last week was felt and he is not expected to play against the Vikings this week either.
I have a hard time picturing the Giants winning this game against the Vikings secondary if they continue to play as they have been this season. If the Vikings have a strong start and keep up the pace during the game, Eli Manning and his offensive lineup won't be able to get into scoring position.
Don't miss out on the excitement of betting this MNF game, visit AceSportsbook.com for pre-game odds and props as well as live wagering.