Monday Night Football Week 9: Bills vs. Seahawks
November 5, 2016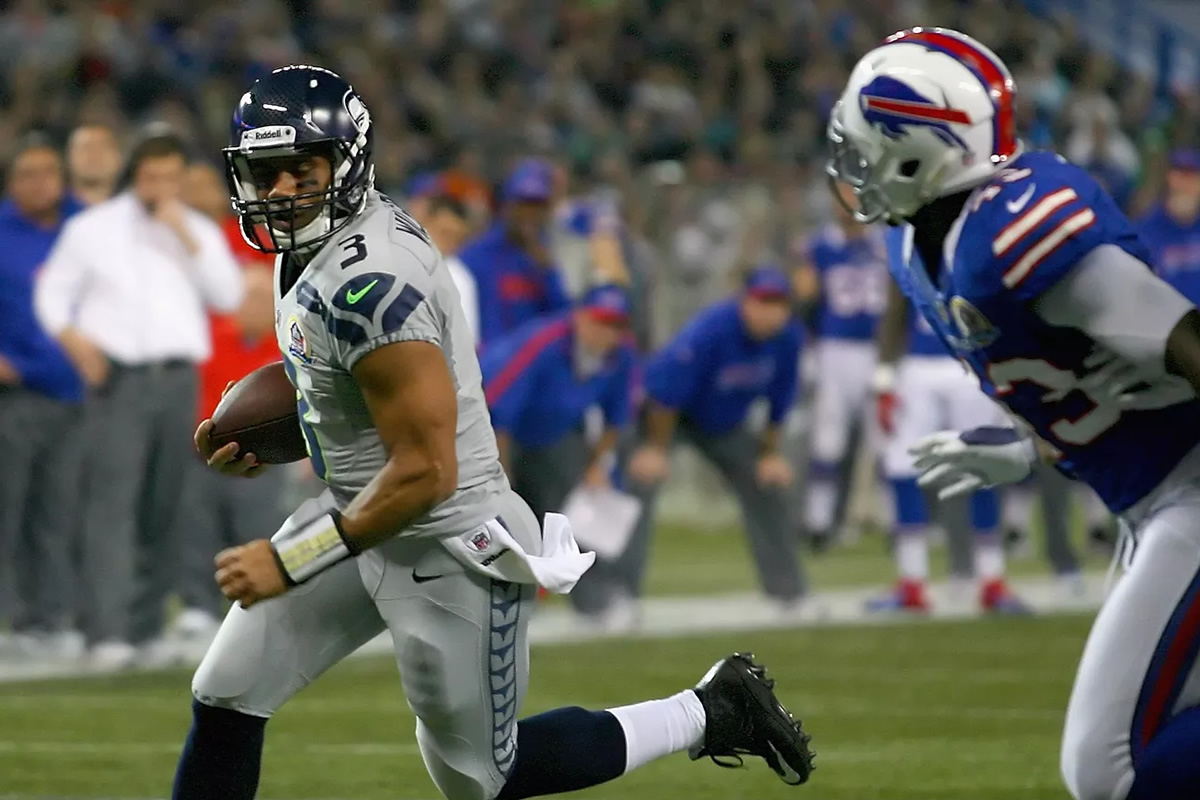 The Buffalo Bills will travel cross country to play against the Seattle Seahawks to close week 9 of the NFL season.
Betting on either of these teams has been anything but a thrill this year, on the one hand we have the Seattle Seahawks who can't seem to put the ball in the end zone, we all know that their offense has been struggling, but I think I speak for everyone when I say, we at least expected them to win over the New Orleans Saints who are having a hard time this year, and yet that did not happen, as the Seahawks lost last Sunday 25-20.
Then you have the Bills who were expected to lose against Tom Brady and the rest of the New England Patriots and sure enough they delivered on that, they went as far as allowing themselves to be humiliated by losing 41-25, but it wasn't all fun and games for Brady, the Bills managed to sack him a total of 5 times during the game, this should put the fear of God into Russell Wilson this Monday Night.
As rough as Seattle has had it as of late, you can be sure they will try to bounce back in this game. Russell Wilson has a great record against AFC teams, he is 9-0 at home against AFC teams since his rookie year in 2012. But, Wilson has been getting the short end of the stick for a while, this past Sunday marked the third consecutive game where he failed to reach the end zone through the air, he only managed to get 253 passing yards and had one interception. Frankly this is not all his fault, he has proven to be a more than reliable player throughout the years. In my opinion this is directly linked to the Seahawks reluctance to invest more in their offense, they currently have the lowest offensive linemen payroll in the league and this decision is starting to show its results; Wilson was not only unable to develop his aerial game he was sacked 4 times.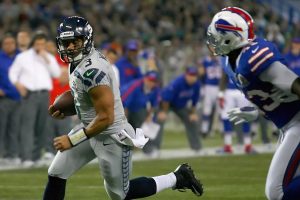 The point spread in the game as per Ace Sportsbook was set with the Seahawks as 7 point favorites at home. The line seems a little ambitious if not optimistic considering how inconsistent Seattle has been, however, they are 3-0 at home this year. Everyone is expecting them to get their groove back in this game and solidify their NFC West lead, not that they have much competition there, but still.
Although the Bills got their ass handed to them on Sunday they did stick to their plan for better or worse, they stuck to their ground game and it proved moderately effective, problem was they were playing a very angry Patriots team who were looking for revenge. In Sunday's game running back Mike Gillislee who stepped in for injured LeSean McCoy had 85 rushing yards and a touchdown on just 12 carries. If they play like this against the Seahawks they may be more successful than they were against the Pats, whether they will be so successful that they manage to win the game outright remains to be seen, but Bills +7 is a solid bet.