NCAAF Week 12: Picks to Bet on College Football
November 15, 2016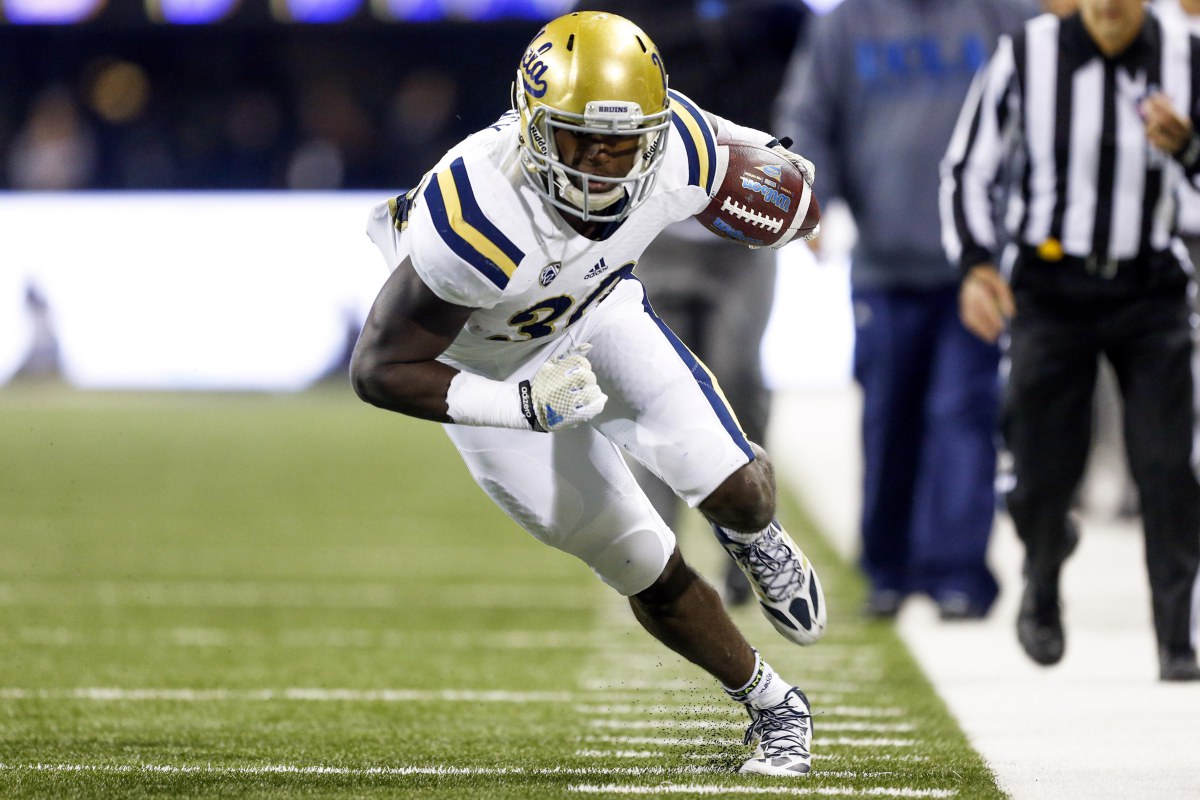 College Football week 12 is here and many great matches are scheduled this week, both in terms of competitively and entertainment quality as well as on terms of great matches to bet on; these two qualities don't always go hand in hand, a game that is competitive and entertaining to watch may not be a great game to bet on; and that's why here at AceSportsbook.com we try to offer you good picks to bet on NCAAF that combine both entertainment quality and big possibilities of winning. What do we gain? Your loyalty… (If you don't believe me, check last week's picks).
Here are out top picks to bet on college football this week, good luck to you all!
Louisville Cardinals vs. Houston Cougars
This game is scheduled for Thursday, November 17. The 9-1 Louisville Cardinals will face 8-2 Houston Cougars in a game that promises lots of excitement. Louisville got past Wake Forest last week with a 44-12 win with running back Brandon Radcliff leading the Cardinals to a solid victory. Both defensively and offensively Cardinals are a better team than Cougars; but Cardinals would be wise not to underestimate the dangerous Houston; Cardinals has had scares before this season, and Houston can poise a real threat. The two losses Cougars have come against Navy and SMU, they are coming from a solid win over Tulane (30-18), their defense is their strong point, and they will be playing at home. Line has Louisville at -14 and the game total at 70. I like the under on this game and Louisville to cover the spread.
Boise State Broncos vs. UNLV Rebels
Friday, November 18 brings 9-1 Broncos vs. the 4-6 UNLV at Boise, ID. Boise is coming from a win 52-16 over Hawaii while UNLV managed to get a 3 point win over Wyoming 69-66. Boise is the better team as clearly the numbers show; Jeremy McNichols and Brett Rypien have been pulling an exceptional job. Rebels are an average team, their defense struggles allowing an average of 35.4 points per game, and however, their offense is not bad they have a good running game.  There is no doubt that Broncos will win the game, the problem here is the spread; oddsmakers have Boise State at very high -27.5 and a total of 66. I like the under in this game, I expect Broncos to win but won't take it unless I can get at least -24 ½… as it stands right now I'll take UNLV +27.5.
Wisconsin Badgers vs. Purdue Boilermakers
8-2 Wisconsin will travel to Purdue 3-7 on Saturday, November 19. The College Football Line has the Badgers as the favorite by -27.5 points and total 51.5.  There's time, wait for that line to be as low as possible and take Wisconsin and the over.
Arkansas Razorbacks vs. Mississippi State Bulldogs
A competitive match up, not because they are both great, but because they are both in the same level; these two teams are quite even if you compare their defense (bad for both) and offense. They both took bad losses last week and they are struggling to stay alive. Mississippi is playing at home and is the favorite with a line of -1. I'll take my chances with the Razorbacks and the over.
USC Trojans vs. UCLA Bruins
Line is USC -10.5 Total 51.5
USC to cover the spread and the game will go over.