Prime Time NFL – Packers vs. Vikings
September 18, 2016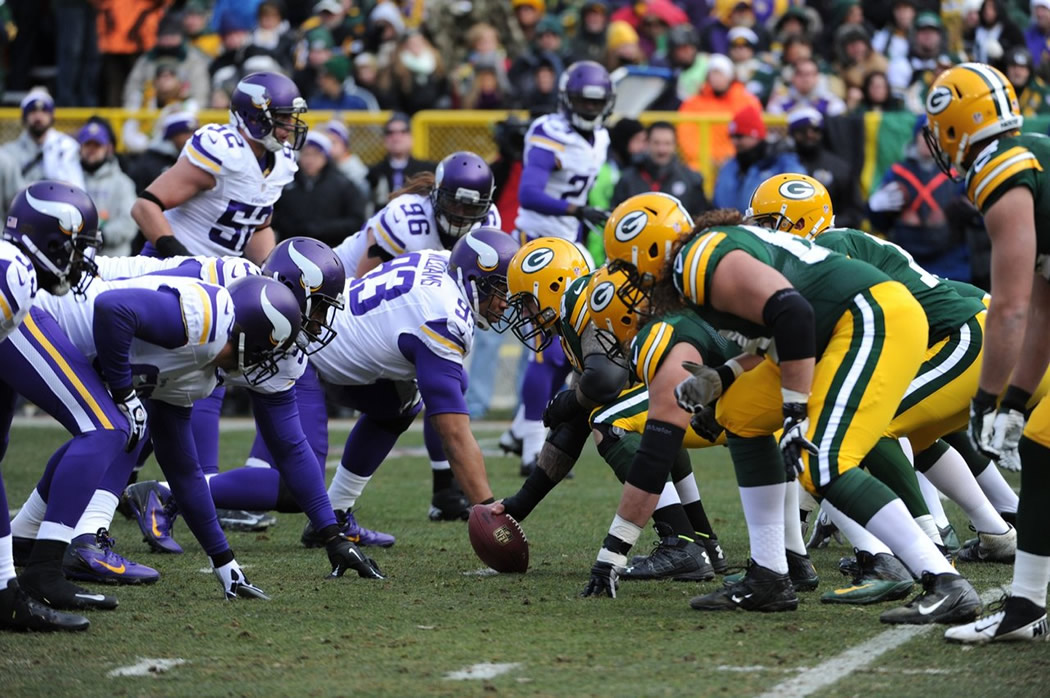 This Sunday night's prime time game is also one of the biggest rivalry games in all of the NFL, the Green Bay Packers are traveling to face their nemesis the Minnesota Vikings in their home field U.S. Bank field, you can catch the game on NBC starting at 8:30 pm ET.
The NFC North is in essence a race between these two, and the outcome of this match could set the tone for the weeks ahead and the eventual division winner.
The Vikings
…were considered the favorites to win this year's championship but all of this changed when they lost their starting quarterback Teddy Bridgewater who suffered a grueling knee injury on August 30th that will take him out for the rest of the season. It is unclear who their starting quarterback will be on Sunday; it could be either Shaun Hill or Sam Bradford, regardless of, not having their starting QB, puts them in a precarious position because they will be facing the best quarterback in the league, Aaron Rodgers.
Minnesota's head coach Mike Zimmer, has confirmed he will not disclose who the starting QB will be until game day, not even his players will know for fears that the information will be leaked. I suppose trying to conceal your game strategy when you are in an obvious disadvantage is not unwise. However, there is strong speculation that it will be Sam Bradford.
The Viking's defense will have to compensate for the obvious shortcomings in the offensive lineup, regardless of how good Bradford might be, he was just traded from the Philadelphia Eagles two weeks ago, so there has been no time to truly build a cohesive offense, and it is highly unlikely he will put up big numbers in first game ever with the Vikings, if he is appointed the starting QB.
The Packers
…are 2.5 point favorites, not a surprise considering they are one of the stronger contenders for the Championship this year, but in all reality they failed to wow in week one despite earning their win over the Jacksonville Jaguars. But they do have a solid offence and this could make all the difference in this game.
The best chance for the Vikings to win this game is to put up a very defensive game and keep Green Bay under control, especially running back Eddie Lacy who is expected to achieve over 100 yards in this game and at least two touchdowns.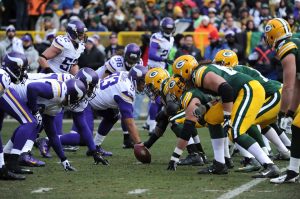 Minnesota will most likely maximize their running game to compensate for their quarterback situation, and they will rely heavily on running back Adrian Peterson, the best running back in the NFL by far, so if Peterson can come in with a big game and rush for at least 125 yards and score a minimum of two touchdowns this football gambling game will be a lot closer than some expect. However, if their defense falter and are unable to contain Lacy and Rodgers then they will be in hot water for sure.
Here are my picks for the game:
Packers -2.5
Under 43.5
As far as props go,
Lacy to break out with at least 100 yards
Peterson with a minimum of 125 yards
Aaron Rodgers to throw over 300 yards
Enjoy the game but don't forget to check out the latest game odds and props at Ace Sportsbook.