A Bookmaker's Guide to 7 of the Best Racehorses of All Time
May 15, 2022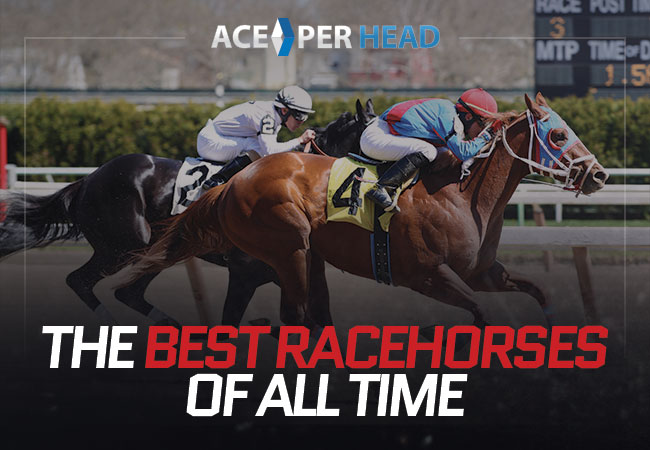 Do you know what's the oldest human sport? Its horse racing dates back to 4,500 BC, which was created by nomadic tribesmen living in Central Asia at the time. The event that started as a fun betting sport for people in those days has now become one of the most significant betting sports events.
Throughout the history of horse racing, there have been numerous stars that have come and gone. However, some have outshone the rest and ruled our hearts. Here are the top seven racehorses of all time that deserve every ounce of fame.
Secretariat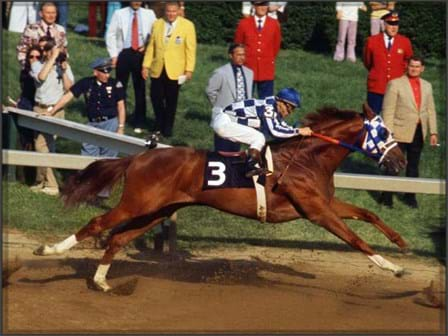 This beauty won several accolades in its time, including the American Horse of the Year award in 1972 and 1973, followed by the winning round of the Triple Crown in the same year. Secretariat also holds the record of having the fastest recorded time of ending a race in North America's Triple Crown events. Other than Secretariat being named the Horse of the Year at the age of 2 years, no other horse was able to do the same. But sadly, Secretariat caught a severe hoof infection, called laminitis, that resulted in euthanization.
Seabiscuit
Another racehorse whose fame led to the production of a movie after it was Seabiscuit. His first debut race was in 1935 at a mere age of 2 years. Even though he started rough by winning only one quart of the first 40 races, he soon became an unbeatable champion and won more money than any other horse in the 30s. In 1937's Triple Crown, Seabiscuit beat War Admiral by four lengths, giving the match the title of "match of the century." His jockey had one eye, and this pair was never expected to make it, let alone become a champion. If this didn't deserve a movie, we don't know what did!
Man o' War
While it's true there are some legendary horses with movies made on them, this doesn't make the other racehorses in this list any less legendary. Even without a movie, Man o' War is one racehorse that's extremely popular amongst the masses. Born in 1917, this horse was just a little shy of hitting the full $250,000 mark in its career. You might think that's not a lot, but that's more than $3 million today! Man o' War earned this name due to its violent and fierce temper. However, this horse played a massive role in saving horse racing during the first World War in America. Sadly, its owner didn't allow it to run in the Triple Crown; otherwise, it could have made a fortune worth much more.
Red Rum
Steeplechase horse racing dates back to the 4th century BC, which combines incredible sprint speeds of thoroughbred racing with jumps and hurdles. This is a high-adrenaline and thrilling sport that Red Rum nailed perfectly. He was one of the best racehorses to compete and became a national champion in 1973, 1974, and 1977. In his first year of becoming the national champion, he overcame a whopping 30-length deficit, making an incredible comeback and winning the title. However, its actual impact can't be measured based on the number of its wins. Red Rum came when the UK needed it the most during the recession. By winning hearts and lifting spirits, he helped his country the most, regardless of being born with a disease that was incurable.
Affirmed
Affirmed was an exceptional racehorse who was named the US national champion more than once. It won the Triple Crown in 1978 and was the last horse to make that happen for about 40 years until the American Pharoah broke the spell free in 2015. However, Affirmed wasn't really celebrated for its efforts since Seattle Slew managed to do the same in the previous year.
This horse had 29 starts professionally, of which 28 times he won the prize money. He won 22 races first-place, five races second-place, and all the losses were to exclusive big names such as Alydar or Seattle Slew.
Seattle Slew
Speaking of Seattle Slew, he was also one of the most competent racehorses back in the day. He crushed the competition in his first race by winning five lengths. Moreover, he won the Champagne Stakes by nearly 10 lengths in the same year. For the first two seconds, his performance and winnings remained the same, where he won all six races. Just like Affirmed, Seattle Slew also got named as the US national champion at the ages of two, three, and four.
Kelso
The racehorses mentioned so far were already national champions and proven winners before they even turned three years old. But for Kelso, it was a little different. Kelso didn't even start winning until he was 3, but he achieved many more great things in his life than any other horse on this list.
Kelso didn't even start racing until the Triple Crown was already over in his third year. But that year, he raced nine times and won eight of these races while finishing second in the ninth race. Kelso also set a new record for having the fastest time on the two-mile dirt and 1.5 miles on grass. Sadly, Kelso had to retire due to a fracture.
Ready to Become a Bookie?
To become a bookie, you need to be well-versed in the sport's history rather than knowing the current contestants and top betting strategies. Learning about the racehorses and their past victories can help you identify the strengths and weaknesses of current racehorses.
If you think you're ready to become a bookie, get in touch with Ace Per Head today. We are the oldest bookmaking software service providers in the world. From gambling business to casino software and cheapest pay per head services, we offer them all.
With our 6-week free, there's nothing for you to lose. Visit our website now to learn more.
About the Author
Randy X. is a horserace enthusiast and a professional bettor. He started by investing ample time reading about previous events and understanding the history of racehorses to become one of the best sports bettors. Having built his fortune through this sport, he now helps novice bettors by providing tried and tested horse betting tips and strategies.