Seahawks @ Packers – Week 14 Betting Preview
December 10, 2016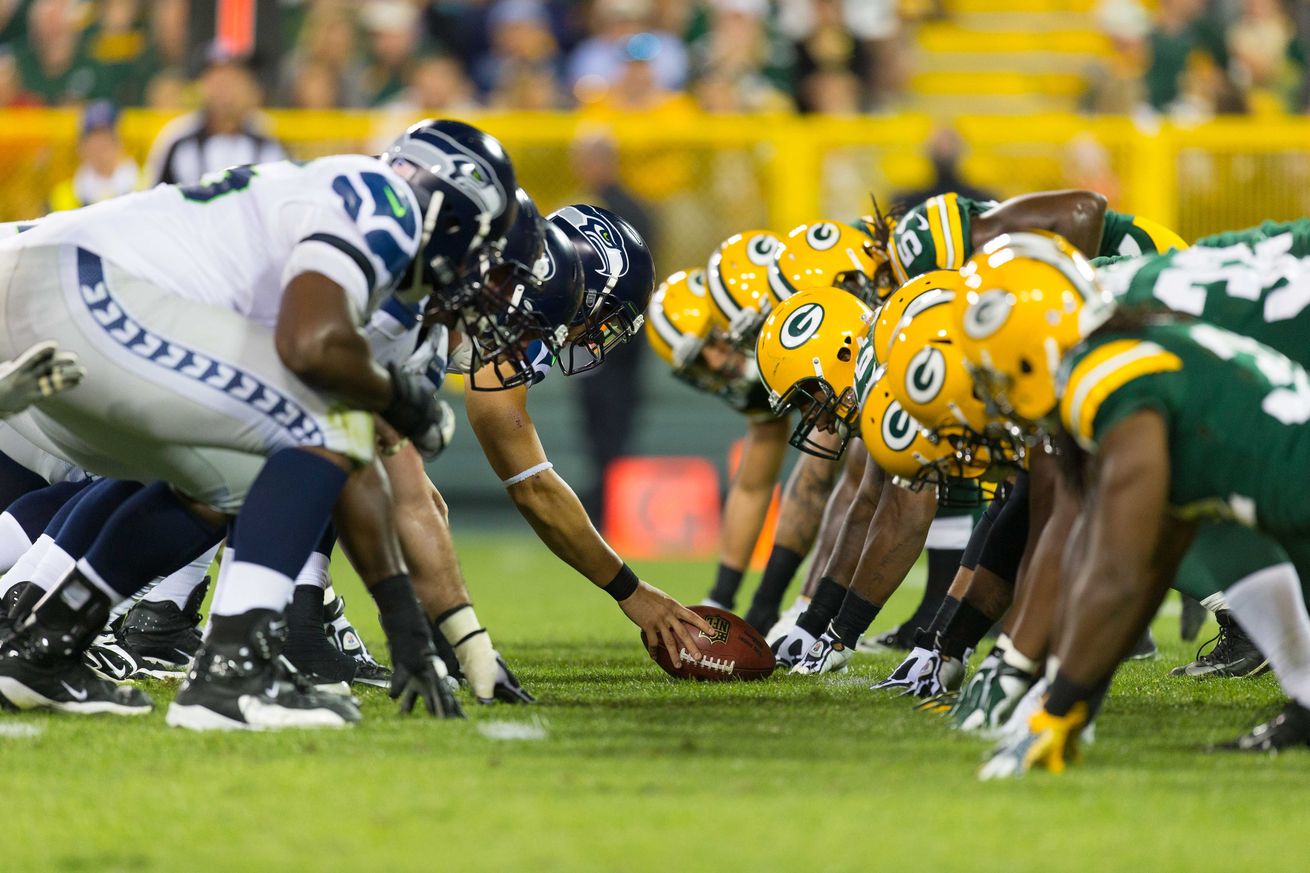 It seems unnatural to have the Green Bay Packers as dogs while playing at Lambeau Field, and yet this is what it has come to. On Sunday, Green Bay will host fellow NFC team, the Seattle Seahawks. This will be the third time that the Packers will be underdogs in a game while playing host, and history has not been kind to Green Bay when that has happened, they are 0-2-1 in those games.
However, not everything is lost, and there are still silver linings on the horizon for Packer fans; Aaron Rodgers and his crew have won their last 2 contests, and they could be in route to win 3 in a row. Especially if the weather turns, let's face it, they don't refer to Lambeau Field as the Frozen Tundra for nothing, and while it gets chilly up in Seattle it never gets as cold as Wisconsin. Packers fans are hoping the Seahawks will be frozen in their tracks, much like the Dolphins were last week up in Baltimore.
There is also historical evidence that supports the chance of the Packers defeating the Seahawks this week, Seattle not won any of the last 6 games it has played on the Frozen Tundra, you read that right, they are 0-6 when playing in Green Bay and they also lost to the Packers in week 2 of this season while playing at home. Which means they simply play a very different kind of football and they have not been able to figure out a winning strategy against the Packers.
But that does not mean you can discard Seattle; the Seahawks have an incredible record on games played during the month of December, in recent years, Russell Wilson and his team are 9-1 SU and ATS in December games, this includes last week's 40-7 win over the Carolina Panthers.
This game will pair the Packers offense who are averaging 24.58 points per game with the number one defense in the league which is only allowing on average 16.17 points per game. In addition, the Seahawks are rated number 7 in road run defense, allowing only 96 yards per game. On paper this does not seem to be a fair match for the Packers who are ranked No. 15 in rushing offense at home.
But that is on paper, the reality is, the Seattle Seahawks defense took a hard blow last week when they lost Earl Thomas who broke his leg and won't return to the field for the remainder of the season. Thomas is arguably the best safety in the league and it is quite noticeable when he misses a game. This opens a lot of opportunities for Aaron Rodgers and his offense to outscore the Russell Wilson and his crew.
But things are never as easy as that, let us not forget that Aaron Rodgers is still nursing his hamstring, and while Earl Thomas is a valuable asset for the Seattle secondary, without him they are still a powerhouse, so this will be one of those games that will come down to the wire, I would not be surprised if it came down to the last few seconds of the game.
Prediction
The latest NFL odds at AceSportsbook.com have the Seahawks as 3-point favorites, I think this will be an incredibly close game so my money is on Green Bay +3.