Panthers vs. Blackhawks Game Prediction
November 28, 2016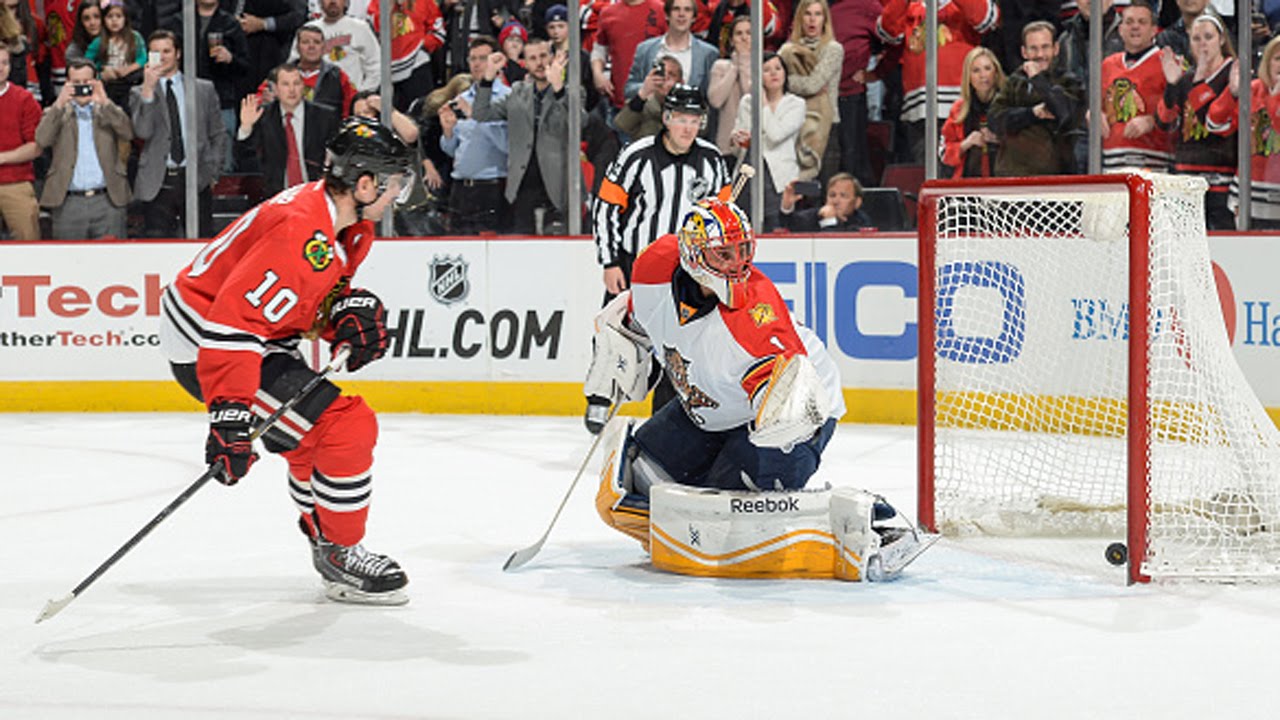 Tuesday's NHL action comes to the windy city as the Chicago Blackhawks prepare to host the Florida Panthers at the United Center. The game is set to start at 8:30 pm ET and it will be the must watch game of the night.
The Florida Panthers who are currently 11-10-1 will be trying their best to get another victory, after winning 7 out of their last 12 games. This has helped them climb up the rankings somewhat, currently holding the 5th spot in the Atlantic Division of the Eastern Conference.
The Panthers started a 6-game road trip with a 2-3 loss against the Carolina Hurricanes on Sunday, their next match against the Chicago Blackhawks will feature them trying to get back on track and improve their away record of 4-6-1. The Panthers are averaging 2.5 goals per game, but they are only scoring about 14.7% of the time on their power play opportunities, they will need to improve their offense against a team like Chicago if they expect to win this game. Players to look for in the Florida offense are Jonathan Marchessault, he is the goal leader for the Panthers with 10 goals, Aaron Ekblad has 66 shots on goal and Vincent Trocheck has 7 assists.
Defensively, the Panthers are doing much better, they are only allowing an average of 2.6 points per goal but most importantly they are killing a whopping 81.3% of their opponent's power plays. Goal tender Roberto Luongo has been doing their part, he has given up 31 goals on 416 shots which translates to 92.55% saves. Goalie James Reimer has allowed 25 goals on 240 shots, certainly not as impressive as Luongo's but still not a terrible average.
The Chicago Blackhawks are the current leaders of the Central Division in the Western Conference with a record of 14-6-3, at home they are 8-1-2, which should help them to recover their consistency, as they have slit their last 10 matches. The fell 1-2 against the LA Kings last Saturday while on the road, they will play 2 home games starting with this match against Florida.
The Blackhawks are averaging 2.8 goals per game and are scoring 17.7% of the time on their power play opportunities, this means that offensively they are a better team than the Panthers, which could spell doom for the Florida who have lost 10 out of 12 games this season when they have allowed their opponents to score more than 2 goals. To prevent this, they will need to do a titanic effort to stop key Chicago players like Marian Hossa who leads with 11 goals, Artem Anisimov who has 11 assists and Patrick Kane who has 74 shots on goal.
To make matters even more dire for the Panthers, the Chicago defense is only allowing an average of 2.5 goals per game, they are not as good as stopping power plays as the Panthers though, on average they are killing 70.8% of their opponent's power plays, but this may not be a determining factor as the Blackhawks have allowed 2 or less goals per game in 10 out of their last 15 outings.
Bottom line:
Blackhawks at home is a sure bet, especially considering the Florida Panthers are transitioning with a new interim head coach.
The best NHL odds can always be found at your favorite sportsbook: AceSportsbook.com.