Kentucky Derby: Betting on Horse Racing is a Tradition
May 7, 2016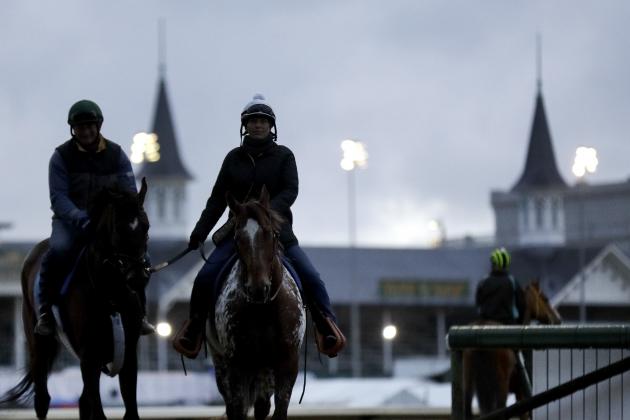 The Sport of Kings has an important weekend coming up as the 142nd running of the Kentucky Derby is takes place this Saturday, and you get to enjoy it live on NBC Sports at 6:34 p.m. ET.
Horse racing is a sport of great tradition; it's no coincidence that tracks are always full and generating great business, and part of the tradition of this sport is precisely betting on it.  "The Fastest and Most Exciting Two Minutes in Sports" has been ran consecutively since 1875, it's the first leg of the American Triple Crown and is followed by the Preakness Stakes, then the Belmont Stakes.
This year Nyquist, the winner of the Florida Derby, enters as the betting favorite, while Exaggerator, More Spirit and Gun Runner stand as interesting contenders, and Destiny and Outlook are good picks if you are looking for value.
If you are considering betting the Kentucky Derby online, you can head on to the Racebook at AceSportsbook.com where you can bet odds to win, match ups and exotics. Remember that just two weeks later on May 21st you will also be able to bet the 141st running of The Preakness Stakes, from Pimlico Race Track in Baltimore, Maryland, and shortly after on Saturday, June 11 The Belmont Stakes will be held.
If you don't have an account with AceSportsbook.com yet, we do recommend you open one up early in the week, it's free and very simple and you can get all the help you need from their great customer service staff by online chat or phone. It's important you get familiar with the system and that you have enough time to make your deposits and check out the available odds, ask for information on bonuses and make the best out of your experience betting on horses online.
If this is your first time betting on the Kentucky Derby or in general betting on horses, you can check out the information in the following links: www.acesportsbook.com/guide/how-to-bet-horses/ and www.acesportsbook.com/guide/how-to-bet-horses/tracks-and-limits/.
Don't miss the exhilaration of betting the Kentucky Derby this weekend, if you can't make the trip the Churchill Downs in Louisville, Kentucky, don't worry, AceSportsbook.com brings the action to you and you can still enjoy betting the Derby from the comfort of your own home, online from your computer or mobile device.
Sign up with AceSportsbook.com now!