How Do I Start a Sportsbook Legally?
January 31, 2022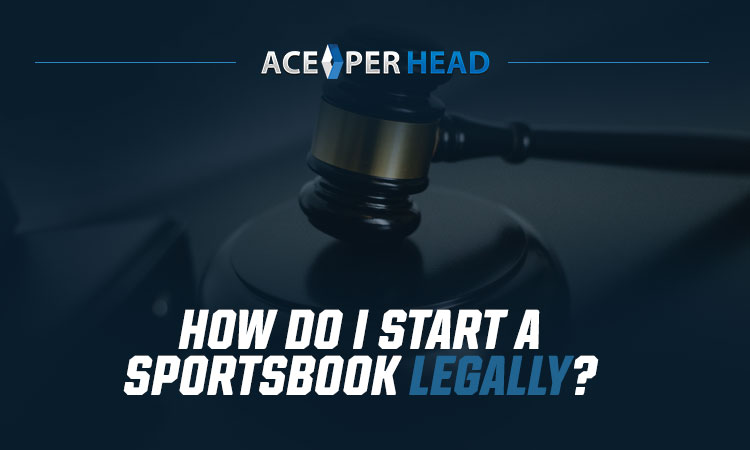 We are entering a new age in the gambling world because now the United States has finally jumped on board and allowed each individual State to decide if they want to legally allow gambling in their state. The United States is often the last to the party in these types of gray area businesses compared to the rest of the world, wherein many parts such as Europe it has been legal to gamble for years.
As a result, the overall gambling market has begun to grow even more than its normal growth rate, and all different kinds of people are becoming interested in gambling and starting their own legal sportsbook. If you are located in the United States then you would just need to talk to the local attorney in your state and see what the exact rules are in terms of gambling. Since each state has its own rules, it's important to be updated on what the rules are in your specific state.
If it's Legal, then get started with a Pay Per Head Company
If you are lucky to be in a state where it is legal, and you want to start a sportsbook, then the next step is getting set up with a ready-to-use website that can be provided by an all-in-one pay-per-head service. These services provide a professional sportsbook website, where they personally manage all the lines and update all the odds up to the second 24/7. Then they grade all wagers as soon as each game ends and all balances on both the player and agent site are updated automatically.
These services do all the bookmaking aspects of the business, and all you need is people to book action from which can be your friends, family, coworkers, schoolmates, and social media friends. They not only provide a website with hundreds of thousands of betting options each day but provide 24/7 customer support to help assist bookies with any questions they have. They can help analyze players betting patterns, help change specific limits on specific players, give advice on how to grow one's business, or manage one's customers, and lots of other helpful things.
The Best Part is the Cost
Not only do these services do the bulk of the work for bookies, but they offer this service for an extremely small flat and affordable cost. They are called pay per head because that is how the cost is structured, based on how many active heads or players use the site each week.
The average price per player is $10 per player per week that uses the site, which is nothing compared to players that bet between $50 and 1k a game. Then whatever is won or lost by the players on the site, the payments are handled directly between the agent and player and the bookie keeps 100% of those profits. The more players you have then the more overall profits you are going to make.
So if you are looking to start a sportsbook and you are in a location where it is legal, then get signed up with a pay-per-head service today.