L.A. Lakers Host the Hawks
January 6, 2022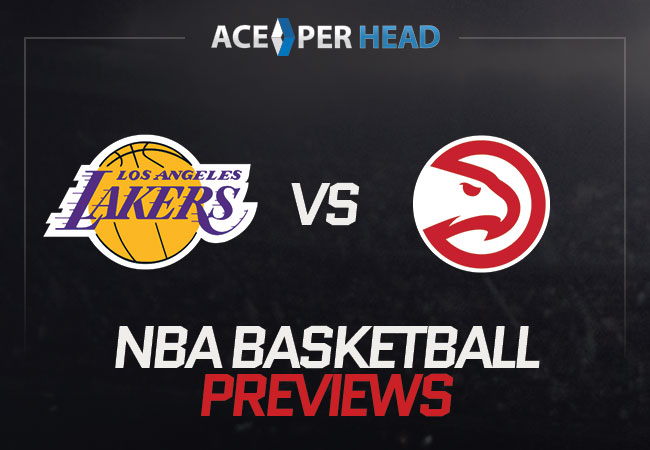 January 7th, 2022
10:00 p.m. EST
@ Crypto.com Center
The Lakers are looking to improve their Home record by defeating the Hawks of Atlanta.
This Friday night the Atlanta Hawks are on a road trip in L.A. to take on the Lakers, the Hawks are currently playing with a record of seventeen wins and twenty losses. Their most recent win over the Sacramento Kings was tremendous due to them reaching this feat without their all-star Trae Young. It's exciting to see them playing so well as a team handicapped and good to see because they were struggling previously losing a fair amount of games even with Young in the lineup. Trae was averaging twenty-eight points per game, as well as four rebounds a night for the Hawks. Then Cameron Reddish has put up seventeen ppg and recorded two rebounds on top. As a team Atlanta is shooting forty-six percent from the field, draining 110 points per game. Then offensively they collected forty-three rebounds and dished twenty-three assists. While defensively they allow their opponents to score an average of 115 ppg while recording four blocks and seven steals nightly.
As far as injuries go for the Hawks Trae Young is out with a back injury, While John Collins, Gorgui Dieng, Bogdan Bogdanovic, Jalen Johnson, and Cameron Oliver are out on Health and Safety protocols. The Atlanta Hawks road record is nine wins and eleven losses, while the Lakers have a Home record of thirteen wins and ten losses and they are currently on a three-game winning streak at home. The Lakers are playing with a record of twenty wins and nineteen losses overall and have had a sad season so far and were giving the Lakers a bad name in the NBA. Lebron seems to be acting wild while out on the court carrying the team on his back is not taking a toll on him. But this Lakers team is slowly getting things back together. They have won four out of their last five games.
Also, Lebron has been averaging thirty-five points per game and continues to get high numbers for this team. They will need Lebron to keep up the hustle because Anthony Davis will be out for about a month due to the ongoing knee injury, and Kendrick Nunn is sidelined for the same reason. At least this team isn't riddled with health and safety protocol issues like many teams this season, that would just do more damage. James being a nineteen year seasoned vet has been killing it at the highest level of play and is all this Lakers team needs to seal the deal, he is a superstar. Even though they struggle sometimes this Lakers team always makes some magic happen and sometimes having Lebron is just a cheat code averaging five fast-break points per game. James also drains an average of thirty-three points per game, dishes six assists, 2 steals, and at least one block a game for the Lake show.
Another star for this Lakers team is Russel Westbrook who puts up twenty points per game while recording eight rebounds and eight assists while on the court. While as a team the Lakers are shooting forty-seven percent, scoring 112 ppg, as well as forty-three rebounds, twenty-four assists offensively. Then on the other side of the court, they are averaging seven steals and six blocks a game. This is going to be the first time these teams meet this season, last season they met twice, and the Lakers once again as the away team, and the Hawks won once, also as the away team. The Atlanta Hawks are currently 12th in the East and the Los Angeles Lakers are 6th in the West. Both of these teams are fighters and have big talent, but today's game is difficult and teams have been going through it but there has to be one winner.
Prediction:
Check the latest NBA Betting Odds here. Here we are taking the Los Angeles Lakers to defend the Crypto.com Center and reign victorious.
Start you own Sportsbook:
Ace Pay Per Head is the place where you can be your own local bookie for all your friends, family, coworkers, schoolmates, and social media friends. Our custom bookie software has been designed to meet all agent needs.
Our premium sportsbook software makes the players experience like no other. It's never been easier to take action as a bookmaer and profit.