International Friendlies a great Thermometer Prior to Copa America
May 27, 2016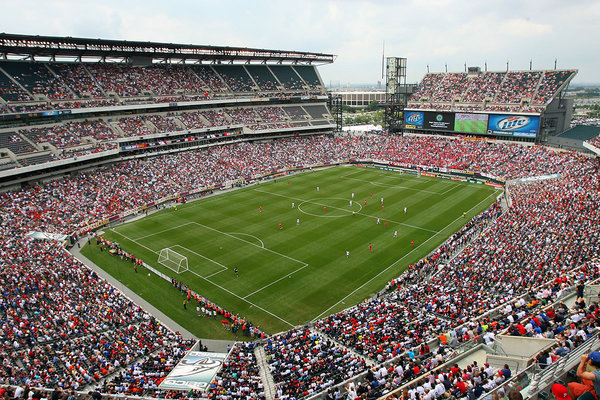 Yes, the main soccer event this weekend is the UEFA Champions League Final between Real Madrid and Atletico de Madrid, no doubt about that.  But when it comes to betting on soccer pretty much any game that's scheduled is a good game to be informed about; specially when it involves country rivalries and the preparation for a big event like the Copa America, the friendlies may not "count" but they do give us an opportunity to check out the teams and evaluate and predict who will have a good performance in the actual tournament.
Scheduled friendlies for May 28:
This Saturday, May 28th, Mexico will meet Paraguay, United States will face Bolivia and Peru  will measure up against El Salvador; all these teams except for El Salvador, are preparing for the Copa America Centenario that kicks off June 4 and will extend for 23 days with the final scheduled for June 27.
Mexico vs. Paraguay:
Mexico is in Group C and will see action for the first time in June 6th against Uruguay, while Paraguay is part of group B and will have its first appearance in the centenary celebration of CONMEBOL and the Copa America against Costa Rica on June 4th , naturally in this friendly match Mexico is favorite, offensively it's the better team.
USA vs. Bolivia:
United States is in Group A along with Colombia, Costa Rica and Paraguay; the USA team will have their first game against Colombia on June 4, a big challenge for US, since Colombia is a very strong contestant. Bolivia is in a tough group D and will be tested against Panama on June 7. The USA beat Ecuador just a couple of days ago in a friendly match, with just one goal and in a game that had little to offer in a technical level.  The US team and Bolivia have only faced each other once before in the 1995 edition of the Copa America, in that opportunity Bolivia took the win 1-0; however Bolivia's performance has been poor lately, especially when playout outside their home. USA is the favorite to take the win.
Peru vs. El Salvador:
Peru is in Group B and they will debut on June 5 against underdog Haiti. This last preparation game against El Salvador will allow the team to work on their technique and adjust their game, they have several players that lack international experience and this game will help them get comfortable and gain confidence. El Salvador has an opportunity to improve their game, this team has had a horrible performance lately and they need to try different things that will eventually help them in the qualifying rounds for the world cup. Peru is the clear favorite.
We are just one week away from enjoying the games and betting the Copa America Centenario matches; take advantage of the international friendlies as they present attractive betting odds and they'll give you a better outlook on the teams to bet on for the Copa America.
Find the best odds to bet Mexico vs. Paraguay, USA vs. Bolivia and Peru vs. El Salvador at AceSportsbook.com and continue to visit this great sportsbook to place your bets on the Copa America 2016.