Ultimate Sportsbook Business Guide
April 1, 2022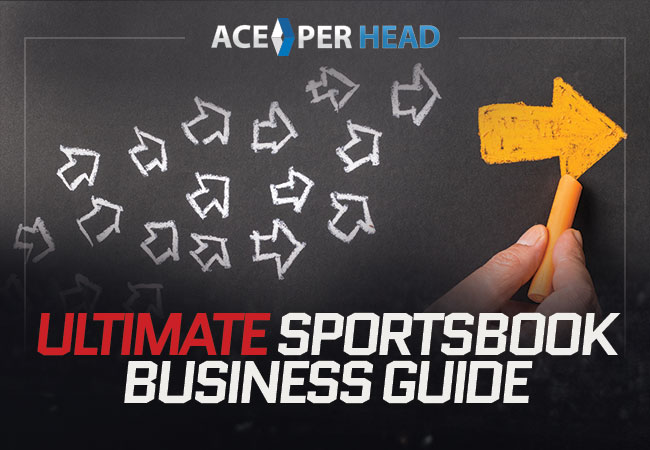 There are over 800 sports played around the world, so there's quite literally something for everyone. Those who don't think they like sports probably simply haven't seen the right one yet. Existing sports fans have so many events to choose from that it can be overwhelming in the best possible way!
Sport betting sites allow people to place bets on their favorite teams, players, and events. This is an awesome way for bettors to engage in their athletic interests… and it's a great way for bookies to indulge their passion, too.
Here, we're going to talk about setting up a sportsbook online to begin reaching out to potential bettors. Read on to learn why and how you can set up a sportsbook and reach out to those interested in tons of different sports.
Why Set Up a Sportsbook?
Let's cut to the chase: the main reason that you should set up a sportsbook is that it's extremely lucrative. It's basically a way to make money grow on trees… metaphorically, of course.
While smaller bookies may only make around $35,000 per year, that's still a pretty decent living. Plus, it gives you the chance to expand into a behemoth and make bank when you sign on more bettors. Since becoming a bookie isn't too time-consuming if you work with the right web providers, this $35,000 makes it a worthwhile side hustle if you don't want it to be your full-time job.
Larger, more experienced bookies may make up to $50,000-$100,000 in a single week. This amounts to about $5 million per year. That's well worth the startup costs- you'll be rich!
Another awesome reason to start up a bookie business is that you'll have limitless expansion opportunities. While you obviously aren't going to offer betting on 800+ sports, you can eventually begin offering betting options on popular events abroad.
Cricket, horse racing, and rugby may not immediately come to mind when setting up your sportsbook, but they're popular overseas. This gives you an easy opportunity for international expansion. Globalization is difficult in most industries, but sports betting agents have a lot of obvious chances to get into these new markets.
Finally, those passionate about sports will see mental health benefits when they become bookies. They'll have the chance to turn their passion into a profession that they engage with daily. This can reduce stress, release good hormones into the brain, and build resilience.
Choosing the Right Sportsbook
There are tons of different software providers that can set you up with a sports betting platform. You can find them from a simple Google search. But not all of these sportsbook software professionals have the reputation, knowledge, tools, or passion to give you the best possible services when getting started.
That's why you'll need to do some research on your own to choose a sportsbook that works for you.
The first thing to do is narrow down your options to pay per head (PPH) services. These platforms also called 'price for the player' get their name because of their payment method. Unlike flat-fee sportsbook subscription services, you get to pay a flexible rate based on the number of players that you're working with within a given month.
Let's say that you have 500 bettors around the time of the Super Bowl. You'll be reeling in about $50,000 if they choose to each bet $100. The best PPH services charge around $10 per player, so you'll be putting out about $5000 during Super Bowl season.
This gives you a $45,000 profit!
However, during the off-season, you may only wind up with about 15 bettors. If each of them bets $100, you only will be making $1500 that month. But you also won't need to pay your PPH providers much- only $150.
You'll still be making a profit during these months, albeit a small one ($1350). However, scalable PPH services let you remain lucrative even during the slower parts of the year.
Listen to the Best Betting Podcasts
Once you understand why you need to narrow your options down only to PPH providers, it's time to start looking for the top PPH services 2022 has to offer.
As a sports enthusiast, you probably have placed some bets yourself. You likely already know the value of sports betting podcasts when coming up with your betting strategy.
These podcasts can also help you to choose a PPH platform. Listen carefully to what technologies the bookies that run your favorite podcasts use. While they may not always work for your needs when you're just starting up, they give you a good starting point for your research.
Betting podcasts can also help you to understand the best bets, lines, and limits when you start accepting bets. The best PPH site- Ace Per Head– will give you full control over all of these facets of your bookie business. Podcasts can give you value in a lot of different ways.
Read Online Reviews and Forums
Reviews of PPH services are a great way to get a feel for what they can do for you. You'll learn how responsive the providers are so that you know you're getting the best 24/7 customer service. You also will know which features make bookie's lives easier so that you understand exactly what you're getting.
Forums are also great for these purposes. They serve as online reviews but are interactive. You can ask pre-established bookies questions about the technologies that they're using and better understand the ups and downs of various platforms.
We can confidently say that Ace Per Head offers more features than most sportsbooks do. Both agents and players also get round-the-clock support so that they can ask questions about bets and limits. However, it's definitely smart to research and understand all options so that you can make a more confident decision.
Communicate With PPH Experts
Once you're sure of your decision to work with us after gathering all available information, it's critical that you communicate with our experts. You'll need to ask some questions to make sure that you're a good fit for any provider. Some of these inquiries include:
How much experience do you have?
How many bookies do you currently have working with you?
What forms of payment do you accept? Can I pay using untraceable Bitcoin?
How can I give my players the payment options that they need to feel comfortable betting?
What security features do you offer to keep me and my players safe?
Is your interface compatible with mobile devices?
What specific features do you offer?
Can I set custom lines, bets, players, and limits?
How much money do you charge agents per month?
Can I see some example sites that you have set up?
Can I try a demo of your services before committing?
Asking these questions can give you a full picture of what you're investing in. You can also see how knowledgeable a sportsbook provider is based on the ways that they answer these questions.
Setting Up a Sports Betting Site: The Basics
After getting a demo of Ace Per Head's services, you can begin to actually set up your online sports betting platform.
The PPH expert that's assigned to your account will get you set up with a website that meets your exact specifications. You usually will use a sportsbook-specific template to get started. We offer dozens of customizable templates that you can make your own while still enjoying the sports-betting-specific features that they come with.
However, since meeting your precise vision is our mission, we also are happy to help you design and maintain a fully-custom website. Talk to us if you're interested in this option so we can assign the perfect web design and development expert to your account.
After your site is set up, you're going to create a killer navigation system, upload images, and video, and make it look appealing to modern bettors. You also will link Bitcoin payment methods to the platform to ensure that both you and players are secure. At Ace Per Head, we work hard to ensure that no agent or player information gets onto the network (or can be compromised).
From there, you'll launch your mobile-compatible website. You can market it on social media as well as on Google. All there's left to do is watch your bet ticker go up as players flock to your site!
Get Started With Pay Per Head Services
While sports betting sites can be difficult to find and navigate, understanding pay-per-head services make the process easier. All you need to do is set up a platform with Ace Per Head and begin marketing it to your target audience. Now that you have some tips on how to do this, it's time to get started.
Our experts are committed to answering all of your questions about starting up an online sports betting service. That's why we look forward to hearing from you and discussing your vision, mission, and objectives. Start your six-weeks free to see what Ace Per Head can do to boost your sportsbook's success.