Warriors Clash Against the Heat for a Bay Area Brawl
January 3, 2022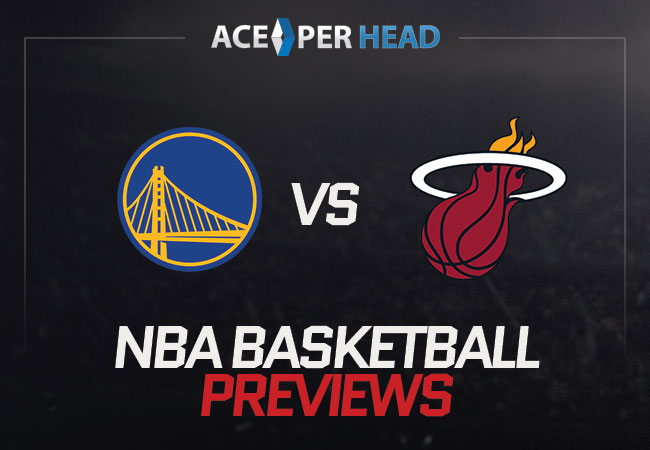 January 3rd, 2022 @ Chase Center
This Monday the Golden State Warriors play host to the Miami Heat in the Bay for some NBA action.
As we start the New Year the Warriors look to keep their fantastic Home record going, their home record is currently sixteen wins and three losses, and they look to make it seventeen after dealing with Jimmy Butler and the Heat.
These teams haven't played each other yet this season and this will be the first of two meetings for these teams. Going into this matchup the Golden State Warriors are going to be playing handicapped in this Monday night game due to these Health Protocol issues, and the Heat are having their own problems as they have had to sign six new players to ten-day contracts. They brought back Heat legends like Mario Chalmers. Both of these teams are striving to be the champions this season.
The Warriors currently sit on top of the Western Conference throne with a record of twenty-eight and seven. They have put up a fight and have the biggest chance to win the NBA championship. But to seal the deal and keep up with Steve Kerr's expectations they must be the Miami Heat. This Miami Heat team has been patiently waiting in 4th place in the East, but now they are ready to strike and take the Eastern Conference from the Bulls and Nets. After a sad season last year finishing ninth in the West, the Warriors have been doing way better and have been 15-1 against the spread and have been winning recent games by double digits. But so has Miami they are doing great with being six and five against the spread in their past eleven games and have recently upset great teams like the bucks and the bulls.
In this matchup, I would go with the favorite and take the Golden State Warriors.
Even though the Heat is on a five-game winning streak, they will not be able to keep up with the Warriors' high scoring abilities, ranked 2nd for field goal percentage, I could see them running up the score in the fourth quarter. Also, the defensive capabilities of the Warriors have them ranked first in the association for defensive efficiency.
Create your Sports Betting Business Now!
Being a bookie who takes action, has never been easier than using a turnkey service like Ace Per Head.com
The house always wins, so why not have your own online sportsbook and casino, and book the action from people you know, thru an all-inclusive bookmaker service such as AcePerHead.com.