MLB Game of the Day – Mets vs. Pirates Tuesday June 7th, 2016
June 6, 2016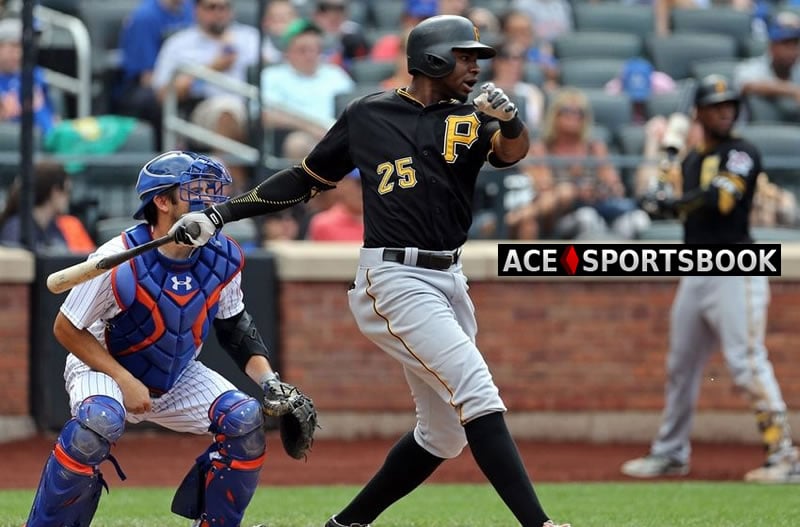 Game 2 of the series between the NY Mets and the Pittsburg Pirates is set to start at 7:05 pm ET at PNC Park in Pittsburgh.
The Mets are the current number 2 seed in the National League East and the Pirates are the number 2 seed in the National League Central trailing the seemingly unstoppable Chicago Cubs.
As far as standings go, the Mets are in a slightly better position with a record of 31-24 and a PCT of 0.564 while their opponents are 30-26 with a PCT of 0.536. Looking at the home and away records the match becomes practically even, Pittsburgh has a home record of 16-11 while the Mets on the road record is 16-12.
Now you may be wondering why I picked this match as the game of the day, on the surface it seems like a dull game between two equally matched teams. But that is precisely what makes this an interesting game. Both teams are good, we know that much they are both currently in the second position in their divisions, and with them being such a close match up it will turn out to be a very exciting game. Plus, it will be nationally televised via ESPN2.
Let's take a look at the probable pitchers for this game. The Mets have listed 27-year-old Jacob deGrom; he is 3-1 with an ERA of 2.62 this season, this will be his 10th start of the season, he was impressive in his last game against the White Sox, but the rest of team failed to score so he ended up being credited with a loss, unfair for sure but that is how team sports work. His performance against the Pirates in his two career starts against them is an advantage as he shut them down both times allowing only 2 runs and none of them homeruns.
On the Pirates side, Juan Nicasio will be on the mound; this will be his 11th start this season, his record so far is 4-4, so to say that the right hand pitcher who possess a strong arm has been rather shaky this year is not a surprise, his current ERA is 4.75. He has started against the Mets in 3 previous occasions with a result of 2-1 where he allowed a total of 8 runs in 15.1 innings pitched which gives him an ERA of 4.70 against the New York team.
The early lines make the Mets a favorite in this match, the lines I've seen are somewhere between -130 and -135 and the total has been set at 7.5. For up to date lines make sure to check out AceSportsbook.com.
Prediction:
The Mets win game 2 of their series against the Pirates and the total will go under 7.5.