Los Angeles Clippers vs. Dallas Mavericks
February 10, 2022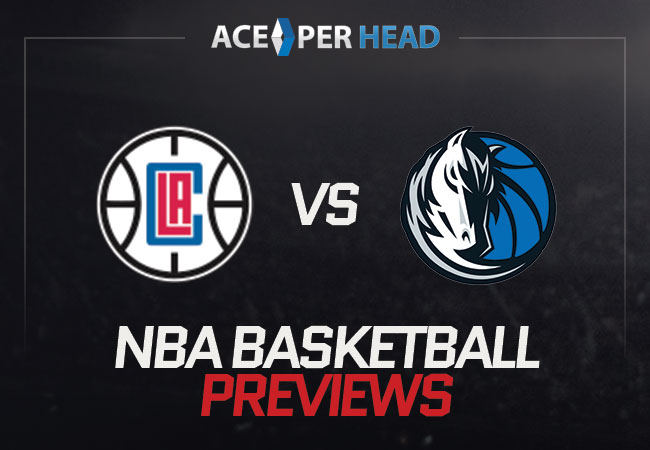 February 10th, 2022
8:30 PM
@ American Airlines Center
The Dallas Mavericks are set to host the Clippers for some Thursday Basketball Action
This Western Conference battle is looking to be a good one with both of these teams playing at the same tempo this season it sure makes for an exciting game.
The Los Angeles Clippers are currently sitting at 8th place in the West and have accumulated a win-loss record of twenty-seven wins and twenty-nine losses. They are currently on a three-game road trip and this will be the second to last game for them before returning home. They are trying to bounce back from 2 game losing streak they're on, most recently losing to the Grizzlies in an embarrassing fashion. Losing by upwards of 25+ points and were playing quite chippy, Marcus Morris was ejected after fragrantly fouling Ja Morant in the face. In this matchup, the Clippers are looking to end this slump and improve their road record. As far as talent goes this LA team has enough on the hardwood and coming off the bench but they just have to find the right rhythm to play against these tough teams in the league with incredible team chemistry like the Memphis Grizzlies do for instance.
Norman Powell will continue to get a major role on offense and is averaging 18.8 points, 3.2 rebounds, 2.1 assists, and 1.0 steals per game this season. He scored 28 points in his debut with the Clippers but finished with just 16 points in the last game. Reggie Jackson is averaging 16.5 points, 3.3 rebounds, and 4.1 assists, while Marcus Morris is averaging 15.5 points, 5.2 rebounds, and 2.3 assists per game. The Clippers are averaging 106.4 points per game, but they are giving up an average of 107.9 points against. Their challengers the 5th place Dallas Mavericks are currently playing with a record of thirty-two wins and twenty-three losses. The Mavs are amidst a six-game homestand and this is the fifth matchup, they are looking to extend their stellar Home record to 20 and 10, as well as continue the win streak they are on. They have won three in a row so far and they can contribute this to Luka Doncic carrying this team. Doncic is averaging 26.2 points, 8.9 rebounds, 9.2 assists, and 1.2 steals per game.
Jalen Brunson is averaging 16.1 points, 3.8 rebounds and 5.5 assists, while Reggie Bullock has stepped up lately, averaging 17.4 points, 6.2 rebounds, 1.0 assists, and 1.6 steals, over the last five games. The Mavericks are averaging 106.4 points per game, and they are holding opponents to an average of 103.1 points per game, which is the third-fewest in the league. Both of these teams have some serious potential and talent but as of now, the Dallas Mavericks are just a stronger team.
So in this NBA betting matchup, Ace Per Head has the Dallas Mavericks to reign victorious, while their winning streak remains alive.
Best Sportsbook Software:
If you are looking to have your own online sportsbook to offer people that want to bet with you, then get set up with AcePerHead.com today. Ace allows you to book action on sports, casino games, and horses, from anyone you know that wants to gamble.
With pay-per-head software, you can run your entire sportsbook. A leading service provider such as Ace Per Head can make all the difference in the world in succeeding in the online sportsbook business.