The Mavericks are set to tip-off against the 76ers for some Friday night NBA action
February 4, 2022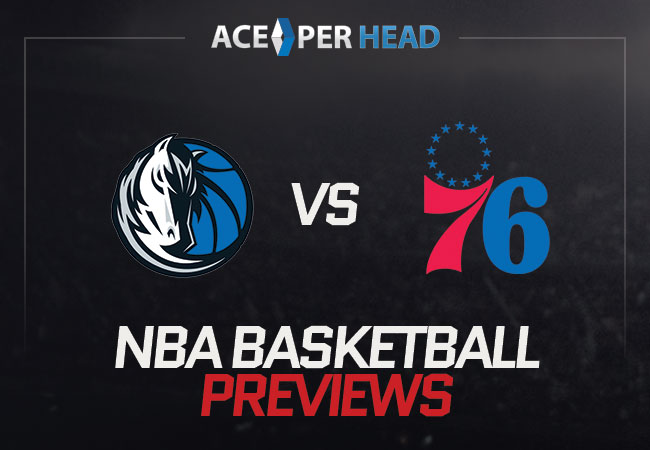 February 4th, 2022
10:00 p.m.
@ American Airlines Center
Dallas Mavericks vs. Philadelphia 76ers
Mark Cubans' Dallas Mavericks are 5th in the Western Conference and are playing with a record of twenty-nine wins and twenty-three losses. Check NBA lines here.
They go into this one losing their last two games. They've been astounding aside from that, though, posting a 13-3 record through their previous 16 games. A run like that has catapulted them up the Western Conference standings, with Luka Doncic playing some of the best basketball of his career. The one main issue remains, though, with Kristaps Porzingis missing games right now. Porzingis and Doncic have barely played 20 games together this season, and it seems impossible to get them on the floor simultaneously. This team simply won't be elite until that happens, and it remains to be seen if that's even possible. The visitors the Philadelphia 76ers are sitting at 3rd in the Eastern Conference, with a win-loss record of thirty-one wins and twenty losses.
This is spectacular compared to their previous seasons, the Sixers have been one of the best teams in the NBA over recent weeks, entering this matchup with a 15-4 record over their last 19 games played. That's quite the run since they've been playing without their second-best player, with the disgruntled Ben Simmons still sitting games. It's unclear if he'll be moved at the trade deadline next week, but Tyrese Maxey is helping fans forget about Simmons. Maxey is averaging 27.5 points, 5.5 rebounds, and 7.5 assists in the last two games without him.
That's a fantastic run from a sophomore player, and he plays at a level that many people couldn't have anticipated. The guy who's carrying them is Joel Embiid, though, averaging 29.1 points and 10.8 rebounds per game. This is the first time this season these two teams are meeting and they will play again on March 18th. Last season the Sixers swept the Mavs in the two games they played and here at Ace, we believe this can happen again.
Even though they have Luka Doncic at the top of his game right now, the Mavs most likely won't pull this one-off. We at Ace Per Head are taking Joel Embiid and the 76ers to take home the victory in this one.