The Wizards head to The West Coast to tip-off against Blazers
February 20, 2021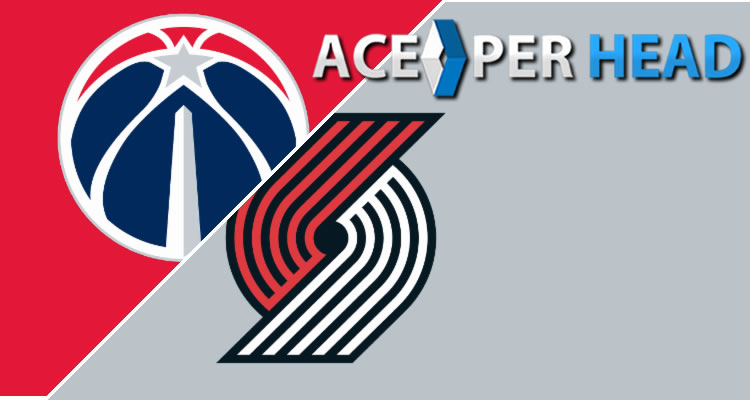 Saturday Night Basketball: 02/20/2021
10:00 p.m. @ Moda Center
The Washington Wizards are set to play The Portland Trail Blazers for a coast-to-coast battle. The Trail Blazers go into this contest with a record of eighteen and ten and have been killing it this season. This doesn't surprise us, but what does, is the fact that they have lost three vital players for a month. Due to injuries, C.J. McCollum, Zach Collins, and Jusuf Nurkic are all out and aren't expecting to make a comeback in the near future. Despite this, they are on a hot streak, winning six games straight and it's all thanks to Damian Lillard because he has the potential to take them all the way this season. Other key players that bring a lot to the table are players like Enes Kanter and Gary Trent Jr. It's crazy how this team can turn things around from being in such a bad situation with injuries and coming out on top. This Portland team is in a good position and when these guys return, it'll be even better for them. Portland opens this contest at six-point favorites.
The Washington Wizards are playing with a record of nine and seventeen so far this season, which has them ranked as one of the worst teams in the league. But they are hopeful, and an explosive Bradley Beal keeps their hopes alive. This Wizards team has really turned things around they are in the middle of a three-game win streak beating The Nuggets, Rockets, and Celtics. They are playing more as a unit and Russell Westbrook has been a huge addition to this team. It's about time this happened, but they really have had no more time to make it work or they might as well get packing and call this season quits. Their defense is the only thing lacking skill, as they are at the bottom of the East, which is embarrassing due to who they have in their lineup. They are ranked dead last in points given up, as well as defensive efficiency. Bradley Breal and Russell Westbrook can just try to carry This Washington Wizards team but it's not going to work if they can't fix their defensive strategy.
Our pick at AcePerHead.com is going to The Washington Wizard to win this game against the spread. Even though Portland is the favorite, The Wizards are hot and definitely have been going hard in the paint, as they look to extend their win streak from three to four.
Washington Wizards: PS/Total: 5-105 Total O/U: 242-110
Portland Trail Blazers: PS/Total:-5-115    Total O/U: 242-110
The Memphis Grizzlies host The Phoenix Suns
9:00 @ FedEx Fourm
Tonight, The Memphis Grizzlies take on The Phoenix Suns to try to stay hot coming off a win Friday night. On the other side of the court, we have The Suns who are currently plating with a record of eighteen and ten who have been playing like beasts recently. Phoenix is also playing back to back coming off of a win against The New Orleans Pelicans. The driving forces behind this win were Devin Booker and Chris Paul, who lead this team to victory dumping one hundred and thirty-two points on New Orleans. Chris Paul was able to put up twenty points, three rebounds, three assists, and two steals. Whereas Devin Booker put up twenty-three points. Another key player to watch in this matchup is DeAndre Ayton because he can definitely help make an impact this game and on both sides of the court. His stats consisted of a whopping sixteen points and two assists on offense, then sixteen rebounds and two blocks on defense. This Phoenix Suns team has always been good on defense holding teams to the fourth fewest amount of points in the NBA. Also, if they are able to keep up the tenacity on offense and remain as explosive as they have been shooting twenty two trey balls and thirty-eight assists. They can give this league a run for their money and it definitely won't be easy for This Memphis Grizzlies' team, but they are hot right now and anything is possible. This Memphis Grizzlies' team is playing with a record of thirteen and twelve, while the record may not reflect it this Memphis team, they has been playing phenomenally well. They are also playing back to back and are coming off of a hot win against The Detroit Pistons Friday night. From tip off The Grizzlies came out guns blazing taking the lead by fifteen points in the first quarter and after that ran away with the victory. Ja Morant is the young leader for this Grizzlies team and has made a huge impact so far this season. In the most recent contest, he was able to amass twenty-nine points and was a beast on defense with his flashy style of play, having a steal converting it into an alley-oop. Other players to keep an eye on going into this to keep a close eye on are Jonas Valanciunas who finished with seventeen points, as well as Kyle Anderson who came out of the woodwork with sixteen points.
The Memphis Grizzlies lead The National Basketball League in assists as they are great at moving the ball around. Also, they lead the league in steals per game, collecting twelve boards in their last exhibition. As long as they pick it up on offense a little and Ja Morant can keep doing his thing, then it should be smooth sailing for this Grizzlies team who could win this one.
Going into this game The Phoenix Suns are the favorites, but both teams are red hot coming off of victories and both of their records differ. However, this game is going to be an exciting one because it's an even matchup.
Our Pick is going to take the Memphis Grizzlies and if you want to do a parlay take the over as well. At Ace Per Head we keep coming out on top with the best live NBA lines and client service, if you're looking to increase your profits AcePerHead.com is the place to go.
Phoenix Suns: PS/ Total: -4.5-110              Total O/U: 225-110
Memphis Grizzlies: PS/Total: 4.5-110        Total O/U: 225-110